Wife Backed for Not Attending Husband's Friends' Wedding
Users of the popular forum "Am I Being Unreasonable" on Mumsnet shared their thoughts about a woman who did not plan to attend a wedding with her husband.
Mumsnet user GollGosh wrote in her post—which attracted nearly 200 responses— that her husband received a last-minute invitation to his friends' wedding celebration, but they did not make firm plans to attend the wedding together. GollGosh said that she later agreed to watch her friend's child the same weekend as the wedding, but her husband became upset with her.
According to a piece published in Martha Stewart Weddings, someone who is invited as a plus one to a wedding is not obligated to attend.
"An invitation isn't an order but a request," the piece stated.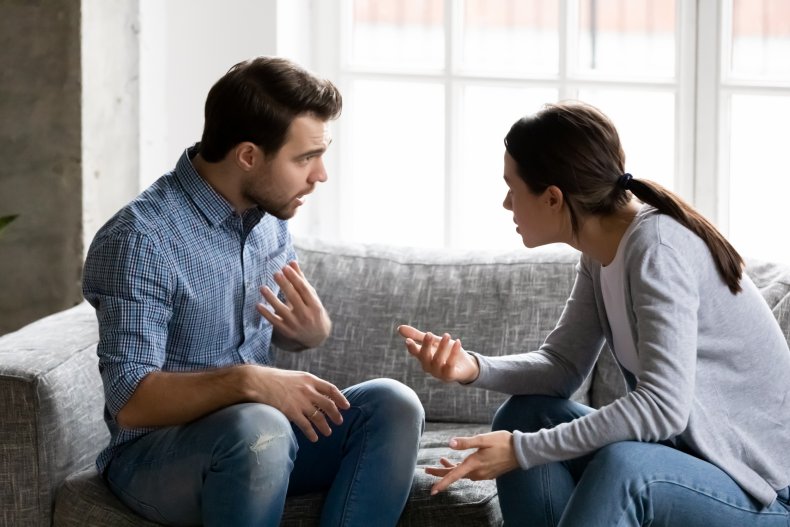 There may be an occasion in which two names are printed on the invitations as opposed to one name followed by "plus one."
If there are two names printed on an invitation, and one person cannot attend, the other guest should not find another person to bring to the wedding.
In her post, GollGosh said her husband had work the same day as the wedding, which was more than two hours away.
"He said he wanted to go and was considering turning up to work, making up an excuse and running to London to make it in time for the event," she wrote.
He suggested that his parents can watch the couple's children so he and GollGosh could enjoy a night out.
"He mentioned this plan once weeks ago but we both agreed it would be very tricky for him to get out of work," GollGosh said. "We also live so far away from the place it's happening. Also his [parents] are elderly and we thought quite a lot to leave them with 2 very hyper boys."
The couple did not discuss the wedding since their first conversation, and GollGosh said she had since agreed to watch her friends' child, forgetting the date of the wedding. After telling her husband that she won't be able to attend the wedding with him, she said he became upset.
"He is now saying I've hugely f**ked up, ruined our plans, and that he doesn't want to go," GollGosh wrote. "He's asked me to tell my friends I can't have the 8-year-old anymore."
After another brief argument between the couple, GollGosh said her husband was not speaking to her.
Most commenters supported GollGosh.
"He's a grown adult, he can go by himself," one Mumsnet user wrote. "He has no right to be angry at you when no set arrangements were made or even an RSVP."
Another person wrote that it was GollGosh's husband's fault for not mentioning any plans about the wedding after their initial conversation.
One wrote that the couple did not make affirmative plans to attend the wedding in the first place.
"He's not sorted anything and good on you for not picking up the slack," they commented.
Some suggested that her husband was disappointed that the two would not have a chance to enjoy a night out together, but one commenter said better planning was needed.
"If he was that excited about it then he can plan a proper date for you to have some alone time without all the stress of getting out of work and racing across to an event you are not keen on attending," they wrote.
Other internet users have taken to online forums seeking feedback on difficult situations, particularly as they've related to weddings.
A bride was criticized by readers of the Reddit forum "Am I the A**hole" after she was angry with her pregnant sister-in-law who she accused of "upstaging" the wedding.
Another woman received support from fellow Reddit users after she revealed the bride of the wedding she was in was upset because she painted her fingernails white for the celebration.
The internet also voiced its disapproval of a man who returned a wedding dress his partner paid for.