Internet Backs Wife Banning Sister-in-Law's Friend From House Over Revealing Clothing
A woman has been branded "sexist" by her sister-in-law after she was told that one of her friends was no longer welcome in their home because of her risqué clothing.
The majority of people learning about her story on social media, however, felt that her actions were justified given the circumstances.
In a post published to Reddit's Am I The A**hole forum, the married woman explained how both she and her husband are "extremely close" to her sister-in-law, but that problems arose when she started living with them after splitting from her fiancé.
Since then, the sister-in-law has been staying in their attic space "while she gets back up on her feet" and often has friends over to visit.
The woman says that while the arrangement has worked fine, she recently became aware of one female friend who often stays over and has made a habit of wearing "booty shorts" and "a basically transparent shirt" whenever her husband is at home.
She initially thought she was "overreacting" over the issue, but said that one day her husband came to her and told her he felt "uncomfortable and angry" about it.
He told her the friend "flirts non-stop" when he is around and at one point even "took off her pants," telling him "she just needed some air."
The husband even claimed the friend "tried to grab his hand," which was apparently a big no-no as he "hates physical touch with anyone he's not comfortable with."
Eventually they decided to tell her sister-in-law that they no longer wanted the friend staying over as it was making them "uncomfortable."
However, the sister-in-law reacted badly, branding them both "sexist ***holes" and claiming that the husband, her brother, was "attracted" to her friend.
Since the confrontation the sister-in-law "refuses" to engage with them, while the wife at the center of the argument has been left feeling guilty as she knows she is going through "hard times" following the end of her engagement and the friend was a big help in that respect.
While the motivations behind the friend's actions in and around her husband are unclear, science tells us that the human brain reacts differently to women depending on their choice of attire.
A study published by Cortex found empathy-related activity in the brain diminished when volunteers were presented with a case study of a woman in revealing clothing suffering social rejection, compared with one centered on a woman in a more conservative choice of attire.
While science suggests the husband and wife may have thought differently about the woman's actions had she been dressed differently, when it came to the court of public opinion on Reddit, the vast majority sided with their response and branded the friend's actions as tantamount to sexual harassment.
"It's not sexist in the slightest," Low_Consequence_1553 wrote. "Would you at all accept a man coming in, taking off his pants and touching someone against their will? It's the same for her."
Backing the Decision
Tulipbunnys agreed: "Sexual harassment can 100% be committed by a woman against a man, and calling out that behavior is not being sexist or going against feminism!"
"It would be anti-feminist if you denied your husband's reaction and blamed him like his sister did," Ok_Sheepherder8313 said. "He's the victim, stay in his corner."
Announcement90 added: "If your husband's sister is gonna call you names and make you uncomfortable in your own home I'd urge you to seriously consider whether this living arrangement should come to an end."
Fartbox15 also noted her friend's constant changing of outfits as "super weird" saying that no one who doesn't have "ulterior motives" would be changing in this way.
Newsweek has reached out to the original poster for comment.
The debate comes days after another man earned the backing of the internet for convincing his niece to break off her engagement by showing her how poor she would be with her fiancé.
In another instance, a woman earned similar support after she refused to stay home and look after her kids while her husband went to her brother's wedding.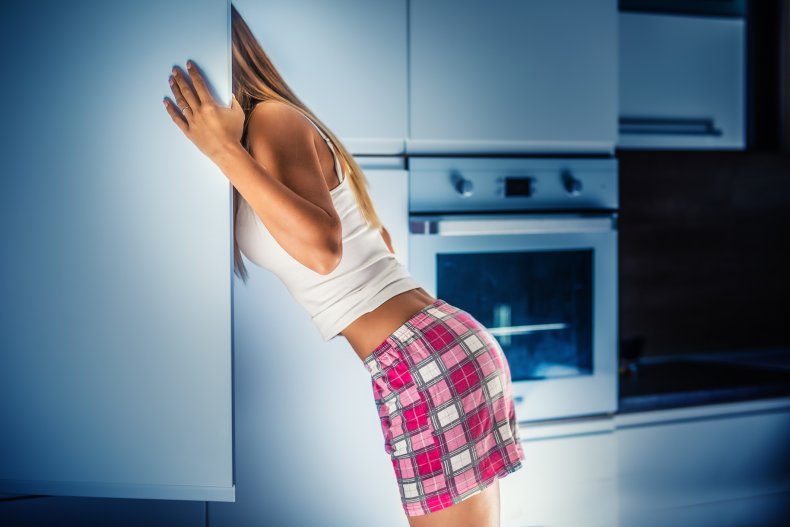 Update 11/5/21, 6:30 a.m. ET: This article was updated with a new photo.