$100,000 Lottery Winner Is Wife of Furloughed Federal Worker, Also Won Ford SUV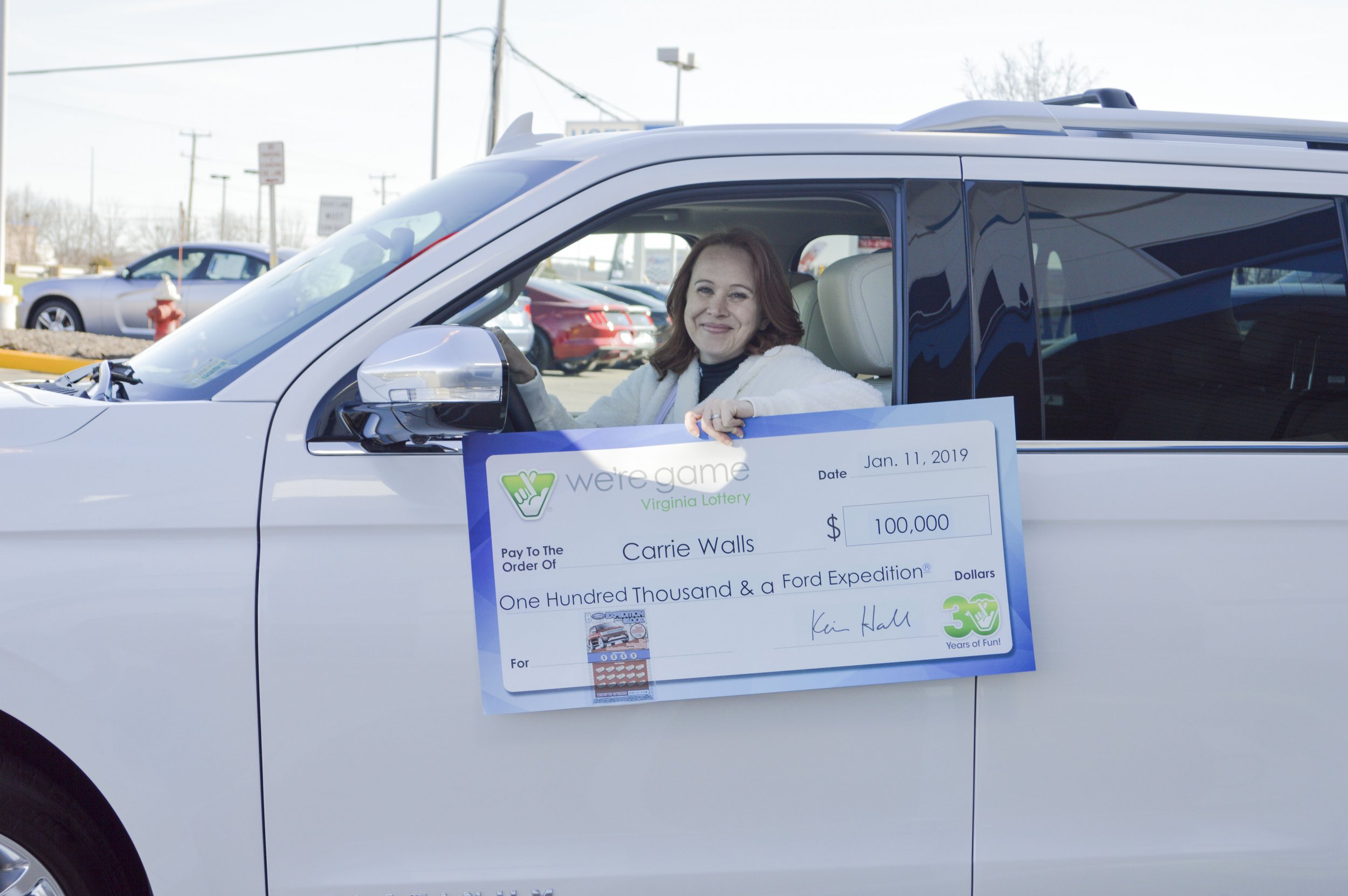 The spouse of a furloughed federal employee picked up her lottery winnings on Friday, the same day her husband missed his first paycheck.
Carrie Walls won a Ford Expedition and $100,000 after winning a scratch-off contest, according to a media release from the Virginia lottery. Her ticket was one of 554,000 entries from a December 4 drawing.
Walls said she had already planned to take her family to Disney World. "I cried," Walls, who is from Ashburn, said. "I couldn't believe it."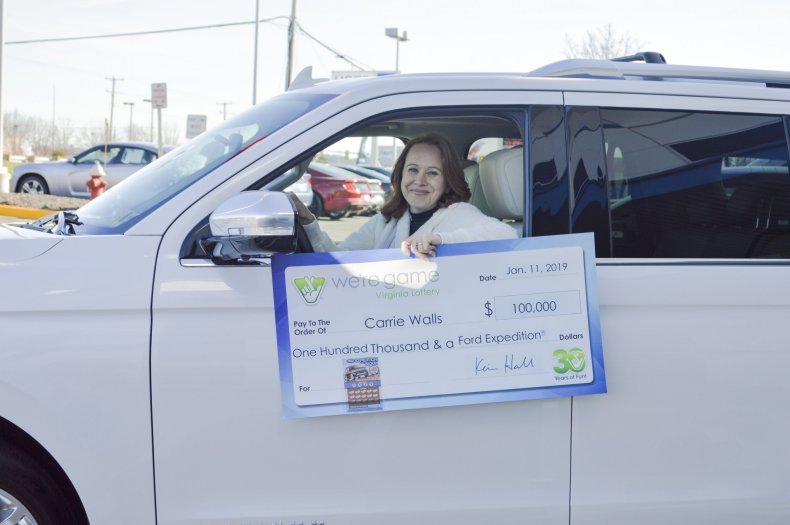 Although Walls's family will be greatly helped by the $100,000 check, about 800,000 workers missed a paycheck on Friday and will not receive any money until the partial government shutdown, which is now the longest in U.S. history, ends. About 420,000 federal workers continue to work without pay.
President Donald Trump said on December 11 that "I am proud to shut down the government for border security." Now he blames Democrats for the shutdown, most recently in a Monday tweet that took aim at House Speaker Nancy Pelosi and Senate Minority Leader Chuck Schumer.
"Nancy and Cryin' Chuck can end the Shutdown in 15 minutes. At this point it has become their, and the Democrats, fault!" he wrote.
The president and Democratic leaders are at a stalemate over Trump's demand for $5.7 billion in funding for a wall along the U.S.-Mexico border. The president has described the situation at the border as a "criis."
Experts have challenged Trump's claims, noting that illegal border crossings have been decreasing for almost 20 years, according to The New York Times.
The shutdown entered its 24th day on Monday, with the impact on public services growing.
Airline passengers complained of protracted delays as they try to get through security, where TSA agents have been working without pay. Some have been calling in sick.
On Friday, the National Air Traffic Controllers Association sued the administration, CNBC reported. The lawsuit stated that the government has "unlawfully deprived" members of pay.
On Sunday, ABC News and The Washington Post released a poll that appeared to show the public was shifting blame for the shutdown to the president and the GOP. While a Reuters poll published on January 8 showed that 51 percent of the public held Trump responsible for the shutdown, the ABC News/Washington Post survey said 53 percent blamed Trump and the GOP.