Wife of Putin's Alleged Assassination Plotter Shot Dead Near Kiev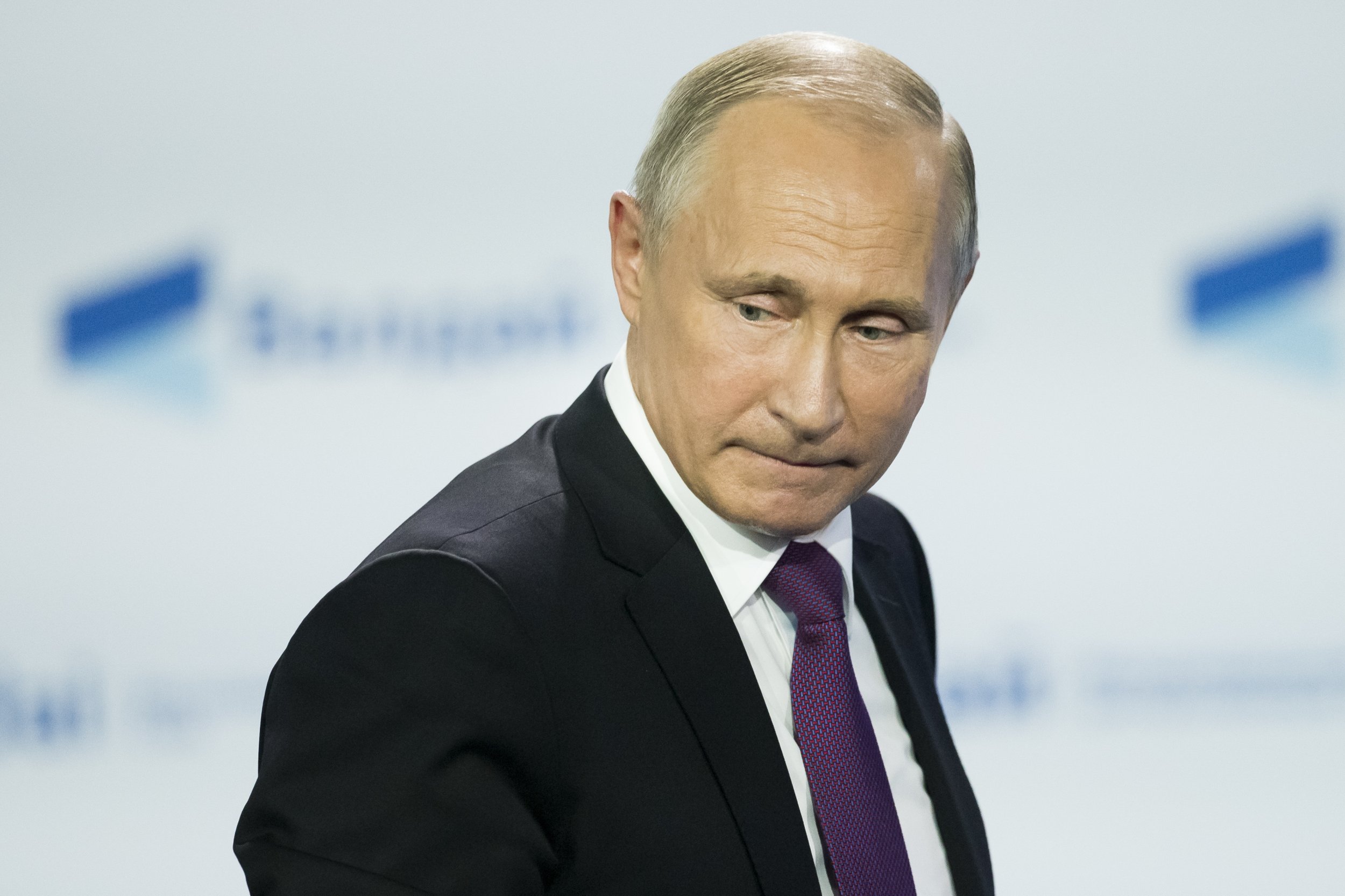 The wife of a man that Russia has accused of plotting to assassinate President Vladimir Putin was shot dead Monday inside a car near Kiev, Ukraine, in an attack that also left her husband wounded.
Amina Okuyeva and her husband, Adam Osmayev—whom the Kremlin accused of participating in a 2012 plan by Islamist rebels to kill Putin in a Moscow bombing—came under fire from shooters in bushes near a railway crossing, Ukrainian Interior Ministry advisers Anton Gerashchenko and Zoryan Shkiryak wrote in Facebook posts.
"As a result of the injuries she sustained, Amina died," Gerashchenko told Reuters. "Adam Osmayev was wounded but will live. I just spoke to him on the telephone."
Gerashchenko and Shkiryak did not reveal a motive for the attack, and no suspects have been named or captured. The Ukrainian Interior Ministry said it would open an investigation into the "premeditated murder."
The attack was the second attempt this year from Russia's mostly Muslim Chechnya region to slay Osmayev, who is Chechen. In the first incident in June, Osmayev escaped unscathed from a gunman, but Okuyeva, who was Ukrainian, was shot.
Okuyeva once worked as an adviser to populist opposition Radical Party member Ihor Mosiychuk, who was wounded in a car bombing in Kiev last Thursday. The attack killed two people and injured two others besides Mosiychuk.
Mosiychuk attributed the car bombing to Russia, and Ukrainian police are investigating Russian involvement as a possible motive. Meanwhile, Russia has dismissed the blame as a result of anti-Russian sentiment from Ukraine.
Moscow and Kiev relations soured after Russia seized the Crimean Peninsula of Ukraine in 2014 and supported a pro-Kremlin separatist insurgency in parts of eastern Ukraine.
Since the collapse of the Soviet Union in 1991, Russia has fought two wars with Chechnya separatists, and the area is now generally under Moscow's control. However, Chechens have fought for both the Ukrainian army and pro-Russian rebels in the eastern Ukraine conflict.
Explosive attacks outside the conflict zone in eastern Ukraine have been on the rise since 2014. Investigators have not found parties responsible for a string of vehicle bombings in the Ukrainian capital and other places over the past year and a half.
Okuyeva and Osmayev are known for serving as volunteers in Ukraine's military in its efforts to stave off pro-Russian rebels.