Wife of 'Shark Tank' Star Kevin O'Leary Found Not Guilty in Boat Crash That Killed 2
Linda O' Leary, the wife of celebrity businessman and Shark Tank judge Kevin O'Leary, was found not guilty on Tuesday in connection to a boat crash that killed two people in Canada in 2019.
O'Leary was facing a violation for carelessly operating a boat under the Canada Shipping Act after a deadly collision took place two summers ago on Lake Joseph, located north of Toronto. The not guilty verdict was delivered this morning in a hearing in Parry Sound, Ontario.
At the time of the incident, O'Leary was driving the boat after attending a dinner party when it collided with a larger craft that was stopped so that passengers could stargaze, according to the Toronto Star.
Two people died from the impact. Gary Poltash, 64, was struck by the O'Learys boat and died immediately, Newsweek previously reported. The second fatality was a 48-year-old woman, Susanne Brito, who died in a hospital days later.
Conflicting reports followed immediately after the crash, with the O'Learys telling police that the other boat did not have its lights on and left the scene after the collision, while passengers in the other craft claimed that the O'Learys had fled.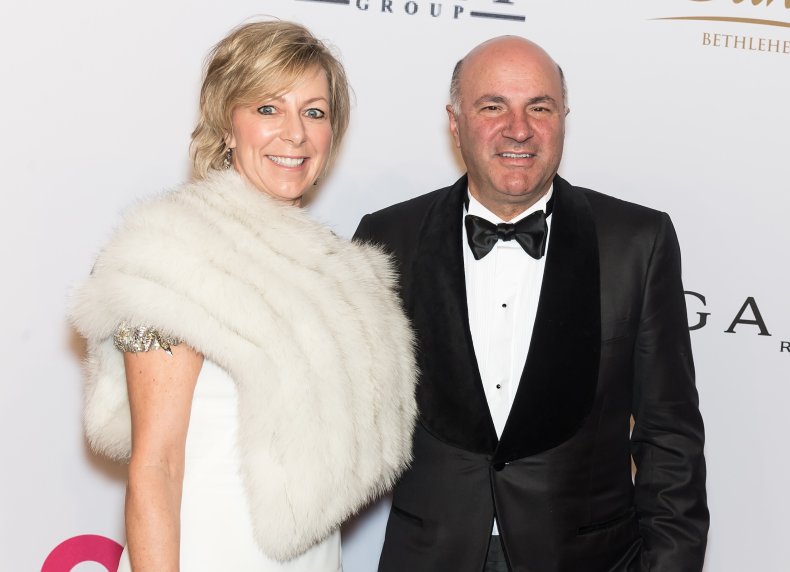 O'Leary released a statement in the days after the crash stating that she was "fully cooperating with authorities," and that her "thoughts are with all the families affected" by the deadly collision. She was later charged for careless operation of a boat and faced a $10,000 fine.
Prosecutors alleged that O'Leary violated the Canada Shipping Act by driving the vessel at an excessive speed at night without regard "of what may or may not be in front of you," according to the Star. There were also accusations that O'Leary was impaired by alcohol while she was operating the boat, CTV News reported.
O'Leary's defense lawyer in turn argued that her speed could not be determined and that there was overwhelming evidence to suggest that the other boat's lights were off, rendering it essentially "invisible."
On Tuesday, Justice Richard Humphrey agreed with that assessment and found that it could not determine how fast the vessel was traveling, "much less that it was excessive," according to the Star. The justice also determined that "alcohol played no part" in O'Leary's operation of her boat.
Kevin O'Leary is a long-time investor on Shark Tank, where he offers his advice to aspiring inventors and entrepreneurs. Linda is the vice president of marketing for the couple's wine brand, O'Leary Wines. The couple was married in 1990, Newsweek previously reported.