'My Wife Thinks So Little of Me': Woman's Supermarket Text Spark Debate
A text message appearing to show a wife's illustrated instructions to her husband on what to get while out at the supermarket has sparked a mix of outrage, familiarity and humor online.
In a post that has earned over 7,000 retweets and 228,000 likes, a Twitter user by the name of gourmetspud who appeared to reside in Toronto, shared a screenshot of the text he allegedly received from his wife while out buying groceries.
Men have taken an increasingly active role in grocery shopping over the past decade, with a 2017 study commissioned by Men's Health (via The Shelby Report) finding that 84 percent of males polled as part of the study considered themselves the primary grocery shoppers in their households. That figure represents a 19-percentage-point increase over the previous decade.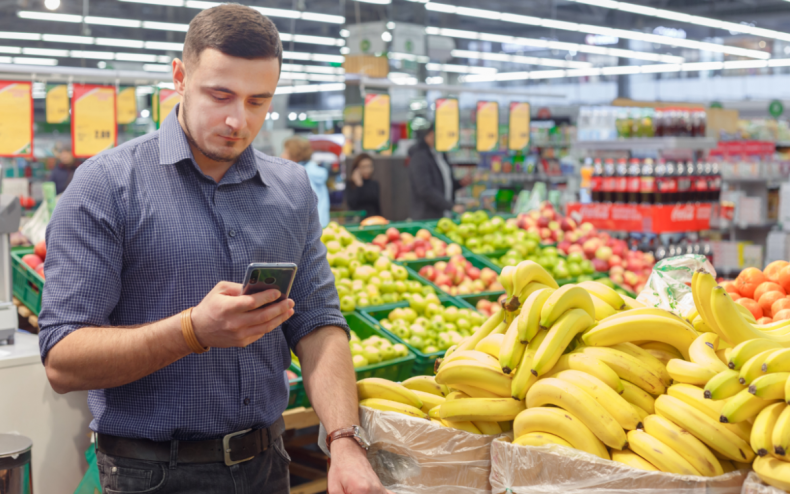 While men may be more involved in trips to the supermarket, it would appear some are still in need of a little guidance once they get there.
The viral post shared by gourmetspud showcased an extreme example of this. Posted alongside the caption, "My wife thinks so little of me," the unnamed hapless husband shared the details of a text sent to him by his wife while out at the store.
"Can you plz buy 2 heads romain lettuce?" the initial message read.
Not content with simply requesting the vegetable, his wife then went one step further by sending him a picture of a "Romaine Lettuce."
Evidently worried her husband may not be able to discern the difference between a Romaine lettuce and a standard lettuce, the tweet sparked a wave of responses on social media.
One woman posting as bourbon8888 found the instructions entirely relatable, explaining that her husband "hates Costco" and she often sends him there with "a map and texted pictures of items." By way of proof she even shared an example of one map.
Another man writing as Jcx5Bazin, meanwhile, felt the text was entirely justified given their own experience. They said: "Not going to lie, I have made multiple mistakes that my wife does not send me to the grocery store anymore."
Cfusionpm agreed, commenting: "I 100 percent appreciate when my wife does this. Please tell it to me like I'm a toddler, because I don't need the continued stress of buying the wrong thing. Which has absolutely happened a LOT of time."
Jus_tamon added: "The funny thing is my first thought would have been 'what is romaine lettuce? Is it a specific kind of lettuce? Is there a difference?'"
Hultgrenbrandon was similarly supportive of the wife's approach. "My wife tells me to go buy fruit and vegetables. I ask her what kind and she always replies 'I don't know,'" he wrote. "She then proceeds to get angry when I buy the 'wrong' kind. Be thankful for your detailed wife."
Others shared pictorial proof of times when guys ended up getting things seriously wrong at the supermarket.
Elsewhere, users like hoochieprophet urged the wife to take action so she doesn't have to approach shopping in this way. "My brother was like this," she wrote. "Until I made him go back to the store 6 times to fix his mistakes in the same day. Either you do it right the first time or you'll keep having to do it until you do."
RPG_Volley, meanwhile, was unimpressed at the Twitter thread for endorsing "the hapless husband trope." They wrote: "Society is conditioned to assume we're helpless morons with no emotional intelligence, incapable of menial tasks or emotional labor."
Vivnow21 also hit out at the husband's actions as a type of "weaponized incompetence." They explained: "Men pretend to fail at household chores so that women are forced to do the brunt (or all) of the chores."
Newsweek has contacted gourmetspud for comment.