Wife Takes Dishwasher Job to Visit Husband With Alzheimer's During Pandemic
Mary Daniel had waited 114 days to see her beloved husband Steve, who suffers from Alzheimer's and lives in a Florida nursing home. No visitors are allowed due to coronavirus regulations, but Mary took a job as a dishwasher so the pair could be reunited.
"I told him I'd be there with him, holding his hand," she said to First Coast News. "We tried a window visit. He just cried. You can't explain it to him."
To protect patients and prevent the spread of coronavirus, Florida Gov. Ron DeSantis banned friends and family visits to nursing homes, except "during end-of-life situations or for the purposes of health care or legal services."
Mary was desperate to see Steve, who is in a memory care unit and has lost significant weight. "He's lost 10 pounds," she said.
After Mary appeared on a local news station, Steve's care home called Mary and offered her a job as a dishwasher. "I appreciate the opportunity," she said.
It was a heartwarming moment when she got to see Steve in the flesh again after nearly four months.
"He was teary-eyed," she remembered. "He touched my face, even with my mask on."
The state of Florida is extending the ban on visitations to nursing homes for another two months. Some people will have not seen their loved ones for around six months, since President Trump declared a national emergency due to coronavirus. Mary knows other families must be suffering as much as she was. She claims the psychological effect of isolation is also dangerous to health.
Mary has set up a Facebook page named Caregivers for Compromise because isolation kills too! to urge Gov. DeSantis to reconsider care home visits in certain circumstances. She warns patients are feeling abandoned and isolated in assisted living facilities around the state and country.
So far the page has 166 members and is filled with accounts from those who have been separated by coronavirus, while their family members are in vulnerable conditions.
"I had not seen my 92 year old mom who suffers from dementia since March 4 until she fell and was taken to the hospital this week. What I found at the hospital was a shell of a person," wrote Facebook user Lynn Newton Sullivan.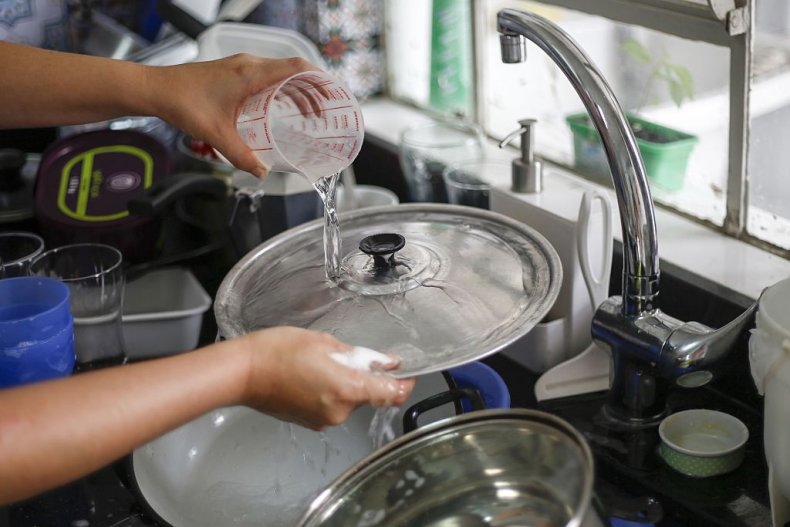 Sandi Dey Kelly is worried about her mom who has Alzheimer's and was admitted to a hospice. "I am afraid she will die in there and I will never be able to hug her again," she wrote on the group.
Florida's executive order also requires nursing homes staff to be tested every two weeks for COVID-19.
Newsweek has contacted Mary Daniel for further comment.