Wife of Trump Aide Criticizes CNN Coverage of Measles Outbreak as 'Fake Hysteria' in Anti-Vaccination Message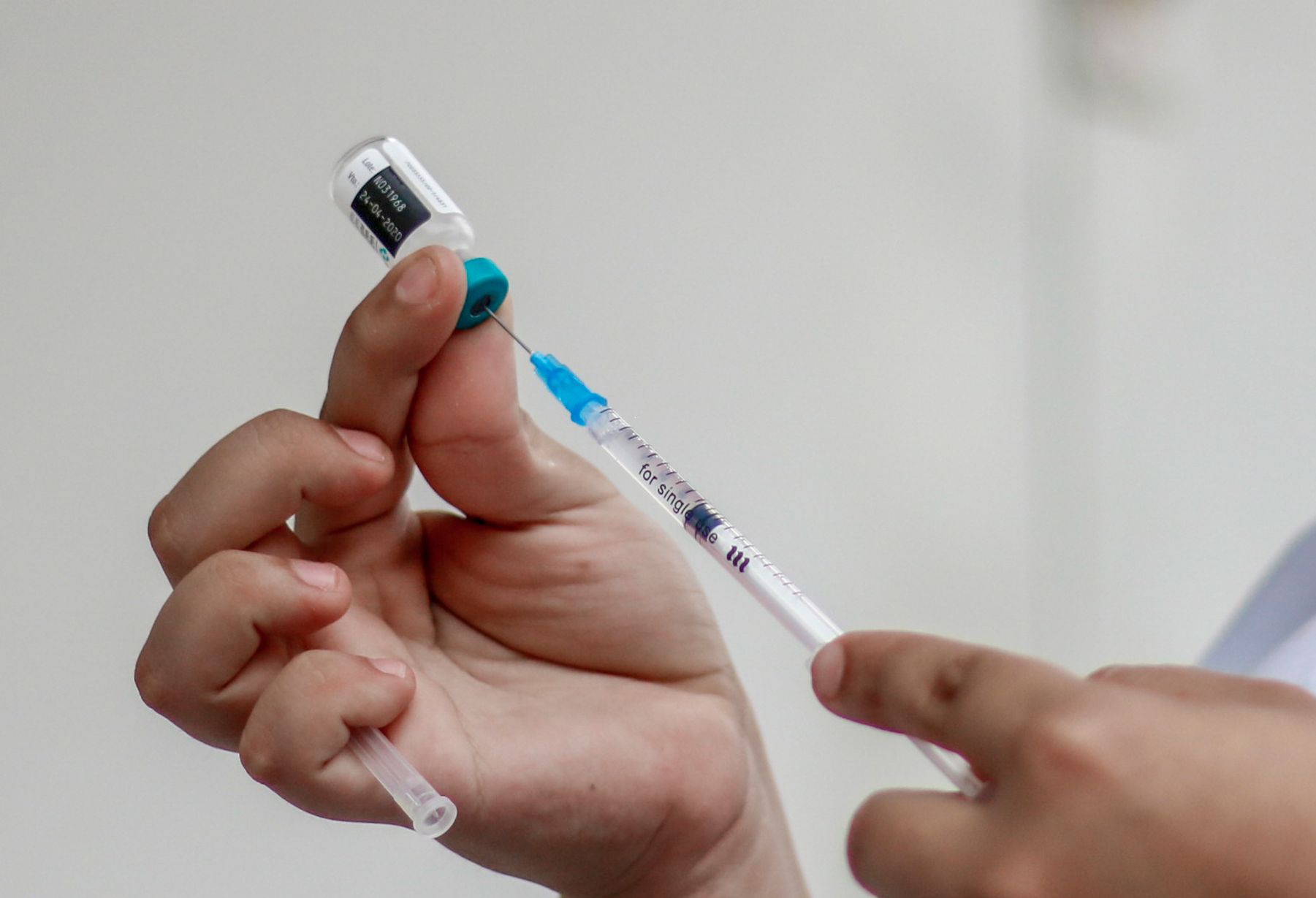 Darla Shine, the wife of White House Deputy Chief of Staff for Communications Bill Shine, criticized CNN for covering a measles outbreak while she took a stance against vaccinations.
On Wednesday morning, Darla Shine criticized CNN's coverage of the measles outbreak, implementing the hashtags "Fake Hysteria." She claimed that the entire baby boom population that's alive today had the measles as a child.
"Bring back our #ChildhoodDiseases they keep you healthy [and] fight cancer," she posted.
She added that as a child she had measles, mumps and chicken pox, as did every child she knew. "Sadly," as Darla Shine put it, her kids were vaccinated for measles, mumps and rubella so they won't have the "lifelong natural immunity" that she has.
People were quick to criticize her stance. She claimed she expected the opposition and told people to "bring it on." About an hour later, she encouraged people to continue to come after her so she could start trending on social media, which would help with her next book.
Her tweets were seemingly in response to a CNN New Day segment in which John Berman addressed an outbreak of measles in Washington state. He explained that demand for the measles vaccination surged as an outbreak put the state in a state of emergency.
During the segment, Clark County Public Health Director Dr. Alan Melnick explained that the disease is highly infectious to the point that someone can still contract it if they enter a room where someone with measles had been within two hours. Although the disease was declared to be eliminated from the United States in 2000, CNN reported a person traveling to the United States had been likely carrying the disease.
The Centers for Disease Control and Prevention (CDC) said the disease could spread in areas like Clark County, where there is a large population of people who aren't vaccinated.
"For the longest time we said, 'Well, if they don't want to vaccinate, that's not my problem. Well, it's become my problem," Kristen Cheatley, whose son was too young to be vaccinated and contracted the disease from a doctor's waiting room, told CNN.
Between the ages of 12 and 15 months, kids should receive the MMR vaccine, which covers measles, mumps and rubella, and then a second dose of the vaccine between the ages of four and six, according to the Washington Department of Health. In Clark County, there have been 53 confirmed cases of measles, and officials urged people to get the immunization.
The measles virus, according to the Washington Department of Health, can travel through air and can become infectious four days before a person develops a rash. Initial symptoms include fever, diarrhea, coughing and runny nose. The rash begins a few days after those symptoms start and can spread over the entire body, including the face.
"Almost everyone who is not immune will get measles if they are exposed to the measles virus," the Washington Department of Health said.
Measles usually lasts seven to 10 days but can cause permanent health complications for some people, including brain damage, blindness, deafness and even death.