Common Wi-Fi Can Detect Weapons, Bombs and Chemicals Hidden in Bags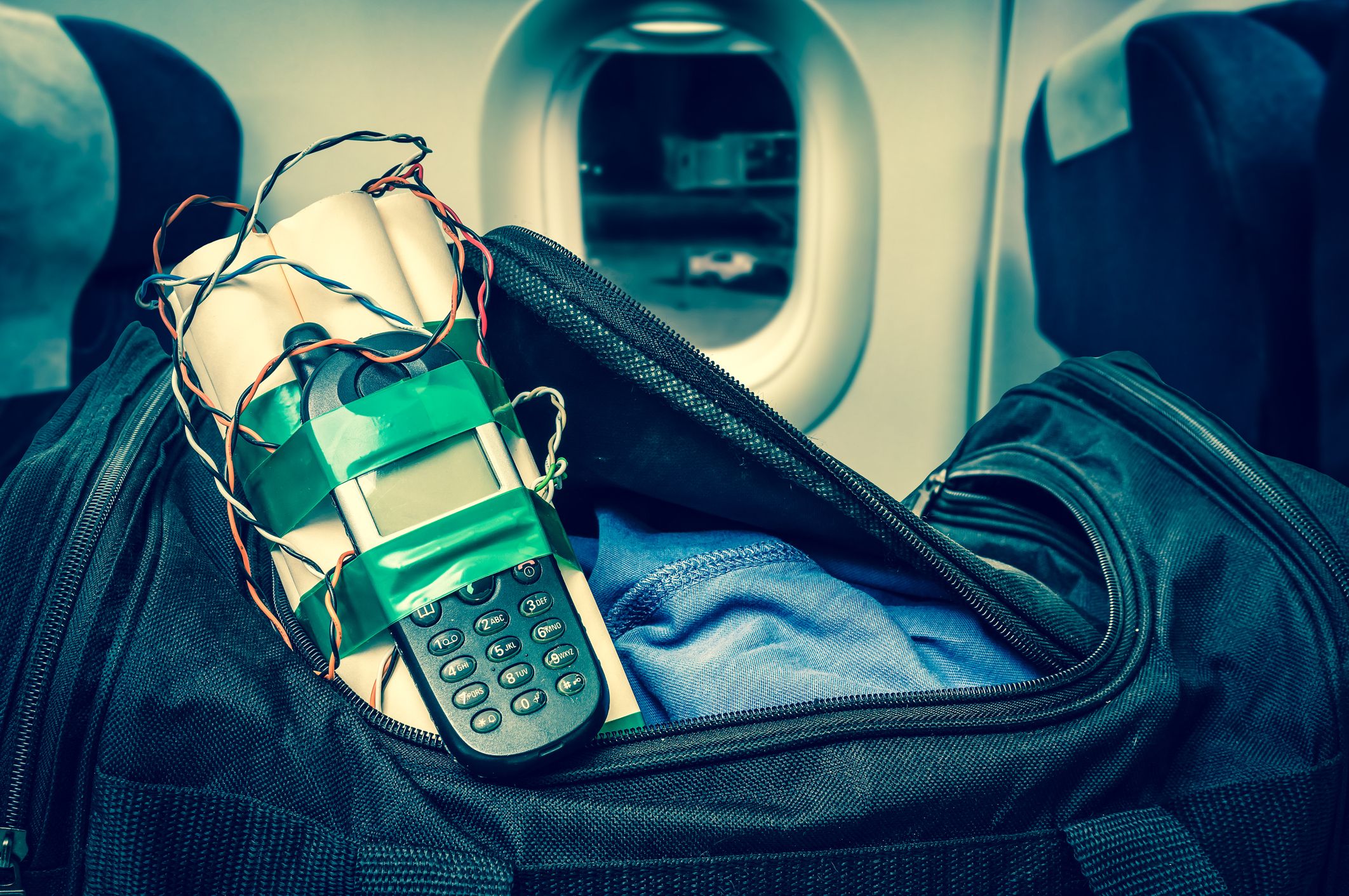 Common Wi-Fi can be used to detect weapons, explosives and chemicals in bags and may save lives if used in key public areas, researchers said this week.
A Rutgers University–New Brunswick-led study found wireless signals are able to penetrate bags to judge the dimensions of dangerous metal objects and identify them. These items could include weapons, aluminum cans, laptops and batteries for bombs, the team said Tuesday.
Research suggested that Wi-Fi can now be used to estimate the volume of liquids such as water, acid, alcohol and other chemicals for explosive material. The study—led by researchers at the Wireless Information Network Laboratory (WINLAB) in the School of Engineering—showed a wireless device with two to three antennas that could be integrated into existing Wi-Fi networks.
The detection system analyzes what happens when wireless signals penetrate and bounce off objects or materials. When tested on a backpack, the accuracy rate topped 95 percent.
The approach, the paper states, works by separating the wireless interference caused by "two influencing factors of objects"—in this instance material and shape. "Most dangerous objects such as weapons…are usually metal or liquid, which have significant interference."
And the tech could save lives if used in museums, stadiums, theme parks or schools, the team said, noting its design can inspect bags or luggage without being an invasion of privacy.
It uses channel state information (CSI) that is "readily available in low-cost Wi-Fi devices."
"This could have a great impact in protecting the public from dangerous objects," said professor Yingying Chen, a co-author of the study. "There's a growing need for that now. In large public areas, it's hard to set up expensive screening infrastructure like what's in airports. Manpower is always needed to check bags and we wanted to develop a method to try to reduce manpower."
Experiments with 15 types of objects and six types of bags demonstrated detection accuracy rates of 99 percent for dangerous objects, 98 percent for metal and 95 percent for liquid.
But accuracy dropped to about 90 percent when objects inside bags are wrapped, Chen said.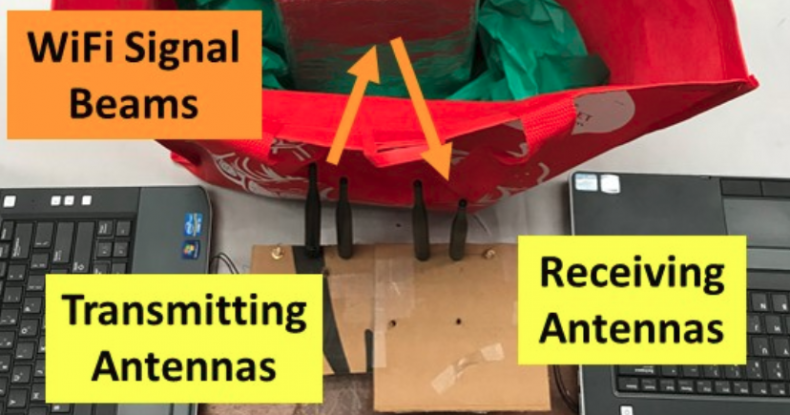 The peer-reviewed study—which recently won a best paper award at the 2018 IEEE Conference on Communications and Network Security—is now published online. It is titled Towards In-baggage Suspicious Object Detection Using Commodity WiFi. Future work will continue to focus on boosting accuracy in identifying objects and imaging shapes and volumes, researchers said.
"Traditional baggage check involves either high manpower for manual examinations or expensive and specialized instruments, such as X-ray and CT," the university team's paper reads. "As such, many public places that lack of strict security check are exposed to high risk.
"We propose [using] off-the-shelf Wi-Fi to detect suspicious objects that are suspected to be dangerous without penetrating into the user's privacy through physically opening the baggage."