Wi-Fi Wine Bottle Keeps Wine Fresh for a Month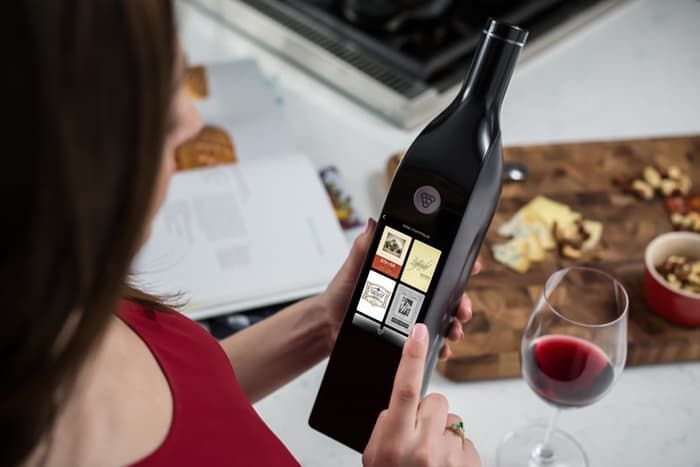 A Wi-Fi-enabled, touchscreen bottle may sound like one step too far into the future, but the creators of the world's first "smart wine bottle" believe it will revolutionize the way we drink.
Boston-based startup Kuvée has developed a $200 bottle that can keep wine fresh for up to a month thanks to a special valve that prevents oxygen from seeping in.
By doing so, Kuvée hopes to be able to allow wine drinkers to enjoy wine by the glass rather than by the bottle.
"A great bottle of wine should never feel like a commitment," Kuvée's website states. "With Kuvee, you can enjoy a glass of Cab on Saturday, Sauvignon Blanc on Sunday, and a Pinot on Monday, and never worry about spoilage."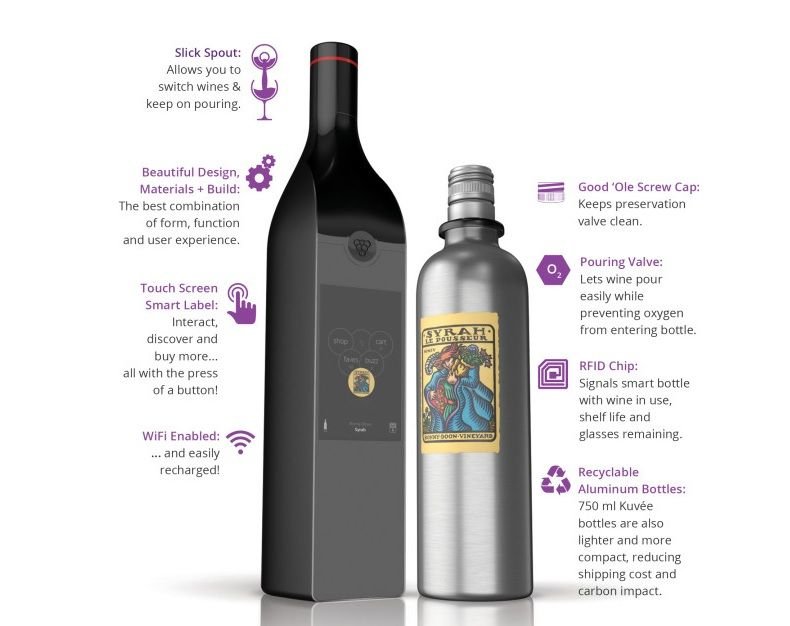 The smart bottle system works with refill canisters that slot into the Wi-Fi-enabled case that recognizes the wine its holding through an RFID chip. A touchscreen displays information about the wine and gives suggestions for food pairings.
Beyond being able to order new refills from the Kuvée website directly from the bottle, the Wi-Fi does not offer any other functionality.
The company has already raised $6 million in funding from venture capitalists that include General Catalyst and Founder Collective. A crowdfunding campaign has also been set up on IndieGogo with a target of raising $50,000.
Kuvée Bottles are set to be rolled out across the U.S. in October this year, with other countries set to follow.