Wig-Wearing Robber Reportedly Shoots Himself While Stealing From McDonald's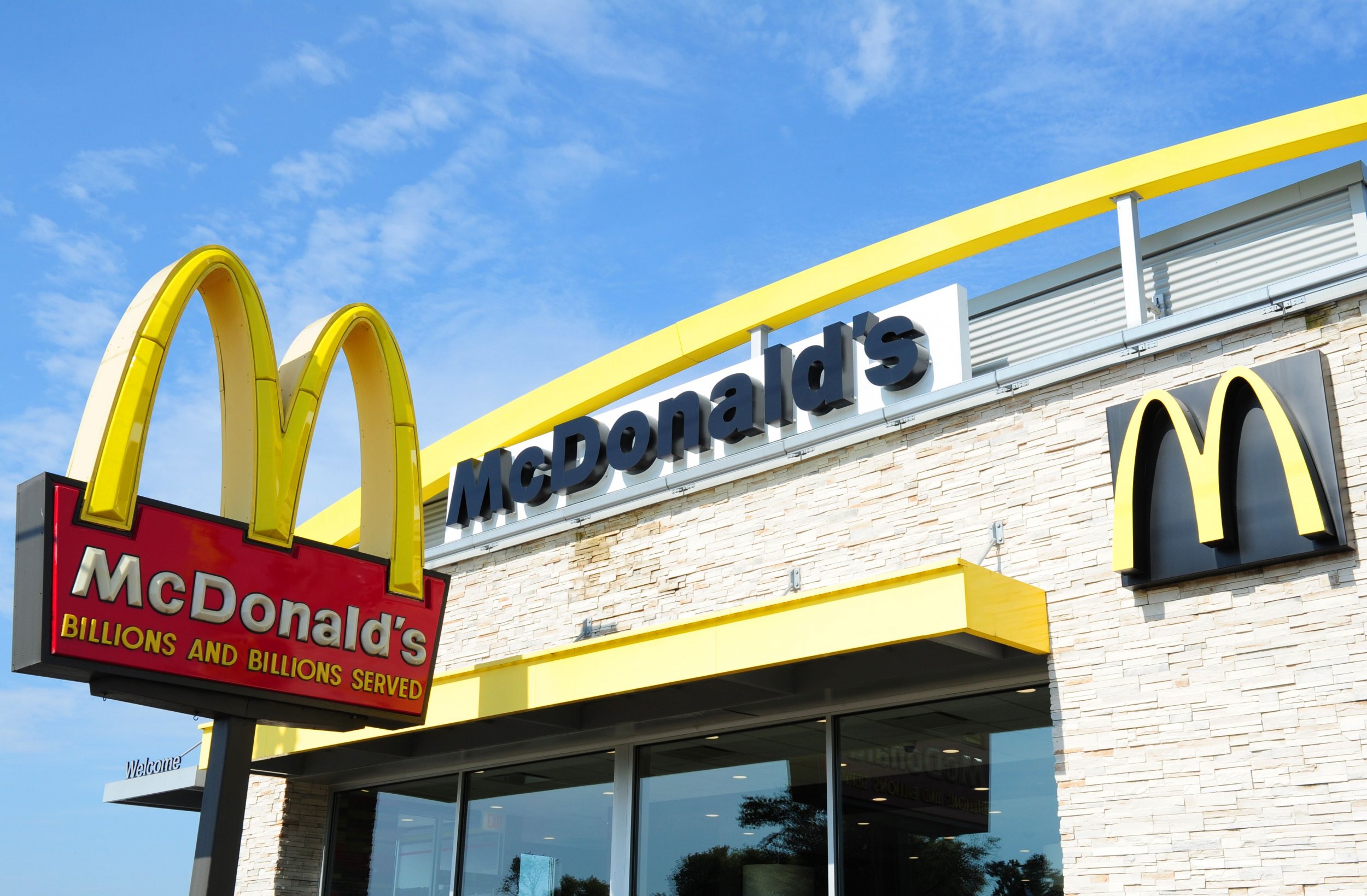 A wig-wearing armed robber got more than he bargained for when he attempted to rob a McDonald's in Macon, Georgia, on Saturday night.
Donte Sherrod Grayer, 26, reportedly entered the McDonald's at 550 Gray Highway in Macon at approximately 11 p.m. on Saturday wearing a black and red colored wig. Grayer asked for the manager, "brandished a handgun" and ordered the manager to take him to the office and open the restaurant's safe, the Bibb County Sheriff's Office said.
While Grayer was in the office, the manager and a restaurant employee ran to the front of the McDonald's, officials said. That was when they heard a gunshot from the back office. Grayer was then seen running out of the restaurant towards the Baconsfield Business Center.
According to the sheriff's office, it appeared Grayer accidentally shot himself in the leg during the robbery. No one else was injured during the shooting.
Witnesses later reported hearing a man screaming for help, authorities said. The suspect was found wearing just his boxers with a gunshot wound to his left thigh. Grayer was found lying near the wig, some clothes and money, the sheriff's office said.
Grayer was transported to a local hospital and was in stable condition. He was expected to be taken to Bibb County Jail following his release from the hospital. Grayer was not listed as an inmate of Bibb County Jail on Monday.
The Bibb County Sheriff's Office said that the investigation into the alleged robbery was ongoing.
Saturday's incident was not the first time a robber ended up shooting himself while conducting a crime. In November 2017, a 19-year-old Chicago man accidentally shot himself in the penis while robbing a hot dog stand.
Terrion Youncy allegedly entered the Original Maxwell Street Polish in Chicago and took out a small-caliber pistol to demand cash from the register. The suspect reportedly grabbed a cellphone and wallet from a 39-year-old worker's pocket during the robbery, the Chicago Tribune reported.
While trying to stuff the pistol in his pants pocket, Youncy accidentally shot himself twice—once in the right thigh and in the penis. He reportedly threw something over a fence at a vacant car wash and later called 911 to say he had been shot. The suspect faced two counts of armed robbery for the incident.
Authorities asked that anyone with information about the incident in Georgia call the Bibb County Sheriff's Office at 478-751-7500 or Macon Regional Crime Stoppers at 1-877-68CRIME.