Wikileaks Just Suggested Julian Assange Should Run Trump's U.S.-Russia Cyber Security Unit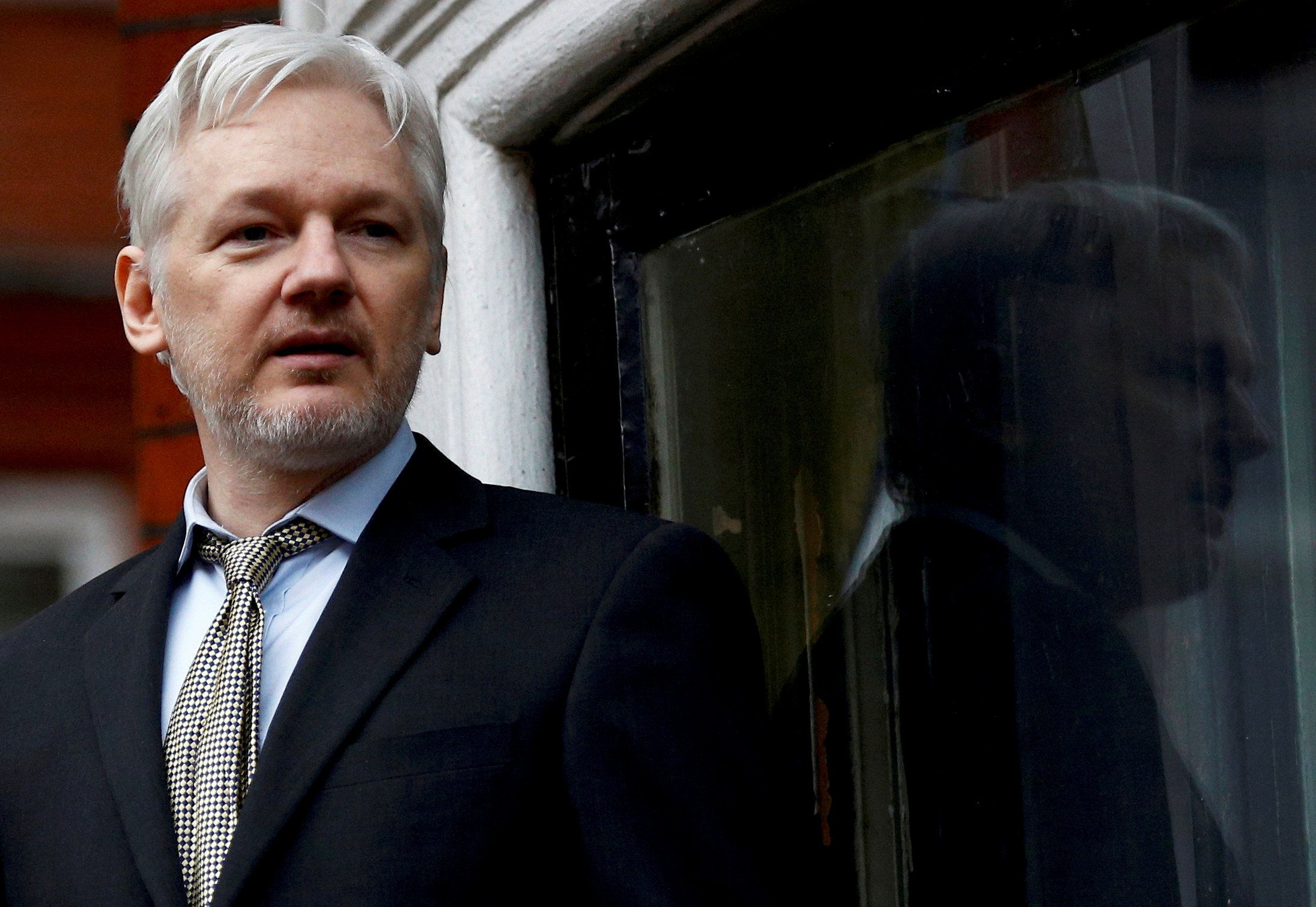 Wikileaks has suggested its founder Julian Assange should head up the proposed U.S.-Russian unit on cyber security.
Responding to a tweet from President Donald Trump, which suggested he had discussed the formation of an "impenetrable cyber security unit" with Russian president Vladimir Putin on Friday, Wikileaks said Assange would be a good fit.
"Why not put ‪@JulianAssange in charge of it? He's trusted by the public and has the CIA's best stuff anyway," the Wikileaks tweet said.
The organization also linked to a press release from March, in which it detailed a number of leaks linked to the CIA.
Trump's announcement that he discussed the formation of a cyber security unit with Putin was met with criticism from Democrats and Republicans alike, given Russia's alleged involvement in the U.S. election.
The president tweeted on Sunday: "I strongly pressed President Putin twice about Russian meddling in our election. He vehemently denied it. I've already given my opinion."
"Putin & I discussed forming an impenetrable Cyber Security unit so that election hacking, & many other negative things, will be guarded," he added.
Wikileaks has been the subject of criticism from President Trump following the commuting of Chelsea Manning's sentence by former President Barack Obama.
Trump has referred to Manning as a traitor, The Hill reported, with Wikileaks responding by stating Trump was "wrong" to criticize Manning.
And Assange has not escaped criticism from Trump's administration, with CIA director Mike Pompeo hitting out at the Wikileaks founder and Attorney General Jeff Sessions stating in April that the arrest of Assange was a priority.
"We are going to step up our effort and already are stepping up our efforts on all leaks," Sessions said in a press conference in April reported by CNN.
"This is a matter that's gone beyond anything I'm aware of. We have professionals that have been in the security business of the United States for many years that are shocked by the number of leaks and some of them are quite serious. So yes, it is a priority. We've already begun to step up our efforts and whenever a case can be made, we will seek to put some people in jail," Sessions added.