WikiLeaks Takes a Breather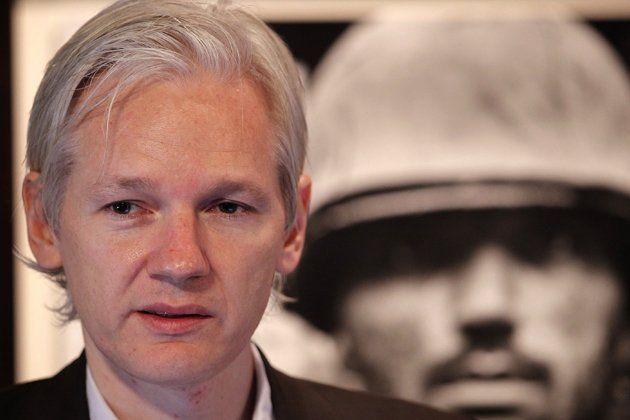 Apparently stung by complaints that publishing uncensored U.S. military reports could get people killed, the folks behind WikiLeaks are said to be postponing any further release of such documents.
After the site posted thousands of raw field reports from Afghanistan last week, fears arose that the material might include names or other details that might identify individuals who had collaborated with the Americans. Now, according to two sources familiar with WikiLeaks' holdings, activists associated with the site are combing through still unreleased material in its possession, trying to "redact" potentially life-threatening information. The sources, requesting anonymity when discussing sensitive information, say it's not clear how long the review process will take.
As we reported last week, WikiLeaks is believed to be sitting on a vast archive of secret reports from U.S. forces in Iraq similar to the trove of 76,000 documents the site made public on July 25—but as much as three times larger. (The site has also reportedly withheld as many as 15,000 additional Afghanistan-related documents as potential security problems.) Army Pvt. Bradley Manning, who was arrested by military investigators earlier this year on charges of unauthorized downloading and disclosure of classified information, has been quoted on the techie blogs Threat Level and boingboing as referring to "a database of half a million events during the iraq war" in purported e-mail chatter.
One person familiar with the Iraq cache claims that it shows U.S. forces' involvement in a "bloodbath" in that country, although some of the most controversial material may relate to alleged abusive treatment of detainees by Iraqi security forces, rather than by Americans. It is unclear who—besides the site's Australian founder and frontman, Julian Assange—might be involved in vetting the unreleased documents, but a source familiar with the material says more than one person is involved in the review.
Shortly after the the Afghanistan material was posted, Obama administration officials said it seemed to pose little threat to U.S. national-security interests. But senior U.S. officials warned subsequently that the leak could cause "potentially dramatic and grievously harmful consequences," as Defense Secretary Robert Gates put it. "The battlefield consequences of the release of these documents are potentially severe and dangerous for our troops, our allies and Afghan partners, and may well damage our relationships and reputation in that key part of the world," The New York Times quoted Gates as saying. "Intelligence sources and methods, as well as military tactics, techniques and procedures, will become known to our adversaries." Adm. Mike Mullen, chairman of the U.S. Joint Chiefs of Staff, was quoted as saying WikiLeaks might already have blood on its hands. And NEWSWEEK's Ron Moreau and Sami Yousafzai reported that Taliban operatives were threatening to "punish" any Afghan who might be identified in the WikiLeaks material as having collaborated with U.S. or Afghan government forces.
Debate has erupted in the blogosphere over whether WikiLeaks would lose "credibility" by engaging in prepublication redaction. Nevertheless, a person familiar with the views of some of the site's backers suggests they have concluded that the site's operators should review any further secret U.S. documents more carefully before releasing them—at least for the moment—in light of the criticism they took from people like Gates and Mullen. Assange, after attracting considerable attention to the Afghan leaks and to himself with a series of well-timed public appearances in London, has now left Britain for parts unknown, according to one of Declassified's sources. Assange has not responded to e-mails from Declassified requesting comment on the latest developments.
Meanwhile, WikiLeaks has posted a link to something it calls an "Insurance file" of 1.4 gigabytes on its Afghan documents page. News reports suggest that this file is heavily encrypted, and the challenge of downloading has certainly proved to be well beyond Declassified's primitive data-processing skills. Connoisseurs of paranoia will enjoy a warning from Iran's Fars News Agency that the "insurance" posting may be an American trap to find out who's interested in uncovering U.S. government secrets.