How Did Donald Trump Win? WikiLeaks, Twitter Helped President Beat Hillary Clinton, Study Shows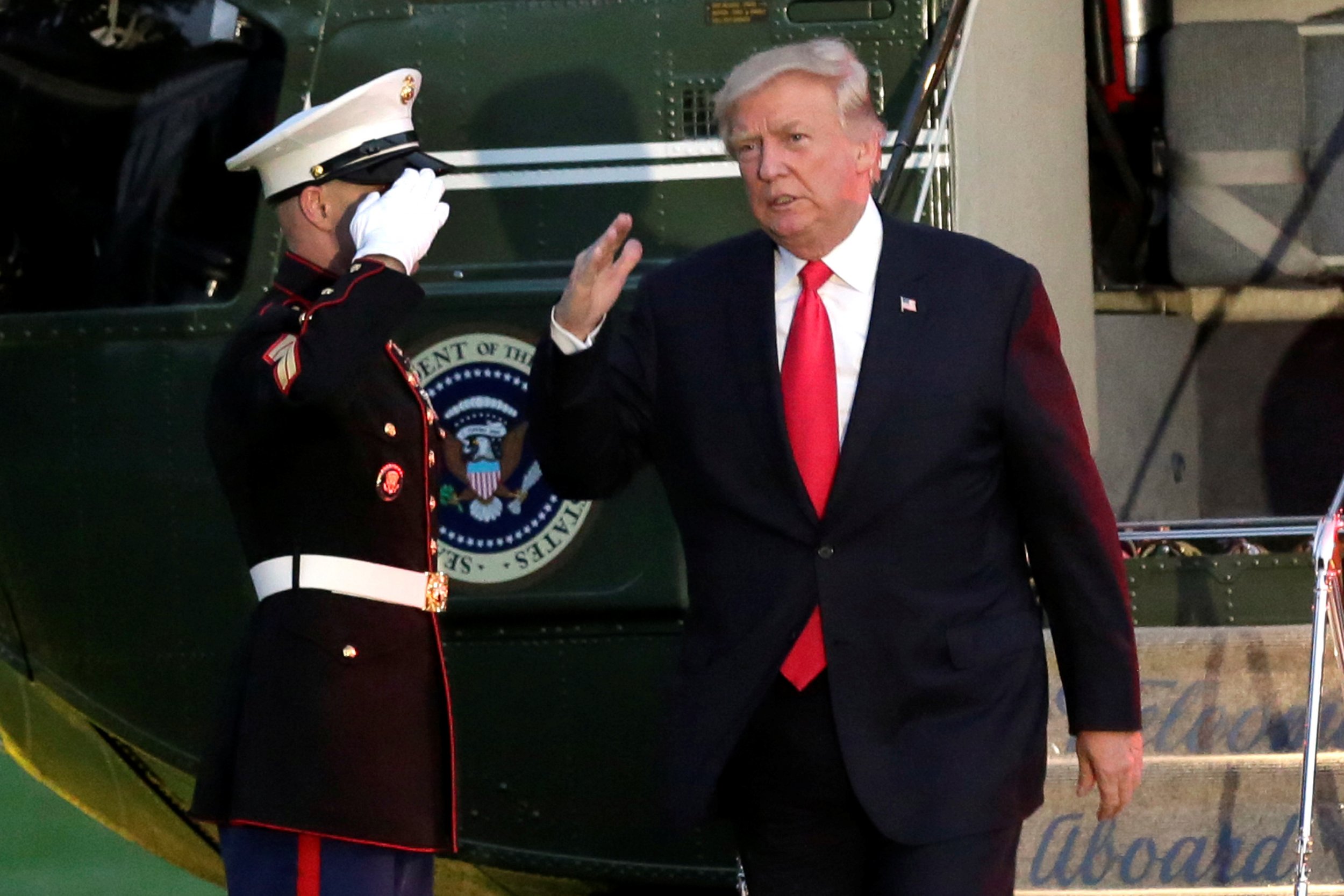 A signature catchphrase, a heavy push for jobs, his son-in-law's digital operation and a blowhard, braggadocios style of speech ultimately handed President Donald Trump the White House on Election Day last year, a newly released study suggests.
He also benefited tremendously thanks to WikiLeaks' email dumping and the social media site Twitter, which was used to heavily criticize Trump opponent and Democrat Hillary Clinton over the final two months of the campaign, according to Science Magazine.
The study, conducted by researchers at the University of Edinburgh in tandem with the Qatar Computing Research Institute, examined the 50 most retweeted Twitter posts between September 1 and November 8 and discovered posts that slammed or ridiculed Clinton were three-times more prevalent than positive ones.
And WikiLeaks, the government transparency site, was employed by Clinton defamers the most. Founded by Julian Assange, the site was responsible for leaking hacked emails from the Democratic National Committee, which only fueled flames of the private email server scandal that plagued Clinton throughout her campaign.
In contrast, Trump experienced an even number of positive and unfavorable posts on social media, according to the study.
"Our findings reveal a wide disparity between traditional media, which was very critical of Donald Trump, and social media, where Hillary Clinton was much worse off," the study's leader and University of Edinburgh School of Informatics' Dr. Walid Magdy said.
The content of all of the tweets – with nearly 3,500 total posts examined - perhaps reflected the national tone of the campaign, one that saw Clinton supporters lash out more at Trump than tweet praise of the Democrat and former secretary of state and first lady. All told, those posts were retweeted more than 25 million times.
Trump's social media campaign, unlike many of his speeches and personal tweets from his official Twitter account, proved to be more positive than Clinton's as it pushed the signature slogan of "Make America Great Again" and many of the new president's pledges involved concrete actions like the Mexican border wall and boosting the economy through developing U.S-based industries.
"Fake news," a term the president has used to bash mainstream outlets like The New York Times and The Washington Post, played a significant role among Trump supporters. The study showed that the president's supporters were more likely to spread reports from "less credible" sources.
The U.S. intelligence community established that many of those "fake news" articles were part of a massive cyber attack perpetrated by Russia. Allegations of collusion with Moscow have dogged the Trump administration ever since.
Following Trump and Russian President Vladimir Putin's first face-to-face meeting Friday during the G20 summit in Hamburg, Germany, the Russian leader stated Trump accepted his denials over hacking, according to The Times, though the White House pushed back on Putin's comments by stating they were inaccurate.