WikiLeaks Will Hand CIA Secrets to Tech Companies: Assange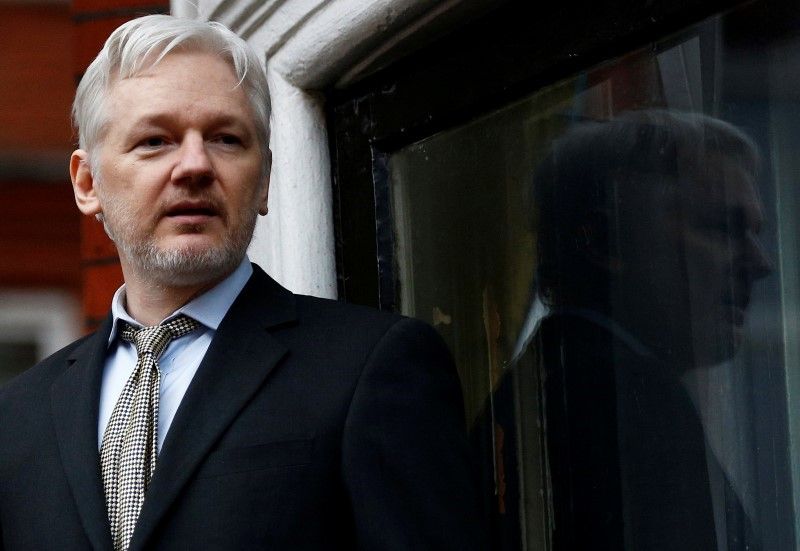 WikiLeaks editor Julian Assange has said that secret documents obtained by the whistleblowing organization revealing CIA spying techniques will be handed to the technology firms affected, including Apple and Google.
Assange, who was speaking from the Ecuadorian embassy in London on Thursday, said that WikiLeaks would work with the companies to allow them to fix the security vulnerabilities in their products.
"WikiLeaks has a lot more information," Assange said. "We have decided to work with them, to give them some exclusive access to some of the technical details we have, so that fixes can be pushed out.
"Once this material is effectively disarmed we will publish additional details about what has been occuring."
The CIA is allegedly using "weaponized" hacking tools to break into phones, televisions and other devices, according to documents released by WikiLeaks on Tuesday.
Upon their release, WikiLeaks said that part one of the documents "already eclipses the total number of pages published over the first three years of the Edward Snowden NSA leaks."
It is still not clear who the source of the documents is, but they are widely believed by cybersecurity experts to be authentic. WikiLeaks claimed they came from a former intelligence source. A spokesperson for the CIA said in a statement: "The CIA has no comment on the authenticity of the content of the purported intelligence documents."
The technology firms implicated were initially slow to respond to the leaks but have since put out statements.
Apple, whose iOS mobile operating system was shown to have vulnerabilities in the documents, said it had already patched the problems. A spokesperson said: "While our initial analysis indicates that many of the issues leaked today were already patched in the latest iOS, we will continue work to rapidly address any identified vulnerabilities."
Google echoed Apple's response, claiming many of the vulnerabilities had already been fixed through security updates on Chrome and Android, but said its analysis is ongoing.
South Korean firm Samsung, whose Smart TVs were allegedly being used as a tool to spy on their owners, said: "Protecting consumers' privacy and the security of our devices is a top priority at Samsung. We are aware of the report in question and are urgently looking into the matter."
Microsoft said it was "looking into" the report, but did not offer any further comment.