Wilbur Ross Accused of Insider Trading in Commerce Secretary's 'Deal of the Century'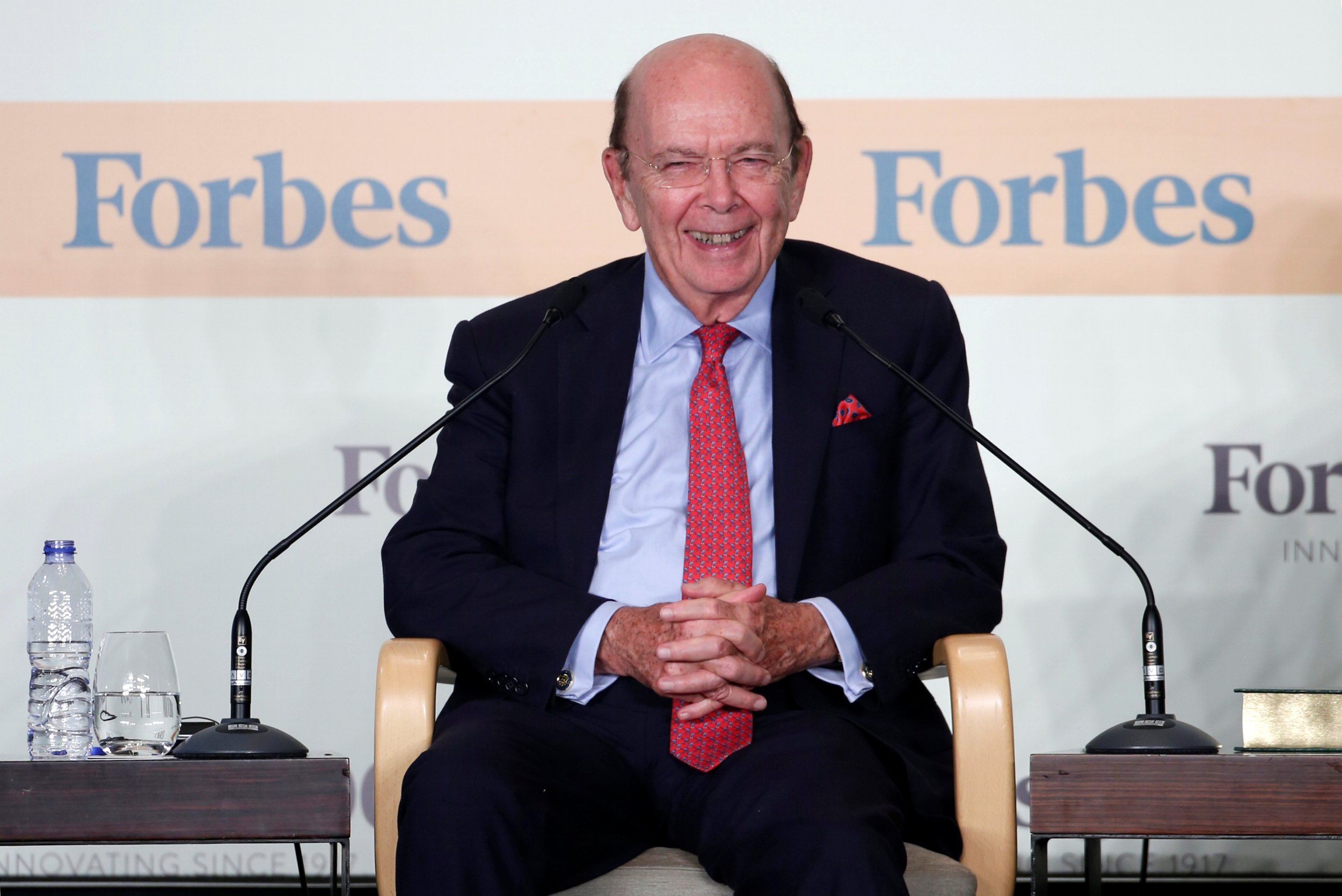 Updated | Ross issued a statement Wednesday calling the report "a factually incorrect effort to smear me," and detailing steps he said he took to follow regulations and only learn financial information through "due diligence." Ross also questioned the legitimacy of the EU party that commissioned the report, the Left-Nordic Green Left, because of its ties to communist parties.
Original story below:
President Donald Trump's commerce secretary, Wilbur Ross, is facing allegations of insider trading related to the sale of his shares in the Bank of Ireland several years ago, and it's just the latest claim of financial impropriety lodged against him.
Ross, then a major shareholder in the bank and a member of its board of directors, sold off his holdings for a huge profit in 2014 while possessing inside information that the institution was employing deceptive accounting to hide its losses, a European Parliament report presented in Brussels last week alleges.
WL Ross & Co., the mogul's hedge fund, was one of a few investors to purchase a 34.9 percent stake in the bank for 1.12 billion euros, obtained at only 10 euro cents per share just months after the embattled bank got a 3.5 billion euro bailout, Mother Jones reported on Tuesday.
Ross joined the bank's board in 2012 and two years later sold some of his holdings at 33 euro cents per share, which was more than triple what he paid for the stock. Two months later, he sold the rest for about 26 euro cents a share, netting him a total profit of about 500 million euros. He "pulled off the deal of the century," the Irish Independent reported at the time.
In 2015, the bank admitted that it had used flawed accounting practices, and its share prices plummeted. The timing of Ross's sales and the bank's downfall raises questions around whether as a board member he was privy to its bookkeeping and the right time to get rid of his stake.
Ross "had access to the loss details that Bank of Ireland kept hidden from retail shareholders," the report states. "The profit that Mr. Ross accumulated was largely at their expense."
European Parliament member Luke "Ming" Flanagan and Cormac Butler, a financial analyst and co-author of the report, are presenting it to lawmakers in Dublin this week in an effort to bring financial reforms that would bar deceptive accounting practices.
The insider trading allegations add to a list of financial problems plaguing the so-called "King of Bankruptcy."
Last month, Forbes booted Ross off its list of the richest people in the U.S. for the first time in 13 years, alleging that he lied about his net worth by more than $2 billion. He also denied wrongdoing after the Paradise Papers release revealed he had significant holdings in a Russian shipping company partially owned by Russian President Vladimir Putin's son-in-law. Both incidents have led Senate Democrats to call for an investigation into Ross's finances.
This story has been updated with a statement from Ross.