Wilbur Ross Says Hong Kong Protests An 'Internal Matter': 'What Are We Going To Do, Invade?'
Secretary of Commerce Wilbur Ross dismissed questions regarding if the United States should become involved in the ongoing protests in Hong Kong, calling the dispute between the city and China an "internal matter."
Ross' comments came during an appearance on CNBC's Squawk Box on Wednesday, where the commerce secretary discussed the delay in tariffs for some Chinese goods and fears from some consumers and economists that the United States could be headed toward a recession, along with comments on the ongoing trade war with China and the protests in Hong Kong.
Squawk Box host Joe Kernen posed the question about Hong Kong to Ross, saying that those in the Trump administration are used to criticism, but there has been some discussion that the U.S. has "pulled back from our role in the world as supporters of freedom."
Kernen went on to reference various comments made by President Donald Trump where he has appeared to be neutral regarding the clashes.
"And by saying we are neutral on what's happening is creating a vacuum where we should be there saying we are with the people there that are looking for freedom and freedom of expression - everything else," Kernen continued.
"I think what the president said was that this is a tough situation and he hopes it works out well for all parties," Ross replied.
"Should we be taking a stronger tactic?" Kernen asked. "Are the trade negotiations making it harder for us to do, to lead in a way that we would have in the past?"
Ross replied that he didn't think the U.S. would have "done anything different in the past."
"What would we do, invade Hong Kong?" Ross asked with a laugh.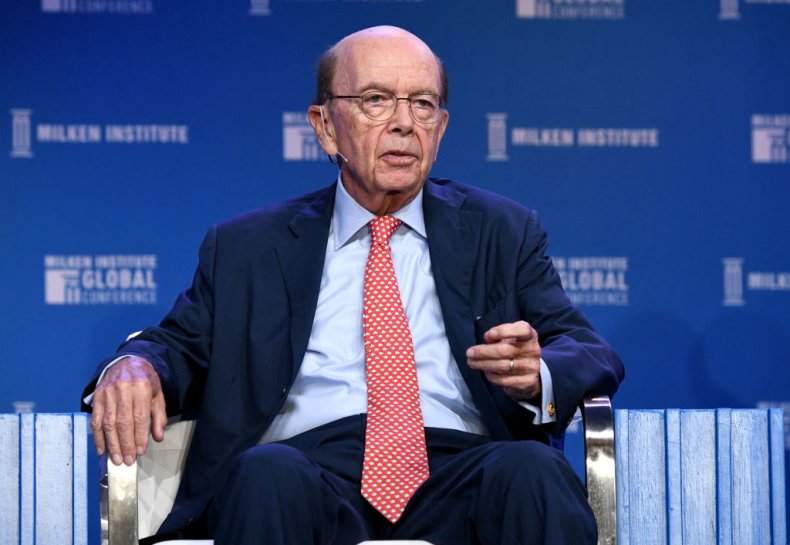 Kernen followed up to suggest that in the past the U.S. might have "warned China" and informed the country that they were watching what was happening.
"The president has made it clear that he is watching very carefully what's happening," Ross said. "He talked about the possibility of troop build-up and it's not that we are not watching it, it's a question of what role is there for the U.S. in that matter. This is an internal matter."
Hong Kong has seen weeks of protests as members of the city organized against an extradition law that would allow those Hong Kongers to be moved to mainland China. However, the protests have now expanded to reflect what some in Hong Kong say is China exerting influence over how the city operates. Hong Kongers are allowed freedoms — such as freedom of speech, freedom of the press and the right to protest — that aren't granted to residents of mainland China, but some have said that China has begun to exert its influence and restrict certain freedoms.
While the U.S. and China are engaged in a trade war reflecting tariffs on billions of dollars in goods, Trump has maintained a neutral stance regarding the protests. "The Hong Kong thing is a very tough situation. Very tough, We'll see what happens. But I'm sure it'll work out," the president told reporters on Tuesday. "I hope it works out for everybody, including China. I hope it works out peacefully. I hope nobody gets hurt. I hope nobody gets killed."
However, China has repeatedly stated that the U.S. is largely to blame for the ongoing protests.