Trump's Commerce Secretary, Wilbur Ross, Apparently Lied About Being a Billionaire, Report Says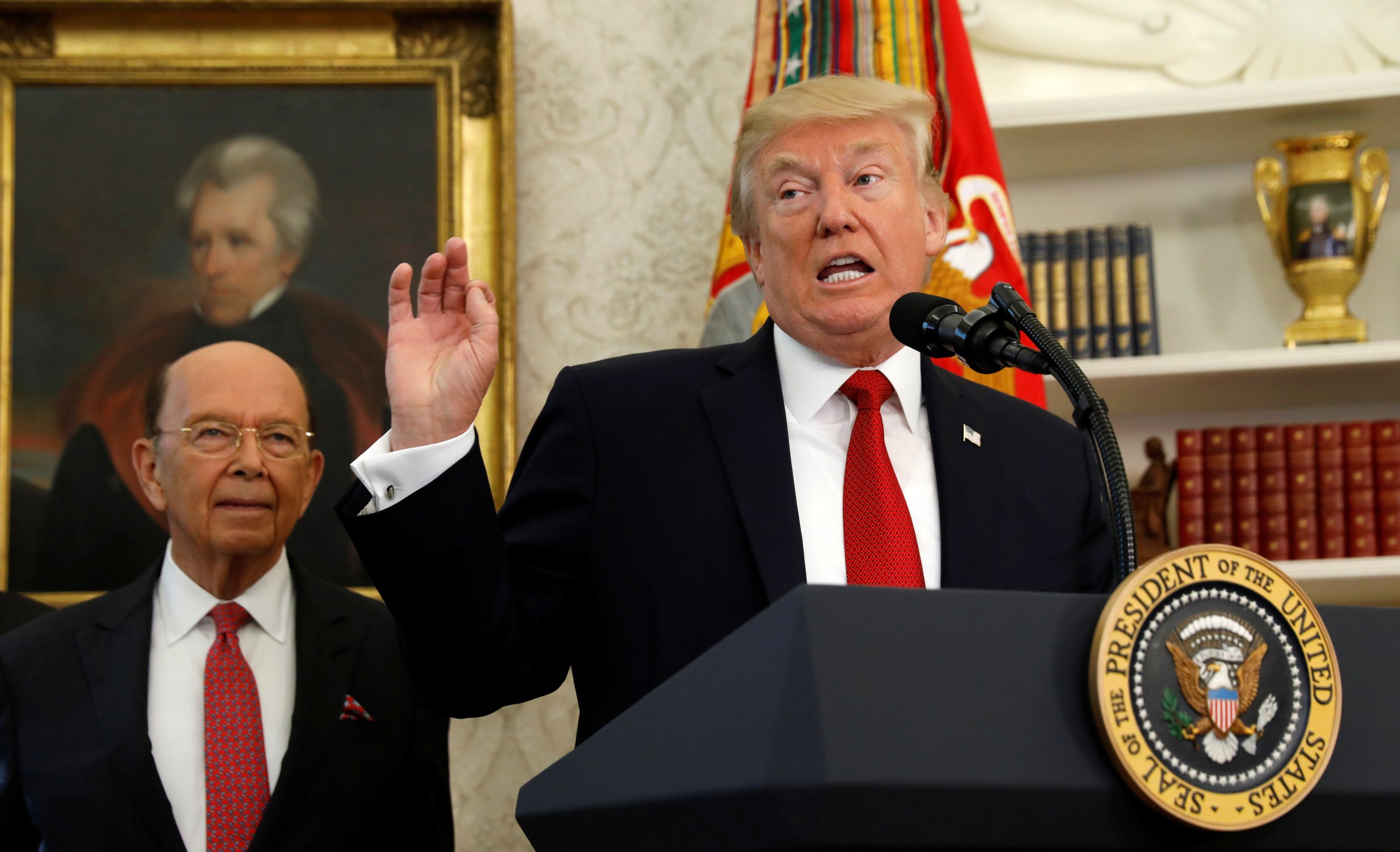 U.S. Commerce Secretary Wilbur Ross, one of the wealthiest members of President Donald Trump's gilded Cabinet, has apparently lied about being a billionaire for more than a decade, according to a new report.
The New York investor has been insisting to media and business partners that his net worth is $3.7 billion, but his actual assets appear to be less than $700 million, Forbes reported after months of digging into his finances.
Ross had called Forbes last year to complain about his net worth being listed as $2.9 billion on its Forbes 400 list, a number he claimed was too low.
But Forbes planned this year to remove him from the power list entirely, for the first time in 13 years, because financial disclosure forms for his Cabinet nomination listed less than $700 million in assets.
Ross called again last month and claimed he is keeping more than $2 billion in family trusts that he would not discuss, citing "privacy reasons." But after searching through his finances and interviewing 10 former employees at Ross's private equity firm, Forbes found no evidence that the money existed anywhere and concluded he had been padding his numbers since at least 2004.
Former co-workers told Forbes Ross's tendency to mislead extended beyond his bank account and into the boardroom, leading to millions of dollars' worth of fines and lawsuits from burned investors. The review also found Ross did not disclose 19 of those lawsuits during his confirmation process.
This comes only days after the Paradise Papers report revealed Ross had not disclosed business ties to a Russian company run by Russian President Vladimir Putin's son-in-law and close associates.
Ross has portrayed himself as a billionaire in the media, and stories about his nomination universally called him one.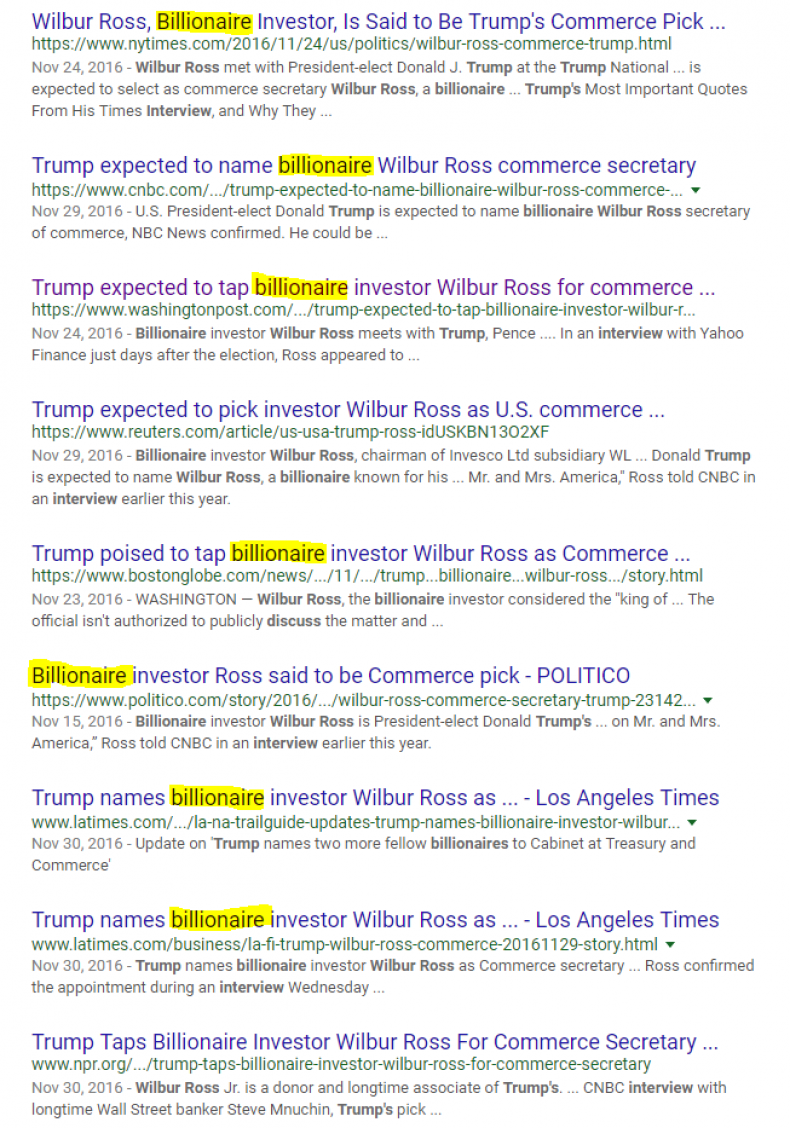 Ross, who was a Trump surrogate during the campaign, was a key part of the president's plan to fill Washington with business leaders instead of career politicians. Trump and Ross have been friends and business partners since at least 1990, when they worked together to recapitalize Trump's failing Taj Mahal casino. Ross donated $200,000 of his own money to the Trump campaign and held fundraisers in his home in Long Island's Hamptons. The pair are so close that Ross joined the president and his family on election night in 2016.
Like Ross, Trump has long claimed to be a billionaire but has withheld financial forms, such as his tax returns, that would reveal the numbers behind his fortune.
Ross and the U.S. Commerce Department did not return requests for comment.