Wilco's 10 Albums, Ranked from Worst to Best
In 1995, when a little-known country-rock band called Wilco released a little-known country-rock album called A.M., no one expected such a rich, flourishing career. Two decades later, Wilco is one of America's greatest rock bands, and the Chicago group's discography has just hit double digits: The band's tenth album, the cheekily titled Schmilco, landed on Friday.
We spent sleepless nights agonizing over this ranking. Is Sky Blue Sky really superior to Wilco (The Album)? Is Summerteeth secretly the band's pop masterpiece? Is "Heavy Metal Drummer" the best song ever written about playing KISS covers? (Yes, definitely.) Does Star Wars even have any songs about Darth Vader? (No.) Here's our carefully considered guide to Wilco's discography. A quick note: We're only including studio albums by Wilco and Wilco alone, which means no live albums and no Mermaid Avenue. Apologies to Billy Bragg.
For more Wilco coverage from Newsweek's archives, check out our 2002 interview with Jeff Tweedy.
10. STAR WARS (2015)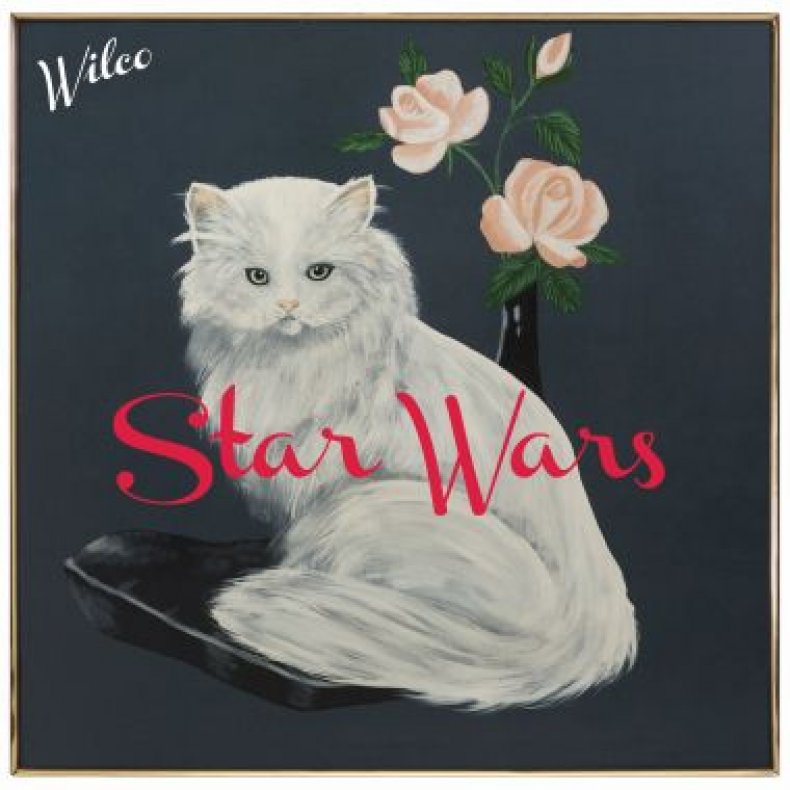 Is Star Wars the closest thing to a dud in Wilco's discography? The album's got a great sound—jagged guitar (courtesy Nels Cline), distorted vocals—but a critical shortage of great songs. "You Satellite" rules and "Random Name Generator" is formidable enough to make Jeff Tweedy feel like a shapeshifter rock star, but much of the album feels unfinished, like sketches for something that might've been great, a perception that's fairly amplified by the album's brief length and lazy title. The best thing you can say about Star Wars is that it injected some spontaneity, some aggression back into Wilco's music. The album thrilled fans when it was surprise-released for free in 2015, following the longest gap between Wilco albums to date. But it's already been eclipsed by the superior Schmilco. Wilco's weakest effort isn't bad at all, just—well, underwhelming. —Zach Schonfeld
9. A.M. (1995)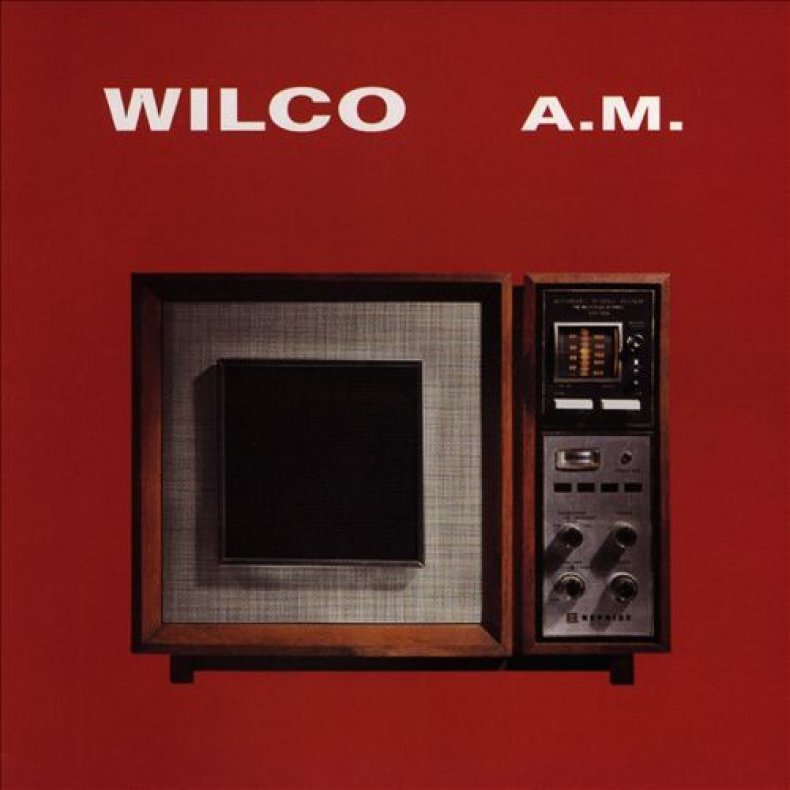 Jeff Tweedy is one of the forefathers of the alt-country movement, and nowhere in Wilco's catalog is this more apparent than on A.M., the band's 1995 debut. Released shortly after the break-up of Tweedy's previous group, Uncle Tupelo, A.M. is an even-handed collection of twangy jams and mournful ballads, some electric, some leaning acoustic but all buoyed by Tweedy's bruised vocals. Listened to with the knowledge of what Wilco would become, A.M. is a charming though ultimately rather forgettable window into the band's roots. At the time of its release, fans pitted it against Son Volt's debut album Trace, as Son Volt was fronted by Tweedy's former Uncle Tupelo counterpart Jay Farrar. Trace was a far more successful album than A.M. at the time, but Tweedy of course had the last laugh in the battle of former Tupelo frontmen. —Ryan Bort
8. THE WHOLE LOVE (2011)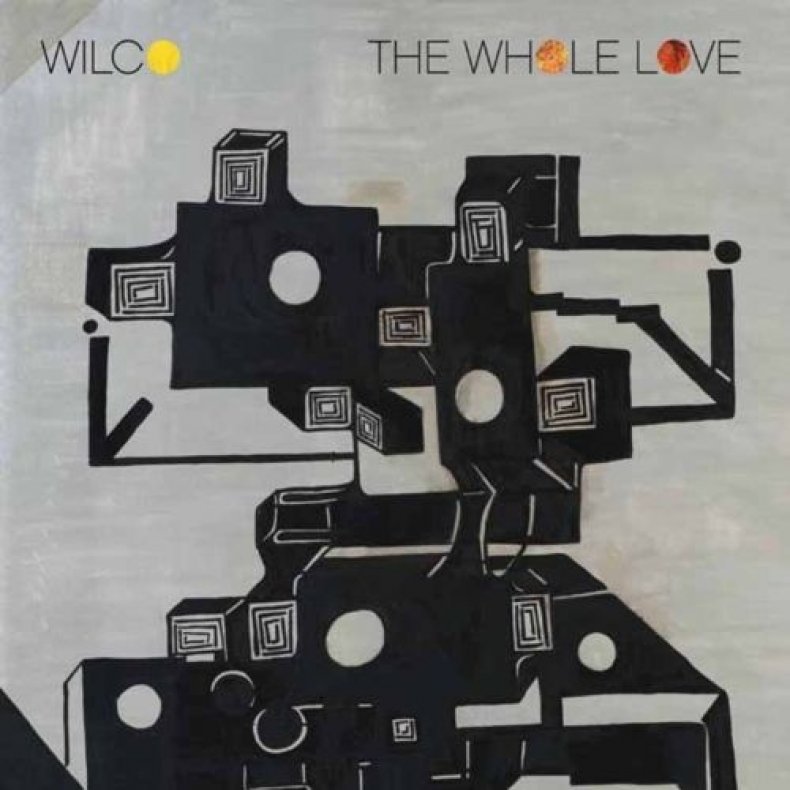 There's a whole lot to love about The Whole Love. a career-spanning set of songs that appeared in the fall of 2011. Start with "Art of Almost" (you should be starting with this song, unless you have the album on shuffle.) The opening cut is the group's most ambitious, confrontational piece since the Jim O'Rourke days. Plus, there's the infectious "I Might," the lovely, shuffling title track—all great. If The Whole Love has a weakness, it's that the album spends so much time exploring the stylistic terrain of Wilco's career to date that it never quite establishes an identity of its own. Plus, at 55 minutes and some change, Whole Love sags in its latter half. But man, "Art of Almost." What a song. —Zach Schonfeld
7. SCHMILCO (2016)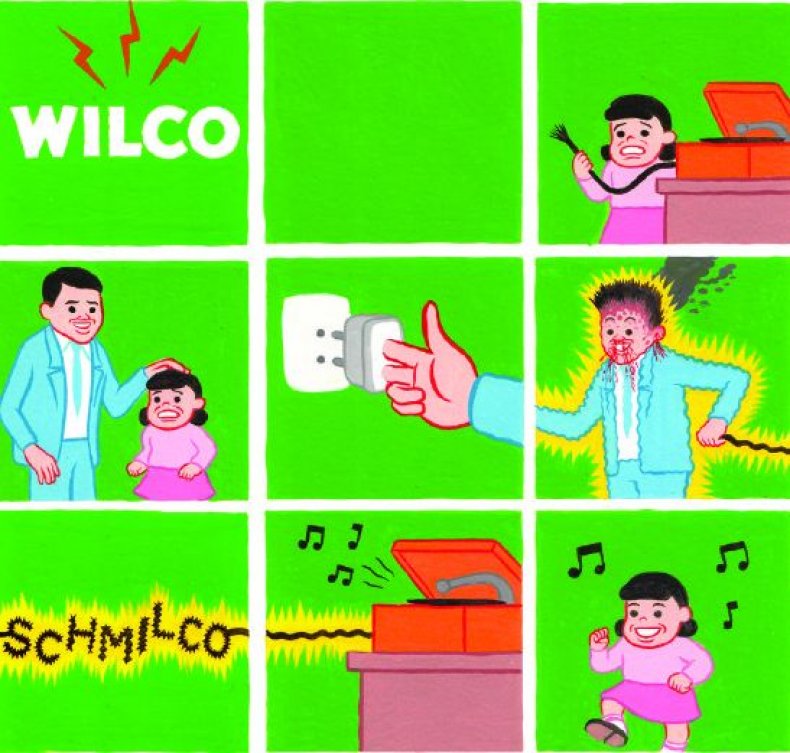 Wilco's 10th album is a sparse, mostly acoustic collection of songs united by an old-timey cartoon cover and a Harry Nilsson-inspired title. It's also a marked departure from 2015's Star Wars, though both came from the same recording sessions. What makes Schmilco the superior release—and the best we've heard from Wilco since 2009's Wilco (The Album)—is its stripped down, no-frills charm. Songs like "We Aren't the World (Safety Girl)" and "Someone to Lose" are subtle and sweet, while the twangy fuzz of "Locator" proves the band hasn't lost its edge despite the album's tenderness. Schmilco is not bold. It's not ambitious. It's not any sort of grand statement. That's fine by us. —Ryan Bort
6. WILCO (THE ALBUM) (2009)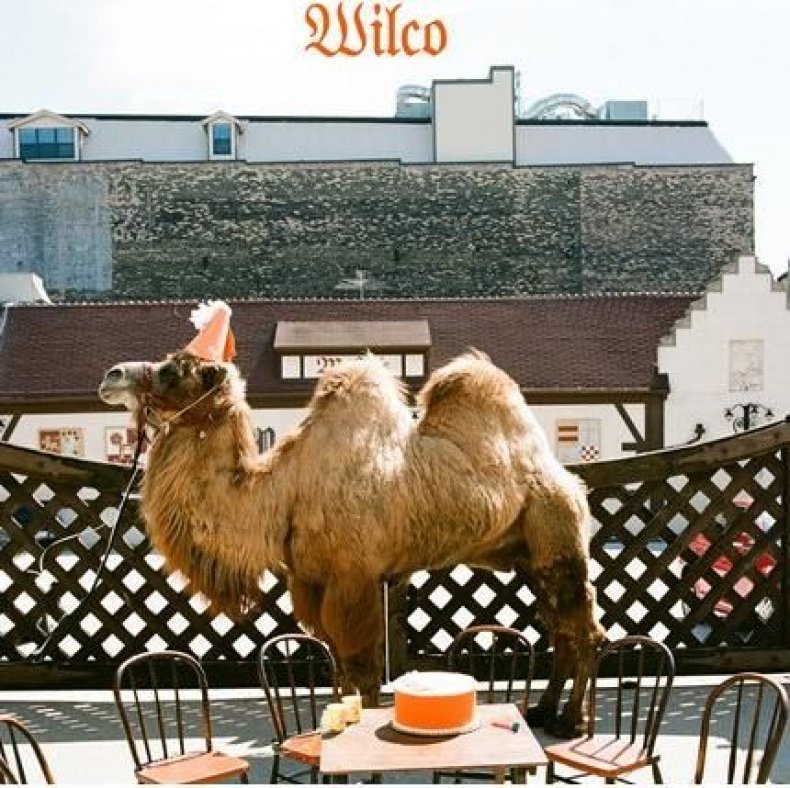 After following up Yankee Hotel Foxtrot with similarly conceptual albums A Ghost Is Born and Sky Blue Sky, Wilco (The Album) is a more easily accessible collection of songs reminiscent of the band's work in the '90s. It's upbeat. It's fun. There's even some twang in there. Songs like the Feist duet "You And I," "Sonny Feeling" and the title track call listeners to get up and dance—or at least smile un-wistfully—to Wilco for the first time since Summerteeth. On the other side of things, "Bull Black Nova" is a brilliantly dark noir stomper in the form of a murder confession. Wilco also features the band's best cover image to date, aside from the iconic Marina City towers in Chicago that grace the iconic cover of YHF. It's hard to argue with a party camel. —Ryan Bort
5. SKY BLUE SKY (2007)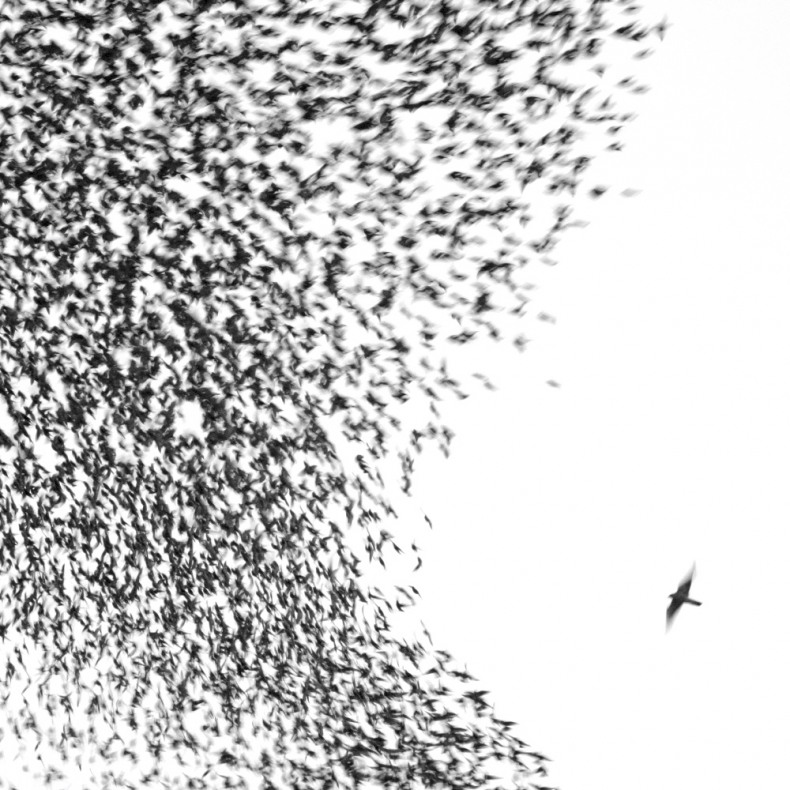 It's terribly uncool to like Sky Blue Sky. This is Jeff Tweedy's recovery record. It's full of songs about self-care (it's good) and household chores (they're bad because you're not coming home) and pleading for patience and taking musical cues from The Eagles. It's true: It's not a very rock-and-roll statement. It's just that the songs are so strong, the instrumental work often dazzling, the recovery well-earned. "Impossible Germany," with its dueling guitar theatrics, is a damn classic. So is "Hate It Here." Occasional dud aside ("Shake It Off" is frankly unfit to share a name with Taylor Swift's radio smash, "Leave Me Like You Find Me" is plain dull), Sky Blue Sky is a convincing return to normalcy after Wilco's most turbulent period. This is straightforwardness not as aesthetic decision but as a bid for survival. —Zach Schonfeld
4. A GHOST IS BORN (2004)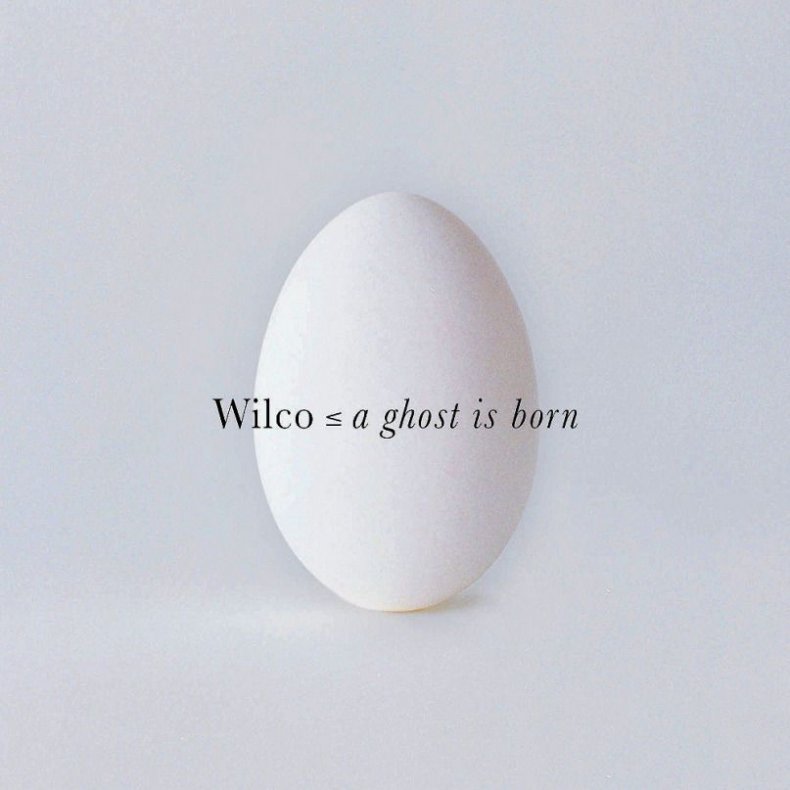 There is nothing quite like A Ghost Is Born in Wilco's discography. Ghost (even more than Yankee Hotel Foxtrot, which has been roundly embraced as a masterpiece) is the difficult album. There's a steady hum of dread and anxiety buzzing beneath these tracks. It rises to the surface on the Krautrock workout "Spiders (Kidsmoke)" and on "Less Than You Think," a lengthy ambient drone meant to simulate Jeff Tweedy's debilitating migraines. But "Less" aside, this isn't exactly Metal Machine Music; Tweedy's songwriting is generous and urgent, even—or especially—in the face of his personal battles with anxiety and depression. "Hummingbird" is perfect McCartney pop, "Handshake Drugs" is a cryptic snapshot of the singer's addiction to painkillers and "At Least That's What You Said"—a haunted murmur of a love song that erupts in a remarkable guitar tantrum—might just be Wilco's finest song ever. Wilco's art-rock period ended soon after A Ghost Is Born. Twelve years later, it remains one of the band's most puzzling and rewarding creations. —Zach Schonfeld
3. SUMMERTEETH (1999)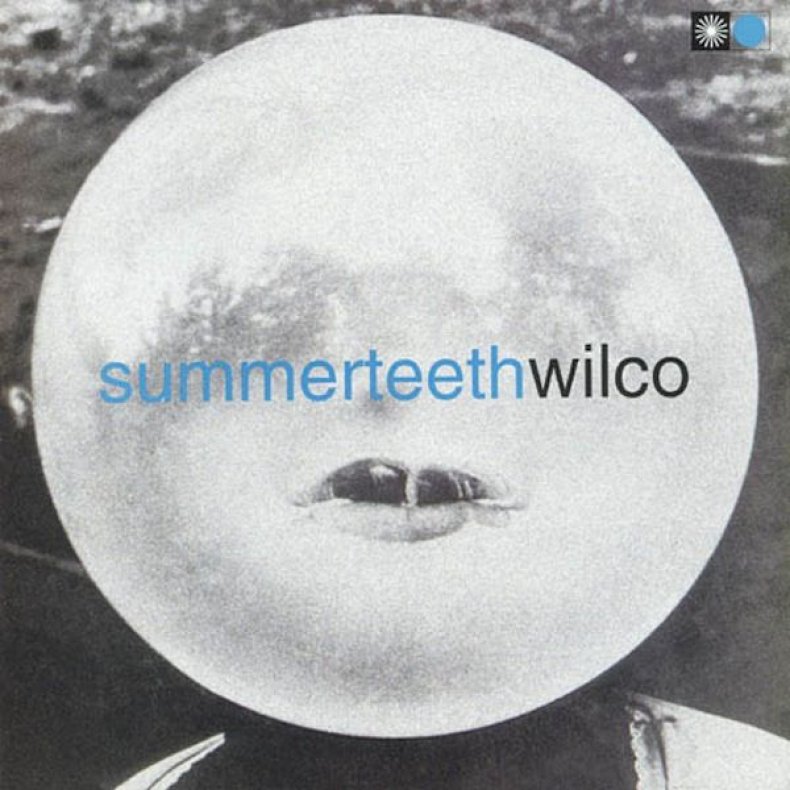 Despite a memorable handful of upbeat, borderline joyous songs—including a title track that literally features chirping birds—Summerteeth is pretty damn dark. Songs like "We're Just Friends," "How to Fight Loneliness" and the murder-dream classic "Via Chicago" are heartbreaking, and even tracks with a cheery sheen are low-key depressing when you get into the lyrics. Still, a thread of hope runs through even the most downtrodden passages, lending Summerteeth an emotional depth that pairs nicely with a newfound sonic complexity. It's the first album where Wilco really explores what's possible in the studio. Organs and guitars are held on equal measure. There are birdsounds, there are horns, there are pops and bells and clanks and other textural flourishes. It's a dazzling departure for a band whose sound had been predicated on alt-country twang. Plus, the songwriting is uniformly excellent, as evidenced by the fact that "Via Chicago" and "A Shot in the Arm" are still live favorites today. On Summerteeth, Wilco was becoming something else. —Ryan Bort
2. BEING THERE (1996)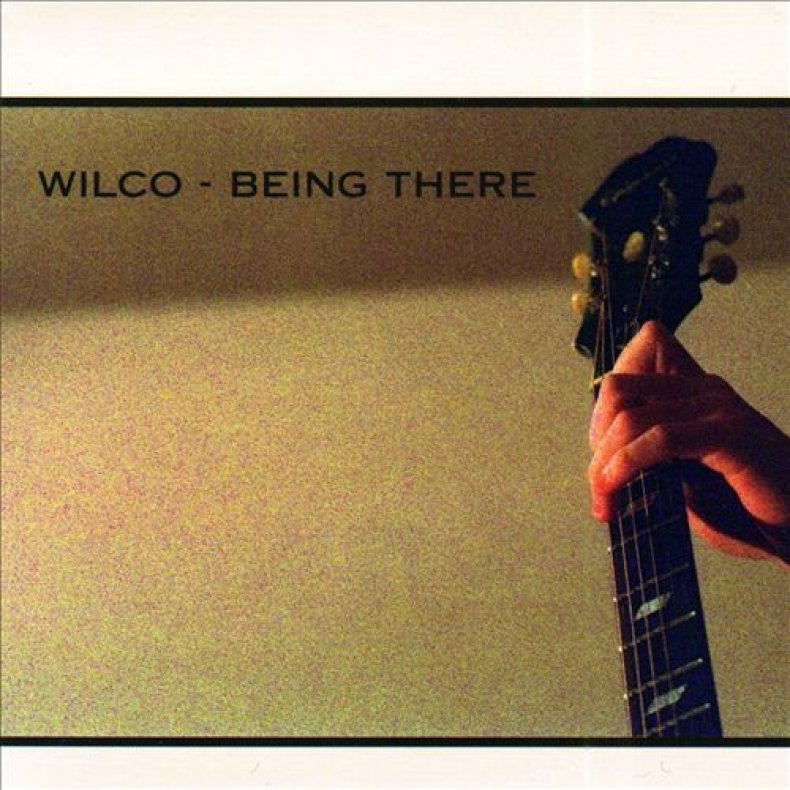 Being There is Wilco's glorious, sprawling, '70s-style double album. It's wonderful. There's no studio trickery, nor any static-noise collages. Just great songs—77 minutes' worth of them, spanning from strung-out folk ("Red-Eyed and Blue," "Misunderstood") to garage-rock swagger ("Outtasite") to hootenanny country ("Dreamer in My Dreams"). Though it's only Wilco's second record, Being There has an exhausted, worn feel to it that's drawn parallels to the Stones' Exile on Main Street. Jay Bennett's multi-instrumental mastery (organ, lap steel, keyboards, accordion) gives new depth to Wilco's sound, while Tweedy's songwriting borrows from the past while nodding towards the band's prosperous future. "I was maimed by rock and roll," he sings on one of Being There's best tracks, the wistful ballad "Sunken Treasure." And here's proof. —Zach Schonfeld
1. YANKEE HOTEL FOXTROT (2002)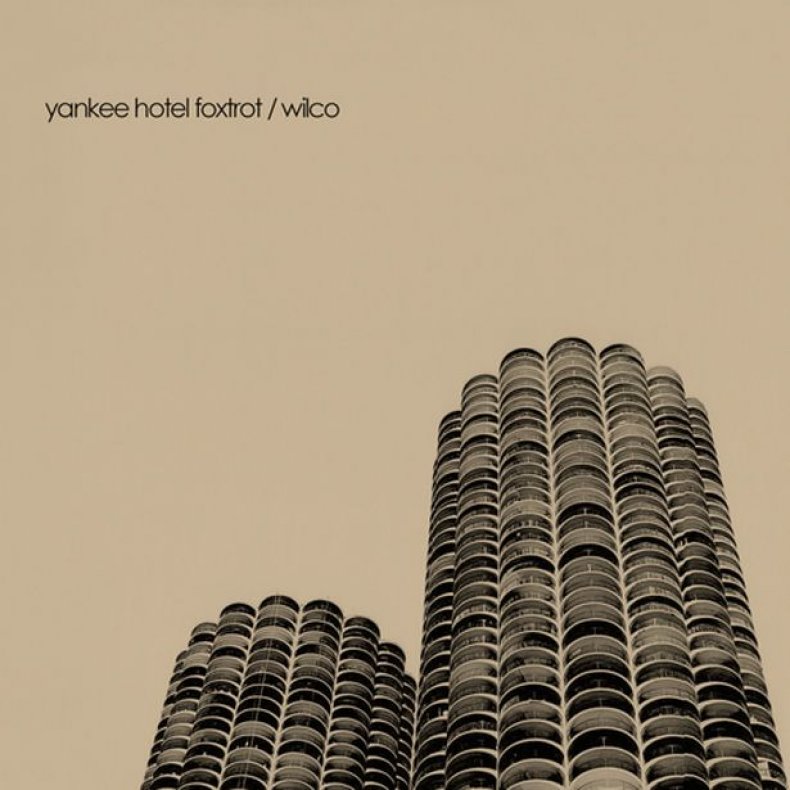 Here it is. The magnum opus. The undisputed number one. The album that made a tourist destination out of a pair of midcentury modern apartment buildings in downtown Chicago. Few bands have progressed as markedly from first to second to third to fourth album as Wilco. If A.M. was essentially an Uncle Tupelo album, Being There saw the band assert its own identity for the first time and Summerteeth was a step toward real pop artistry, then Yankee Hotel Foxtrot was the full realization of this artistry. It's the rare album that is a true album, an impenetrable whole greater than the sum of its parts, punctuated with bursts of radio noise and sound manipulation. Yankee Hotel Foxtrot was not even so much a Wilco album as it is its own separate state of mind, independent of everything, even the band that created it. So unified were its songs that it was hard to excise any of them in particular for radio play, which resulted in Warner Bros. refusing to release it in its completed form. (The album's original slated release date was September 11, 2001, which is a curious trick of history, considering prophetic classics "Jesus, Etc" and "Ashes of American Flags" are frequently assumed to be about the 9/11 attacks.) Wilco then streamed the whole thing for free on their website, a far more revolutionary act in 2002 than it would be today. Eventually they signed with Nonesuch, which gave it a proper release, which is good, because if any album deserves to be owned in the physical form, it's Wilco's 2002 masterpiece. —Ryan Bort
Honorable mention: It's not a studio album, so we're not ranking it, but Kicking Television: Live in Chicago makes a remarkably strong case for Wilco as best live act of the mid-2000s.