Wild Boars Are Taking Over Japan as Population Ages, Disappears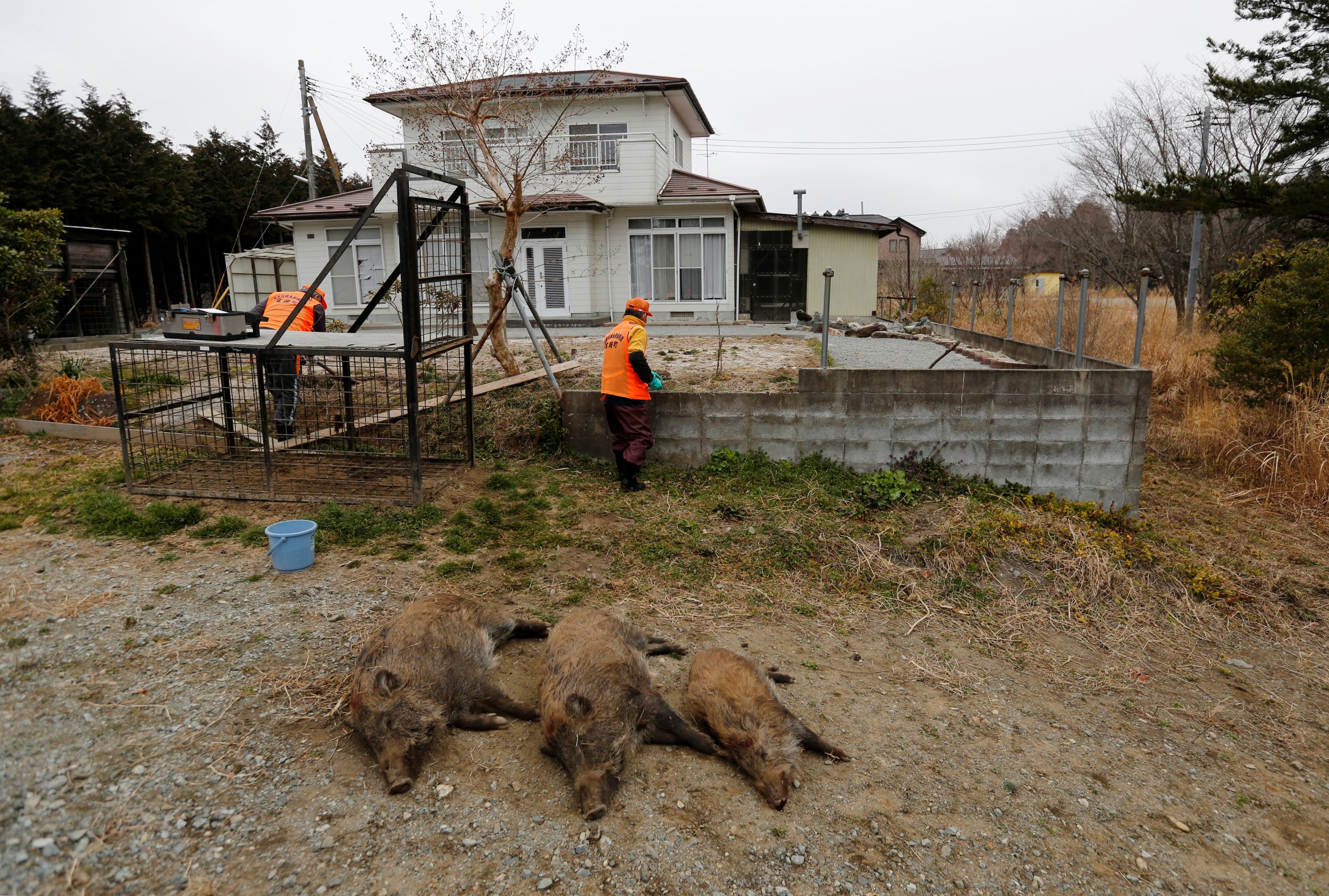 As people slowly leave some Japanese towns and cities, wild boars are coming in to replace them.
As the country's aging population gradually dies, wild boars are filling the void, lured by rice paddies without human supervision and the hospitable landscape—where they find plenty of shelter and not enough people to deter them from coming. What used to be a problem just in southern Japan, with boar sightings and occasional attacks on humans, has blossomed into an issue for the entire country, according to a report in The Washington Post.
Japan's population has grown older in recent years: Estimates from the United Nations Population Division indicate that about 35 percent of the country was least 65 years old in 2017. And the agency projects that the problem will only get worse, and seniors will make up roughly half the country by 2050.
This goes against the worldwide pattern, in which people younger than 65 make up the large majority of the population, both now and in projected numbers for 2050.
Wild boars, also known as Eurasian wild pigs, have moved in to supplant the shrinking population. In the Iwate Prefecture, authorities caught 94 boars last year, The Washington Post reported. That's up from just two caught in 2011.
On top of aging, Japan's northern stretches have also faced depopulation linked to the Fukushima nuclear plant meltdown and the tsunami that destroyed coastal areas—both events related to a devastating earthquake in 2011, as The Washington Post points out.
All of this, plus warmer temperatures and less snow, make the conditions right for wild boars.
"Because of depopulation, there are more and more abandoned fields and rice paddies," a Tokyo University wildlife management professor, Koichi Kaji, told the publication. "They're perfect places for wild boars to hide and feed."
The authorities want farmers to get licenses for guns and traps to help reduce the animal population, but many are too old to help in that defense.
Some people are getting creative, including designing a robotic but realistic-looking wolf known as the Super Monster Wolf that is meant to scare off the boars.