Wild Boars Rampaging in Singapore and Their Numbers Are Growing
A bus interchange in central Singapore was overwhelmed by surprise visitors late Wednesday night as an eyewitness captured the scene of some 20 wild boars loitering outside the National Transport Workers' Union canteen.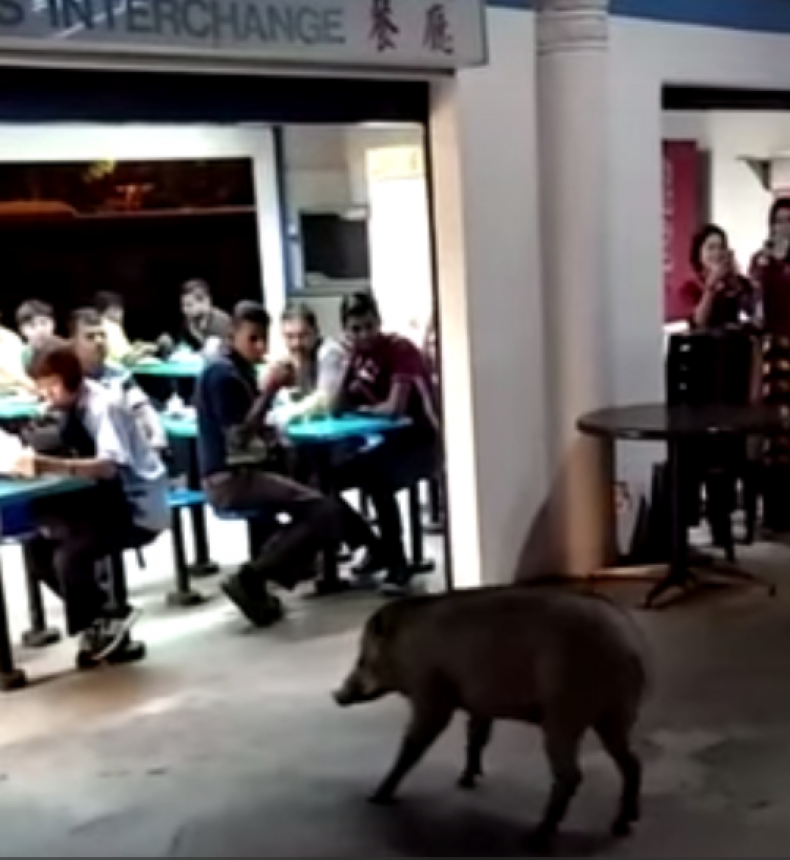 It wasn't clear where they had come from, or what they were doing at the bus station in the dark. The Straits Times, a newspaper covering affairs along the Straits peninsula, reported that a worker at the canteen said they often showed up two or three times a week.
The boars were not aggressive, but actively followed a man pushing a shopping trolley, while others nipped each other. Agri-Food and Veterinary Authority (AVA) said it received 140 items of feedback about wild boars last year, and they advised residents to stay away from the animals and not to take pictures using flash-photography as it could aggravate them. The AVA said it had noticed an increase in wild boar sightings across the city, from from 80 in 2015 and 30 in 2014.
The animals live on the edge of forests, but may enter the city if food supplies become scarce. The boars can grow up to 100kg (220 pounds), feed mainly on seeds, tubers and young plants, not humans.
The Straits Times has published an article advising residents how to stay safe if they see one, warning that boars can be "unpredictable."
Singapore has had plenty of wild boar activity across the city. In April 2017, a wild boar weighing 100kg was hit by a car and killed in the city, while last June, a boy was injured after being chased by a wild boar across Edgefield Plains in Punggol, a region of the city state.
The AVA are monitoring the 'wild boar situation' closely in the city.