Is 'Wild Wild Country' Real? True Story About 'Sex Cult' in Oregon
Netflix's new true crime series Wild Wild Country is so outrageous that many viewers questioned its authenticity. The story of Indian guru Bhagwan Shree Rajneesh and the thousands of red-wearing followers he attracted is true. Bhagwan, later known as Osho, and his supporters moved from Prune, India, to Antelope, Oregon, which was a few dozen people away of being a ghost town, in 1981.
Warning: There are spoilers below.
Bhagwan and his "sannyasins," which is the Sanskrit word for disciples, wanted to build a utopian city big enough for thousands of people. They also wanted to take over the Antelope government—and they did. Their message of peace and free love was ultimately spoiled as Bhagwan and his top apostles grappled over power.
One of the most riveting figures of the documentary is Ma Anand Sheela. She served as Bhagwan's secretary and spoke for him after he took a vow of silence. She helped the 64,000-acre ranch in Antelope turn into a city, complete with restaurants, banks, stores, its own water supply, hotel and landing strip for an airplane. Sheela became obsessed with power, and was accused of attempted murder, wiretapping, poising hundreds of people and many more crimes. It's unclear, however, if she were acting on her own accord or under the orders of her guru?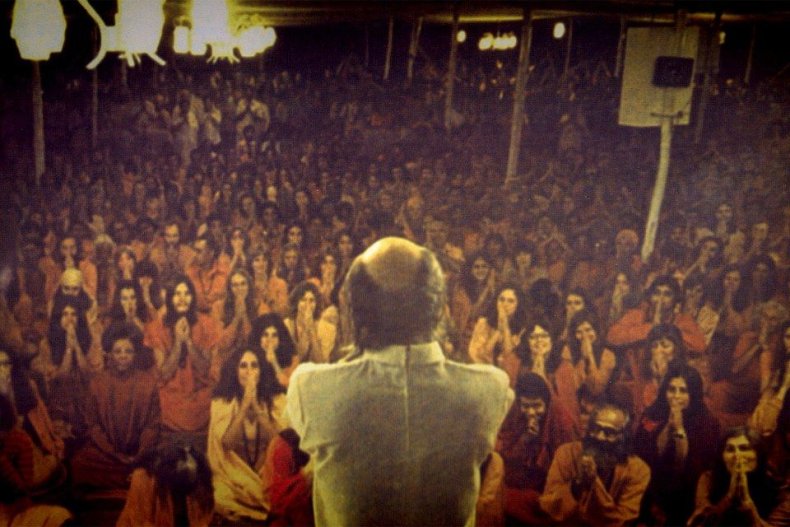 "That's a real challenging piece of Wild Wild Country," director Chapman Way told Vanity Fair April 3. Sheela plead guilty in 1984 to conspiracy, attempted murder and other charges for poisoning 750 Oregonians with Salmonella. She served 29 months of her 20-year prison sentence.
Satya Franklin was one of those who were poisoned by Sheela. She claimed the assault happened in Prune, India, before the sannyasins moved to Oregon, after she complained about having a sore neck.
"The next thing I knew, I was in permanent traction in the most archaic traction machine. It looked like a torture instrument from the 1400s," Franklin, who used to be a follower of Bhagwan, told Newsweek for a previous story. "My neck got worse and I was fed medication."
"I was poisoned, which I didn't know until many years later. I don't know what the poison was. And I was very ill and was fed enormous amounts of tranquilizers and hallucinogens and became addicted. Finally my weight went to 79lbs and I was sent back to the States."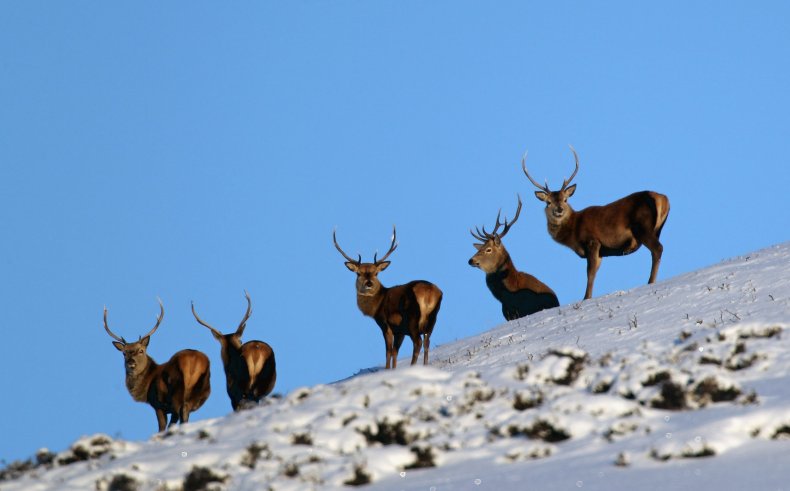 While the documentary arguably leaves people with just as many questions as answers, like whether the story about blending up diseased beavers and chucking them into the water system was true, Wild Wild Country has turned out to be a conversation starter for viewers since it debuted last month.
"It's been fascinating to hear conservatives say, 'I'm not sure about how I feel about the Second Amendment with this group arming up. This is kind of scary,'" Chapman said. "And it's interesting to hear Christians talk about freedom of religion and what the Constitution means to them for their freedom."
Wild Wild Country is currently streaming on Netftlix.