Wild Horses Rounded up in California Could Wind Up in Slaughterhouse, Say Campaigners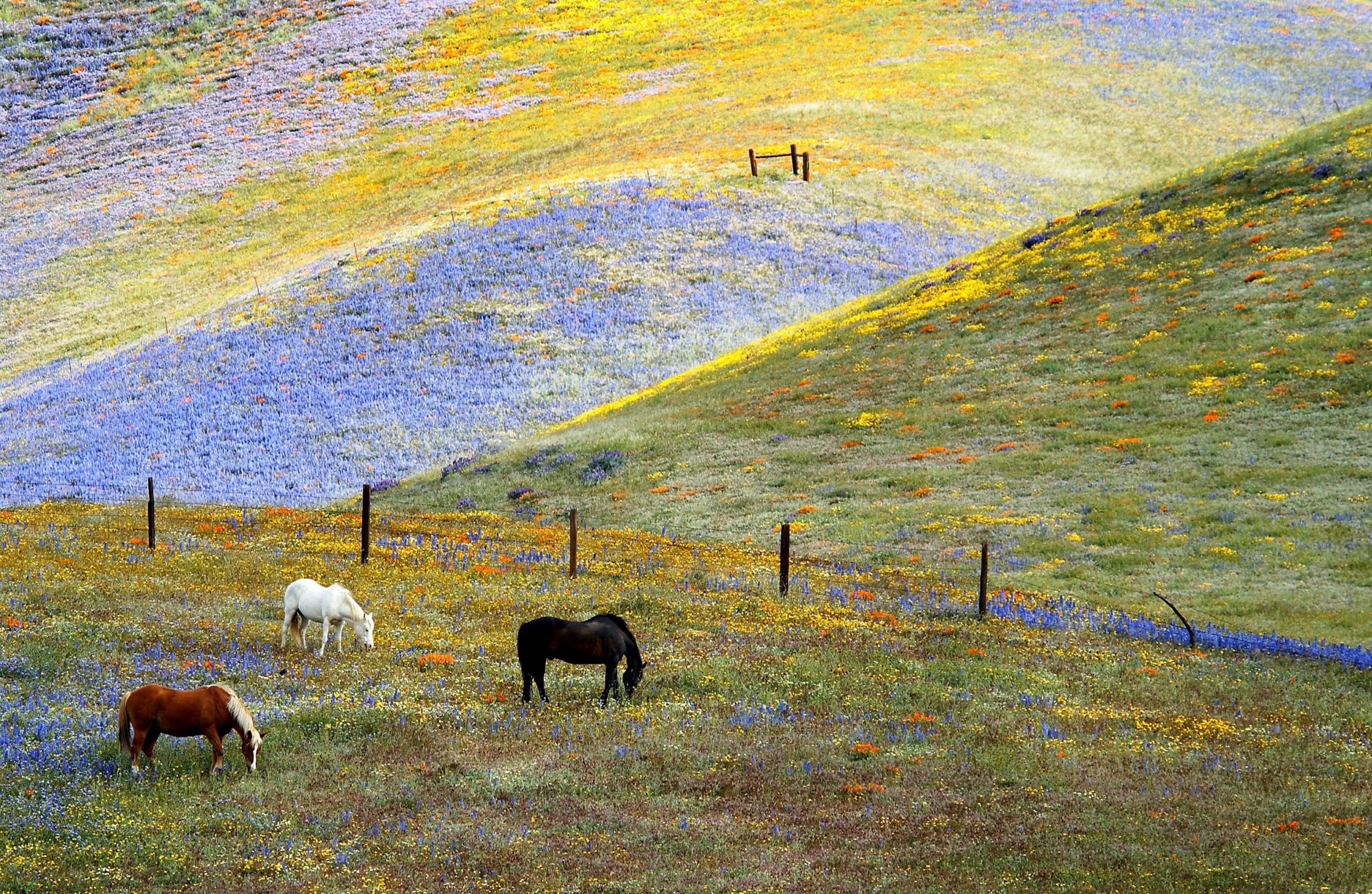 Hundreds of wild horses being rounded up by the U.S. Forest Service in northern California this month could end up in slaughterhouses, according to animal rights activists.
According to a 2013 management plan, the Modoc Plateau's 4,000 wild horses are causing significant damage to the ecosystem, with the area only capable of sustaining 400 of the animals.
The animals are decimating their food supply in the designated wild horse territory, leaving the survival of the herds in question as well as the endangering the survival of the native pronghorn, mule deer and other wildlife.
"We put a lot of work into looking into the damage, and when you have far too many animals than the land can carry, it results in the native plants being eliminated and [non-native] plants coming into the preserved area. That's a significant change in the ecosystem," Laurence Crabtree, the acting forest supervisor for the Modac National Forest, told ABC News.
"The horses coming into the corrals [that we're rounding up] are not in great shape. They're showing signs of not enough food for them."
On Wednesday, the U.S. Forest Service began rounding up 1,000 of the animals. The service then plans to put animals under 10 years old up for adoption, while those older than 10 will be put up for adoption or sale.
For a period of 30 days, the older animals cannot be sold to buyers who intend to slaughter them. After that, the animals will be sold for $1 each "without limitation," meaning they could wind up in slaughterhouses in Mexico or Canada.
There are no slaughterhouses for horses in the U.S., but according to the American Wild Horse Campaign the animals could be bought by a middle man—a "kill buyer"—and then transported to the countries, where consumption of horse meat is legal.
"We would love to adopt all these horses out," Amanda McAdams, the Forest Supervisor for the region, told The Intercept. "These are really pretty marketable horses — strong and sturdy." But, she continued, "as a last resort, we're considering selling horses without limitations."
McAdams told the outlet that selling off the animals without limitations would enable it to manage its budget "in a fiscally responsible way," as it would otherwise have to spend significant sums caring for animals which could not be adopted.
"Selling without limitations keeps us from putting them in long-term storage where we'll be paying for them for the rest of their lives."
California Senator Diane Feinstein is among those who have called for the sale to be halted, writing to the director of the U.S. Forest Service for answers about the fate of the animals.
"Can the Forest Service certify that no horses that are sold will be transferred to third-party buyers who may end up slaughtering animals for commercial use?" Feinstein asked in the letter.