More Than 100 Wild Horses Dead Amid Southwest Drought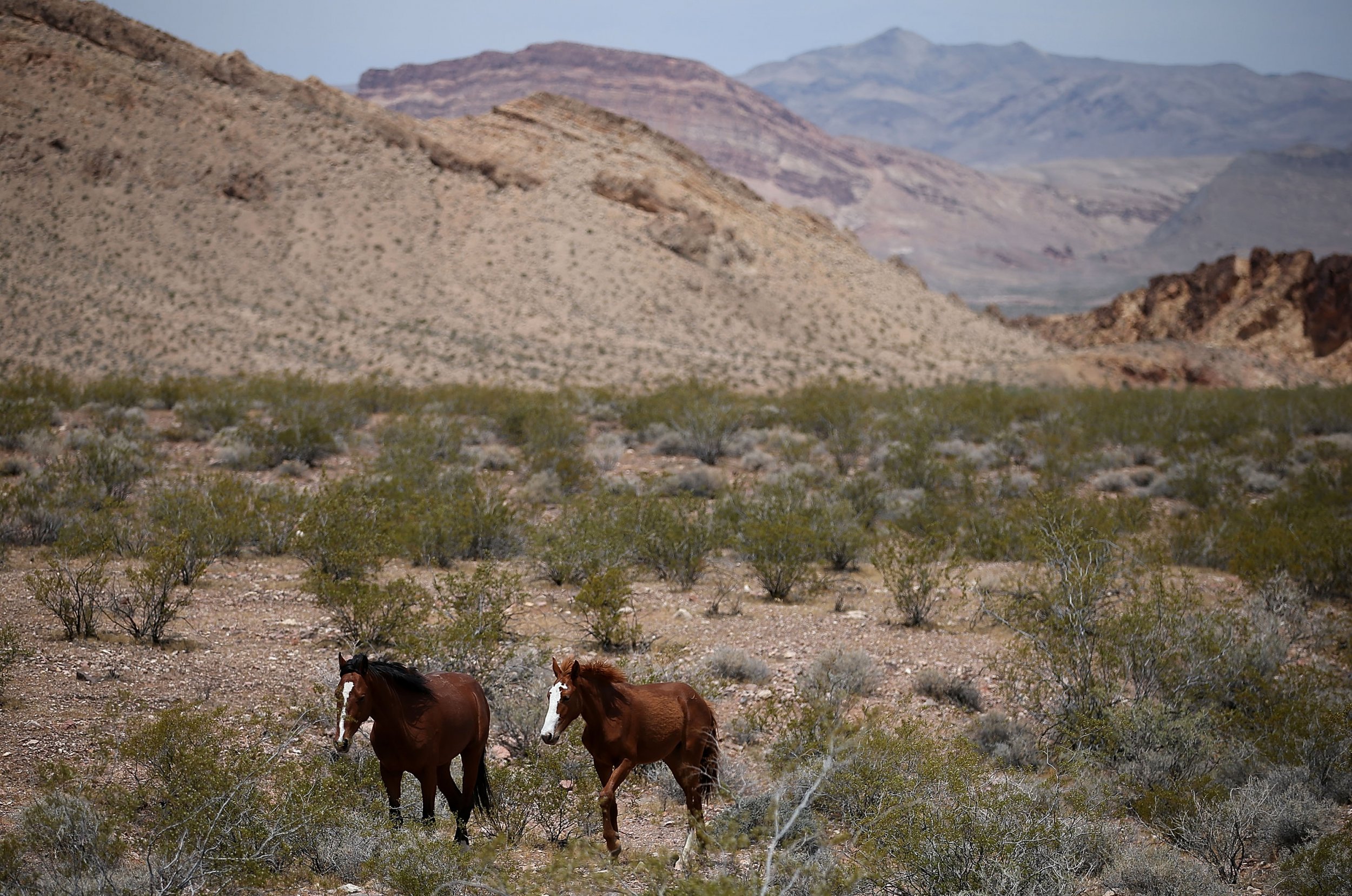 More than 100 wild horses were discovered dead in Arizona due to worsening drought conditions in America's Southwest region, officials said this week.
The animals were found by a pond near Grey Mountain—an unincorporated community in Coconino County, Arizona. The 111 dead horses typically consumed the pond's water, but drier conditions made water scarce.
"Due to drought conditions, they became stuck in the mud and were too weak from thirst to climb out," Russell Begaye, president of the Navajo Nation tribe, said Tuesday via Twitter. "This is the beginning. The Navajo Nation has over 70,000 feral horses."
The horses were enclosed by cracked earth and dust, with only a strip of water in sight, The Associated Press reported Saturday. Their flesh was exposed, and the dead horses entering various stages of decomposition. The situation isn't anticipated to recuperate, however.
Since there is a scarcity of water and food, tribal officials suspect that the drought conditions have affected the populations of other animals residing in the region as well. As a result, they're aiming to determine a tactic to best manage this mass death.
"One of the things we do is we picture the worst-case scenario when we got out there," said Harlan Cleveland of the tribe's Department of Emergency Management, according to The Associated Press. "I did smell the decomposition and the bodies starting to smell, the carcasses. But I didn't realize until I looked down from the berm and saw all those horses down there."
Wild horses qualify as an endangered species. In addition to Alaska, the animal resides in states such as California, Montana, Nevada and New Mexico, according to the U.S. Department of the Interior's Bureau of Land Management. Aside from this, the Southwest is prone to experiencing long periods of dry conditions. According to the University of Arizona research, such conditions have sparked "mega" droughts that occurred for roughly 50 years.