Wild Sex Parties Are Too Noisy for This Upscale Colorado Community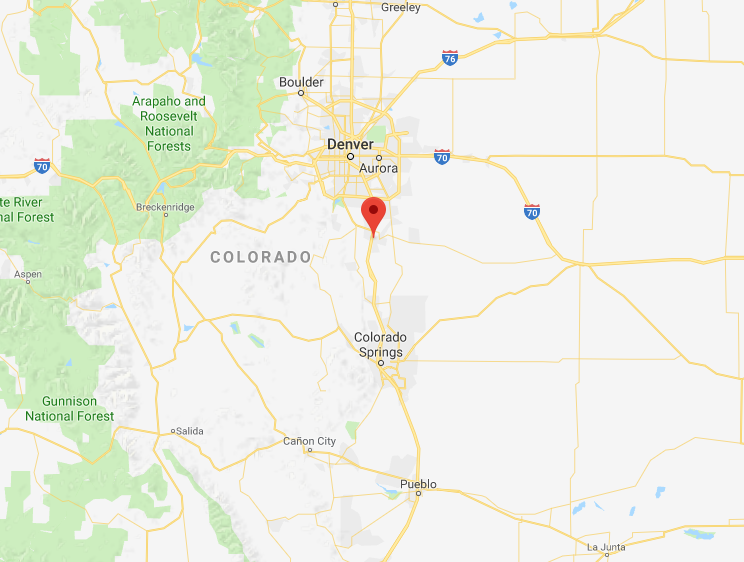 The peace and quiet of an elite Colorado neighborhood has been broken by large sex parties being held at the heart of the community.
The so-called "Thunderstorm Play Palace" in Castle Rock, around 20 miles south of Denver, has become the venue for wild orgies to which as many as 400 people have been invited, local news station Fox 31 Denver said.
Residents are concerned their children will be exposed to inappropriate sights and sounds, particularly the noises coming from the house during the events. They also complain that the orgies are creating parking problems.
One neighbor, who did not want to give her name, told Fox 31 Denver she had received a copy of a "repulsive" party invitation from the anonymous host. Four hundred people had been invited to attend, and 87, including 35 couples, had already agreed to come.
The parties are hosted at a 7,500-square-foot house, with food and alcohol provided. The considerate host seemed to be catering for all tastes, even providing a vegetarian menu and chocolate fountain.
The invitation also advised all guests to bring their own condoms and show respect for the furniture. The house boasts six bathrooms, one "large open playroom," several dedicated private areas and "four large areas for mingling." Guests give donations as they arrive—$70 for couples and single men and $20 for women.
According to neighbors, a varied crowd attended. "Some of are so old that they struggled walking up the stairs," one said, another noting that many of those seen leaving the party palace were drunk.
Around 55,000 people live in Castle Rock, which sites between Denver and Colorado Springs. The median household income is $93,000 and, according to Zillow, the median home value in Castle rock is just under $470,000.
Fox 31 spoke to the orgy organizer, who wished to remain anonymous. A father and husband, he complained he is being harassed by neighbors, who have been blocking his driveway with trash cans and vandalizing his car.
The man said he had taken steps to ensure that what went on in his sprawling home stayed private. "There are no open areas you can see outside to have the children or anyone see what they don't want to see," he said. Sound-proofing has also been installed, with particular attention paid to the basement windows, the man explained.
Nonetheless, residents complain they can still hear the parties in full swing. "You can hear people doing what they're doing," one said.
Read More...Flight Attendant Orgy Denied By Airline Despite Being Caught On Camera
The local police department said it was investigating the reports, but noted that no laws were being broken. As the host was only taking donations for entry and the parties are happening within his private home, angry residents have no legal recourse.
One woman who regularly attends the parties told Fox 31, "It's just like going to a regular barbeque. We're coming in, hanging out, meeting new friends and talking and that's really about it. It builds up and do people have sex? Yes. And that's okay."
Jen Malmon said members of the so-called "Lifestyle Community" keep their activities as private as possible, and that tens of thousands of people in the Denver area participate.
Most of those attending are married couples in their 40s and 50s, she said. While she acknowledged that some people might be concerned about the events spilling out into public view, Malmon was adamant that the group was doing nothing wrong.
"Do you get to see naked people and do you get to have live porn around you? Yes…It's awesome."