Dutch-far-right Leader Geert Wilders Tweets, Then Deletes Photo with Senator Lindsey Graham
A tweeted image of South Carolina Senator Lindsey Graham smiling with far-right Dutch politician Geert Wilders was deleted soon after it appeared on social media.
Wilders, leader of the Party for Freedom (Partij voor de Vrijheid or PVV) in the Netherlands, posted the image of the pair at the annual security conference, the Ambrosetti Forum, in Italy's Lake Como on Saturday.
Along with the image of Wilders and Graham were the words: "Great to meet with U.S. Senator @LindseyGrahamSC."
However, it is not known why the tweet was deleted soon after, according to The Washington Post, although a screen grab of the encounter between the politicians was widely circulated. Newsweek has contacted Wilders for comment.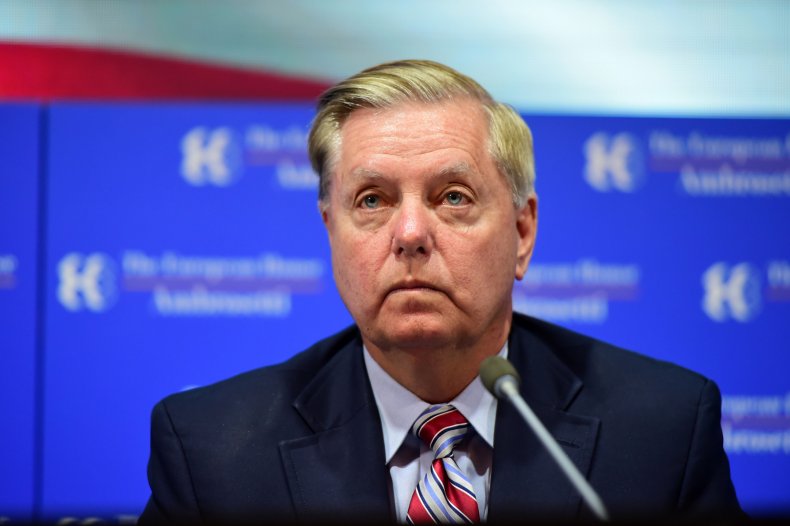 Wilders, 53, has been dubbed "the Dutch Trump" for his use of social media, views of immigrants, and his peroxide blonde bouffant hairstyle.
He is renowned for his controversial views on Islam, having called for a ban on Muslims immigrating to the Netherlands, and he has been accused of inciting hatred and discrimination against religious groups.
He once compared the Quran to Adolf Hitler's autobiography, "Mein Kampf," called Moroccans "scum" and was convicted last year of inciting discrimination against them, according to NBC.
The Post reported that during his presentation on Saturday, Wilders predicted the comeback of nationalist parties such as his, saying. "I believe there is a lot of support among the people, especially on the issue of immigration."
Newsweek has contacted Senator Graham's office for comment. Meanwhile, his spokesman Kevin Bishop, told the Post he had "no idea why Mr. Wilders removed the photo from Twitter."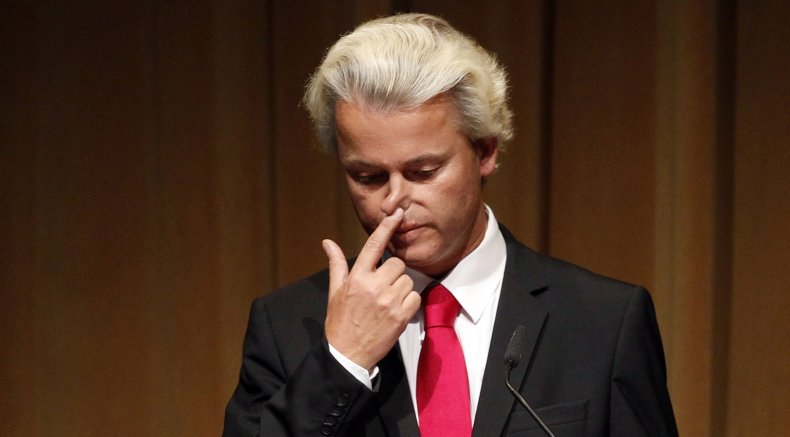 "Mr. Wilders took a photo with Sen. Graham as did many others at the conference," Bishop added.
The paper reported that the pair were not expected to appear together on any panels at the event.
The Post pointed out that Graham had attended the event in 2017 with Sen. John McCain (R-Ariz.), just after his close friend had been diagnosed with brain cancer.
Then, McCain criticized white nationalists who had marched in Charlottesville and praised those who helped with hurricane relief along the Gulf of Mexico.
Graham worked with McCain on immigration legislation in 2013 to ease citizenship for millions of undocumented immigrants.
Graham, the Senate judiciary committee chairman, is a key ally of President Donald Trump. Last month, he praised the president's trade war with China, telling Fox News: "God bless Donald Trump for finally doing something about China.
"Let me tell you about South Carolina. We've got his back here when it comes to fighting back against China."