Devastating France Fires Force Evacuation of Thousands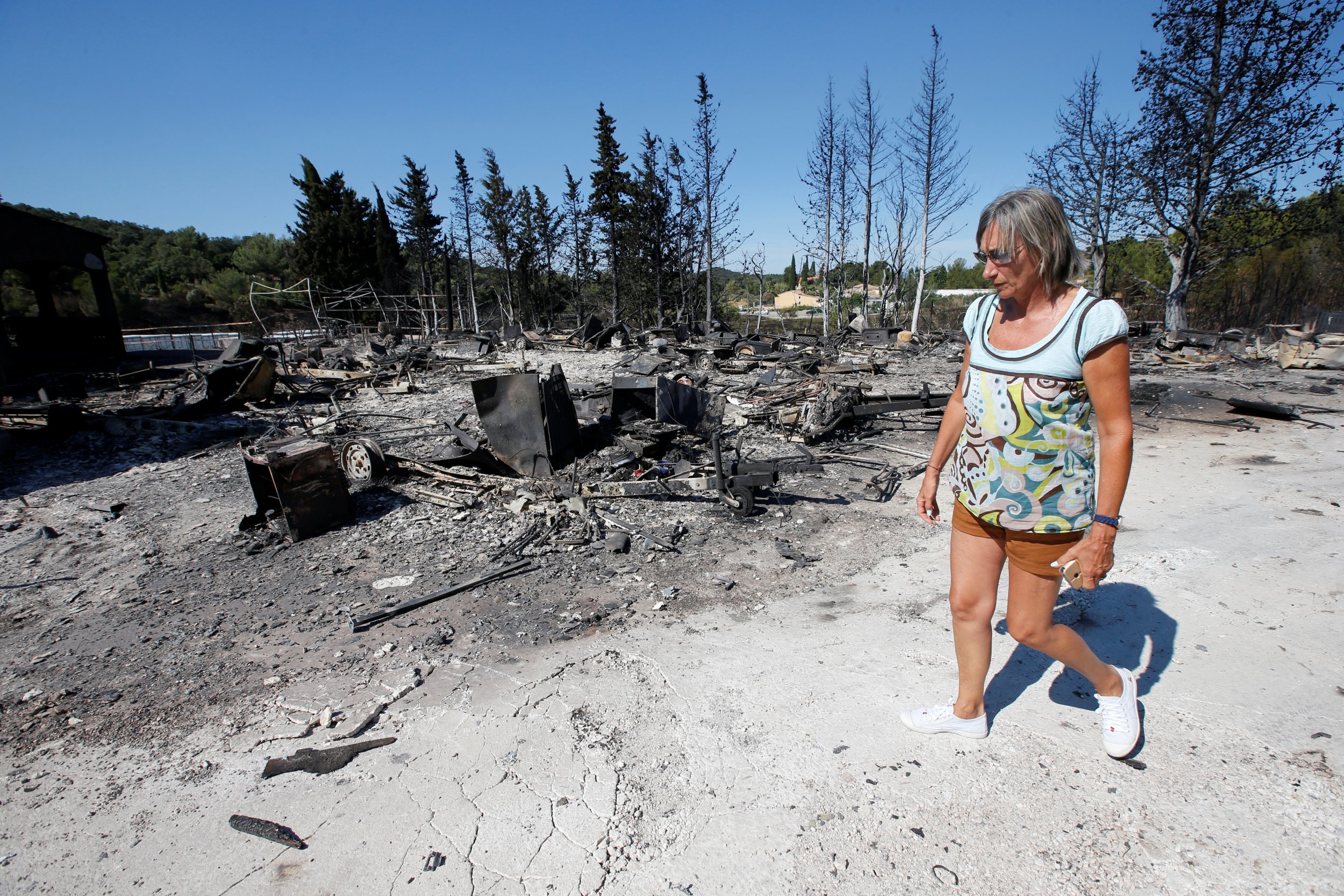 Ten thousand people have been evacuated in the wake of a wildfire that is still raging in France's Côte d'Azur—the tourist-filled Southeastern coastal region also known as the French Riviera.
The blaze broke out Tuesday night, following several similar incidents that have seared the forested hills between the cities of Marseille and Nice in recent days, Reuters reported. Fires have devastated thousands of hectares of land since the start of the week.
The 10,000 evacuees, 3,000 campers among them, were ushered out of an area near the resort of Saint-Tropez as fast-moving flames swept the hills of La Lodes les Manures, the Lavabo and Bromes.
The area is known as a playground of the wealthy and famous, and among those caught up in the evacuation was the film star Joan Collins, who abandoned her home to escape the flames.
More than 4,000 emergency workers arrived at the scene to tackle the inferno, according to The Daily Telegraph, using helicopters and planes to empty tons of water over the dry, windswept hills. Around 20 of the workers were injured tackling the fire.
"A fast-spreading fire broke out at 22:50 (2050 GMT), burning up about 800 hectares of land," a release from the local government prefect's office said.
Fires are common in the area in the summertime and can be started by nothing more than a dropped cigarette butt. This year especially hot and dry conditions have made the problem worse than normal.
Tuesday's disaster was unusually large with a warning from the prefect's office that high winds meant similar incidents could likely follow.
But with no deaths yet reported, the fires remain less serious than a series of blazes that swept the center of Portugal in June. There, the flames raged for almost a week, killing more than 60 people and injuring more than 250.