Los Angeles Wildfire: What Will Happen To City's Large Homeless Population?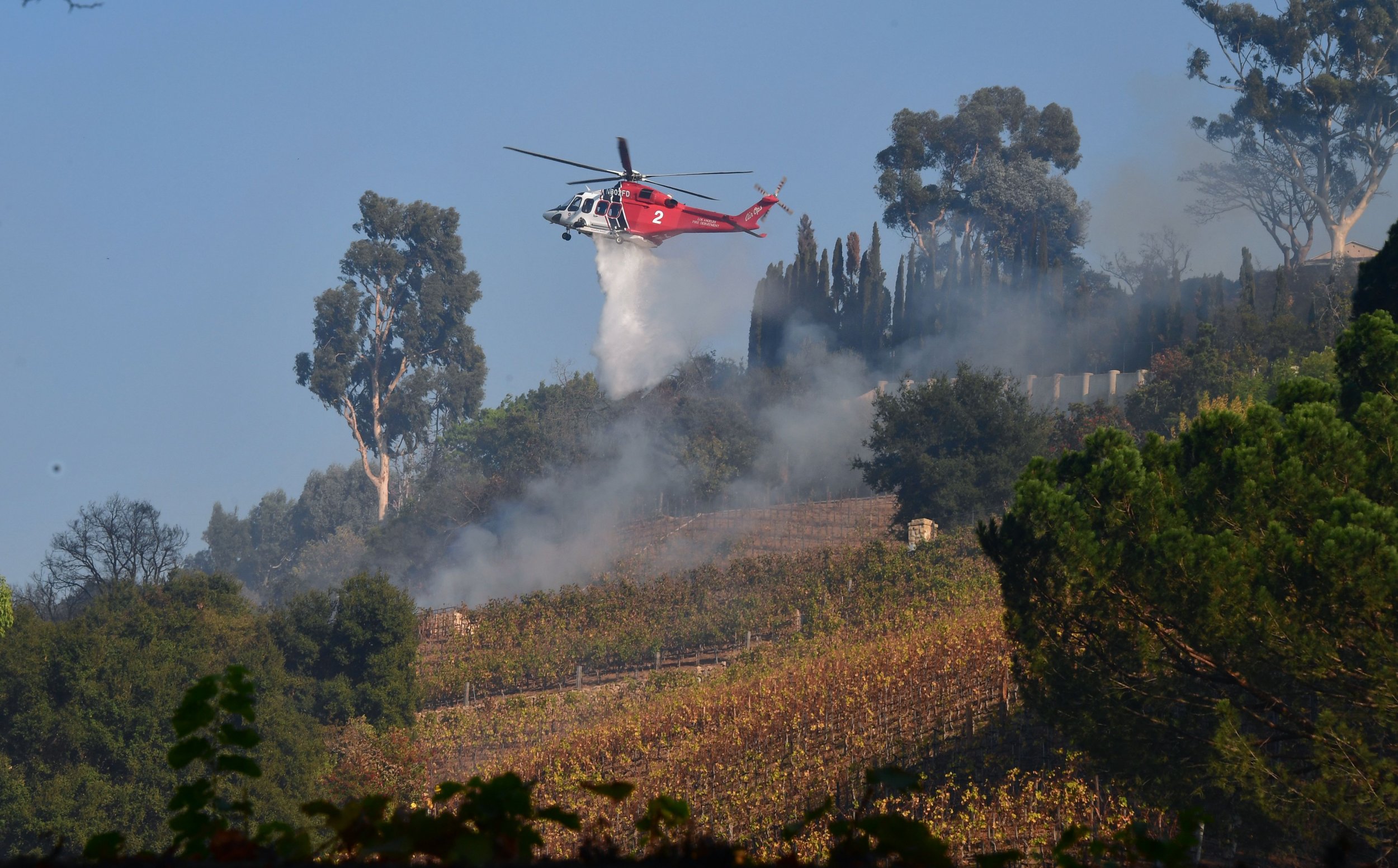 As California wildfires are rapidly closing in on Los Angeles, volunteers and organizations have mobilized to help one of the most vulnerable populations in the city: the homeless.
"I hope and pray we keep these fires under control," said Colleen Murphy, coordinator of outreach at the Los Angeles Homeless Services Authorities, an independent, joint powers entity created by the City Council, Los Angeles Mayor and the Los Angeles County Board of Supervisors in 1993. "We have a lot of people who are precariously housed so we hope for the best. Right now we're focused on our homeless brothers and sisters," Murphy told Newsweek.
In fact, the city has one of the country's largest homeless population due to soaring housing costs. A federal report released Wednesday found that Los Angeles County has roughly 55,000 homeless people—up by more than 13,000 just one year ago. Four out of five homeless persons do not live in shelters, according to CBS News.
The ferocious fires that broke out in southern California have consumed more than 300 homes, business and other facilities, according to the New York Times. The blaze could potentially exacerbate an already existing homelessness crisis, as it has occurred in Northern California. The wildfires that raged that area two months ago destroyed 3,000 homes and thousands of businesses, while price gouging has ignited a second wave of homelessness.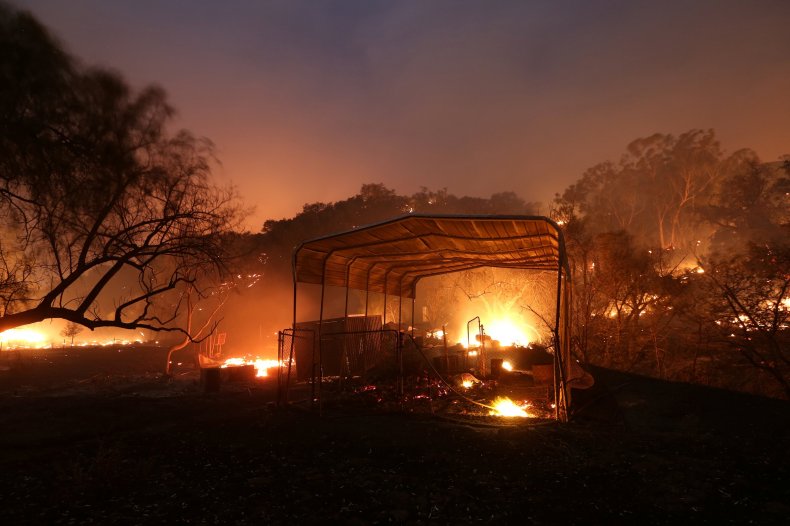 Faced with a daunting challenge, Murphy said that her organization has reached coordinators across eight regions in the Los Angeles area. "A number of our shelters are close to the evacuation zone, so we might have a problem there," she said. "We are working with the Red Cross in case we get an overflow of homeless and take them to [available] shelters. If [homeless individuals] don't want to be in the shelter, we still want to help them out because air quality is bad."
Los Angeles Homeless Services Authorities currently has two winter shelters operating in Pacoima and Santa Clarita. Meanwhile, the Red Cross Los Angeles Chapter also opened two evacuation centers there and one in Sylmar, one of the most affected neighborhoods by the so-called Creek Fire.
"Right now we're focused on helping those who have been affected by the fires," Jon Myers, regional director of communications for the Red Cross Los Angeles Region, told Newsweek, adding that the organization provides service to everyone, whether they're homeless or not. "We provide food and essentials that they need."
Myers said that the Red Cross is ready to open more shelters in case the wildfires create a catastrophic scenario. "We have hundreds of agreements with other places such as the Staples Center in Downtown L.A. or a recreation center that could get up to 300 people, such as the one in Sylmar," he added. "We always find room and will never turn people away."
The city has made strides to deal with homelessness. Last June, the Los Angeles County Board of Supervisors approved Measure H, a plan whose objective is to "generate an estimated $355 million annually for services" to cope with this issue, according to Los Angeles Homeless Initiative.