Wildlife Photographer of the Year: 14 Stunning Highly Commended Images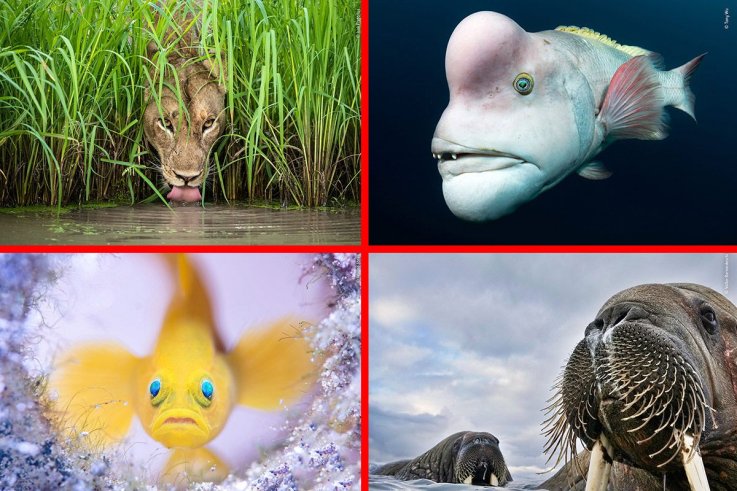 A magnificent lioness, an amorous fish and a curious Chernobyl fox are just three of the phenomenal images from the 54th annual Wildlife Photographer of the Year competition.
The world renowned exhibition opens on October 19 at the Natural History Museum in London, which runs the annual competition.
This year's competition attracted over 45,000 entries from professionals and amateurs across 95 countries. The competition showcases the world's best nature photography and photojournalism. The overall winners will be announced on October 16 at an awards ceremony in the Natural History Museum's iconic Hintze Hall. Winning images are selected for their creativity, originality and technical excellence.
Ian Owens, Director of Science at the Natural History Museum and member of the judging panel, said: "We were captivated by the outstanding quality of the images entered into this year's competition, which spoke volumes to us about the passion for nature shared by talented photographers across the world. I look forward to seeing the winning selection on beautiful lightbox displays in the exhibition. I'm sure the images will surprise and inspire our visitors, and raise awareness for threatened species and ecosystems."
After the flagship exhibition opening at the Natural History Museum, the images will embark on a tour of the UK and across the world, bringing the beauty and fragility of the natural world to millions beyond London.
Ahead of the results, Newsweek presents 14 superb images that were highly commended by the contest judges.