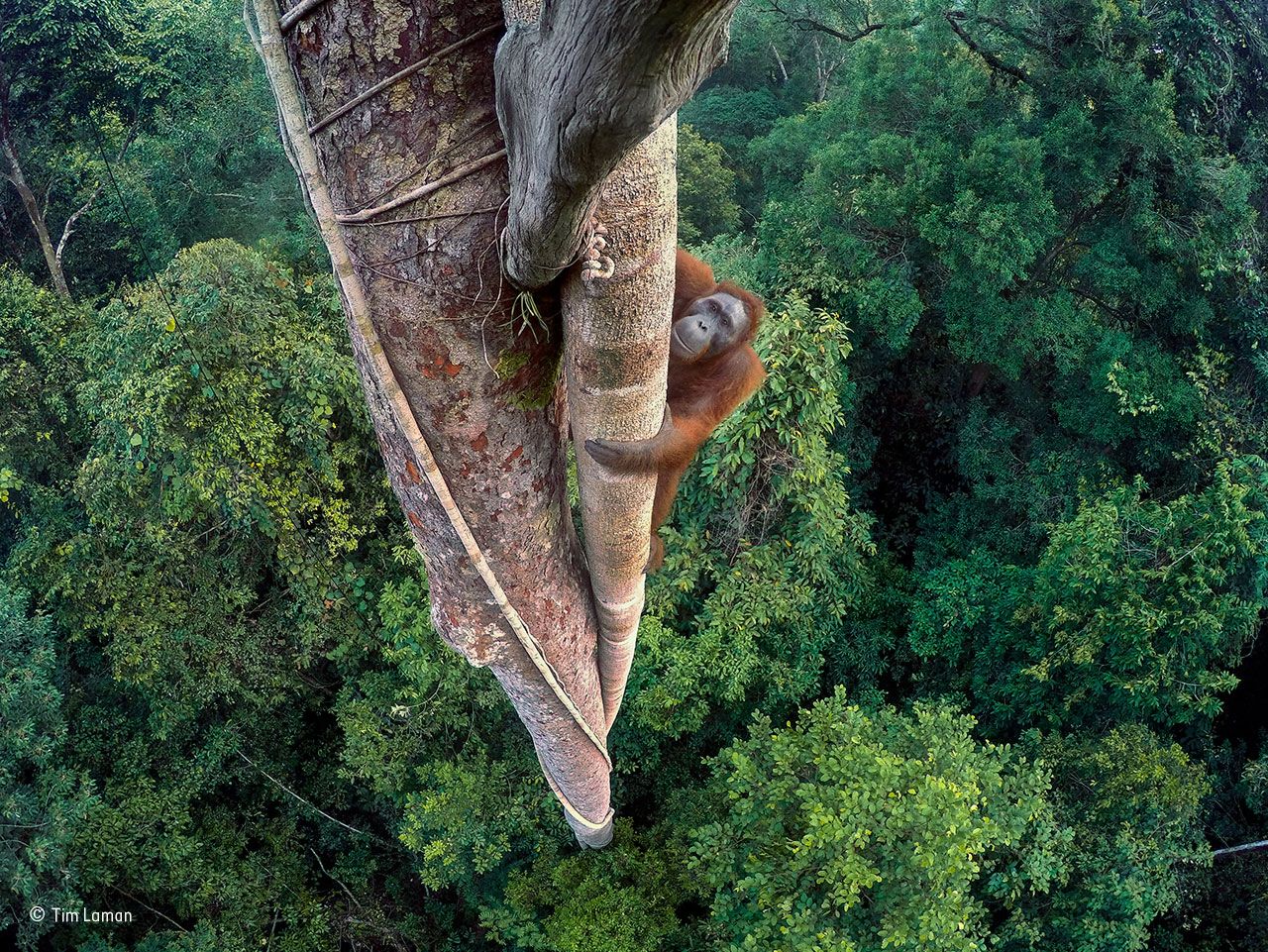 American photojournalist and field biologist Tim Laman has been named the Wildlife Photographer of the Year for 2016.
Laman earned the prestigious recognition from the Natural History Museum in London for his image, Entwined Lives. The striking shot shows an endangered Bornean orangutan scaling a tree high above the Indonesian rainforest.
The photographer spent three days climbing the 30-metre tree in order to set up GoPro cameras to take the picture.
Laman hopes his award-winning photograph will create more global awareness for Bornean orangutans, which are on the verge of extinction. In July, the International Union for the Conservation of Nature (IUCN) said the species could be wiped out in the next ten years unless their habitats are preserved.
"Protecting their remaining habitat is critical for orangutans to survive," said Laman. "If we want to preserve a great ape that retains its vast culturally transmitted knowledge of how to survive in the rainforest and the full richness of wild orangutan behavior, then we need to protect orangutans in the wild, now."
Michael Dixon, director of the Natural History Museum, said: "Wildlife Photographer of the Year highlights some of the big questions for society and the environment: How can we protect biodiversity? Can we learn to live in harmony with nature? The winning images touch our hearts, and challenge us to think differently about the natural world."
Laman's image was among nearly 50,000 entries from 95 countries. It will now lead a year-long exhibition of 100 entries at the Natural History Museum. He receives a £10,000 award for the victory.