Wildlife Trafficking 'Kingpin' Arrested in Connection to Decade-Long Smuggling Operation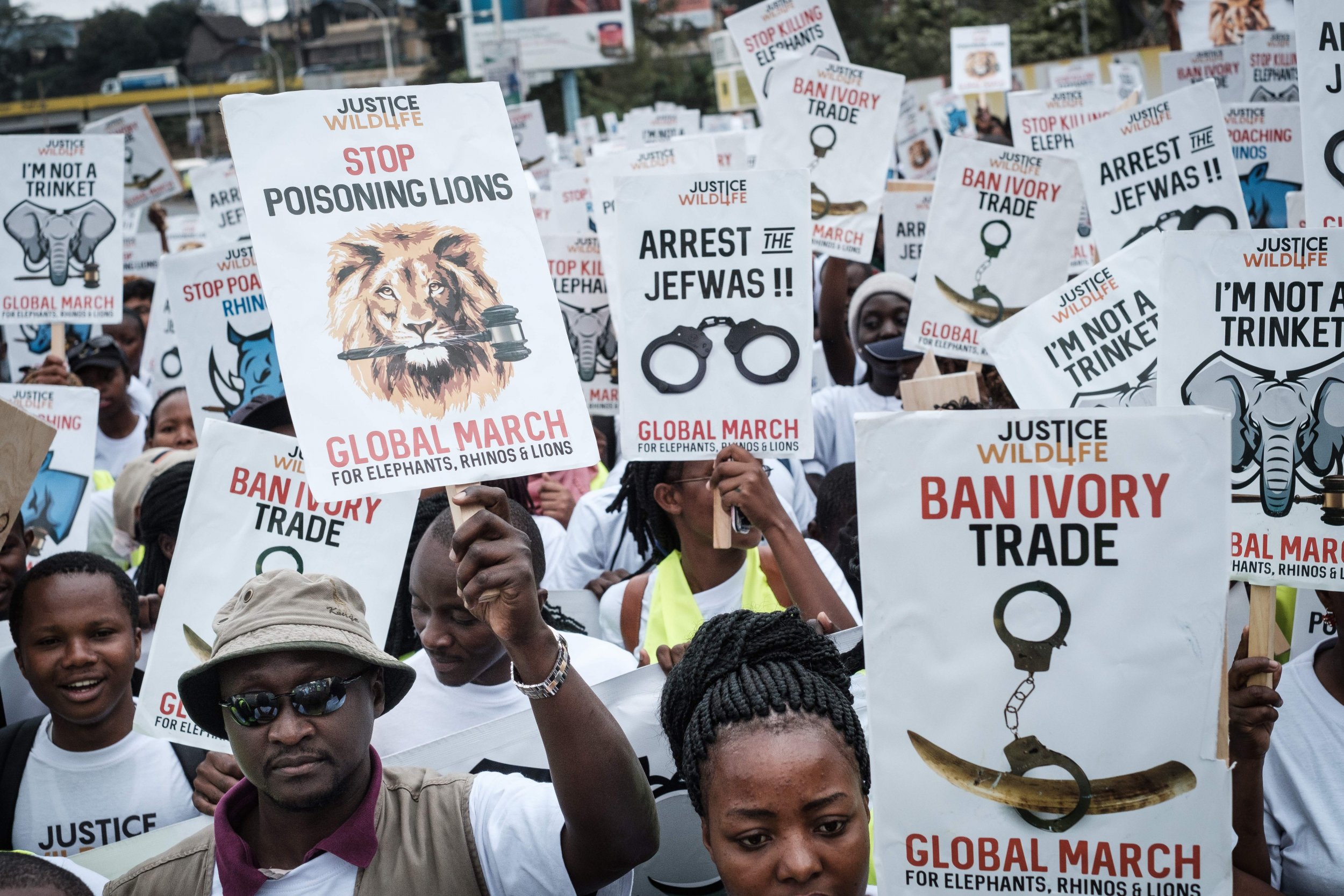 The man allegedly behind Asia's largest illegal wildlife smuggling operation was arrested Thursday night in Thailand.
Boonchai Bach, 40, was tracked down and detained by police who are keeping him in custody for possible connections to trafficking 14 African rhino horns from Africa to Thailand last December, according to a statement released by Freeland Foundation, an international non-profit dedicated to stopping wildlife trafficking and human slavery.
"In a nutshell, I can't think of anything in the past five years that has been this significant," Matthew Pritchett, Freeland's director of communications, told The Associated Press, referring to Bach's arrest.
But, Bach's notorious legacy goes far beyond the 14 horns. For more than a decade Bach and his family have reportedly run a widespread operation that has brought in millions of dollars from poached elephant ivory, pangolins, tigers, lions, and other rare and endangered animals.
The Vietnam native, who now holds Thai citizenship, has denied the charges against him, police said according to the AP. If he's found guilty, he could face four years behind bars and a $1,300 fine; however, police are considering additional charges against him that could result in more severe penalties.
"This arrest is a significant for many reasons," Police Colonel Chutrakul Yodmadee told the Freeland Foundation. "The confiscated items are high in value. And we are able to arrest the whole network involved, starting from the courier, the facilitator, the exporter who plan to export goods through Thai-Laos border. We even got the moneyman (investor) behind the gang. That means we are able to arrest the whole network."
Bach's supply chain distributed items to various locations, such as Vietnam and China. He's tied to Vixay Keosavang of Laos, who has been referred to as the "Pablo Escobar of wildlife trafficking," and is still at large with a U.S. $1 million reward—which the State Department announced in 2013— for anyone who provides information leading to his arrest.