Will the 2021 U.K. Census Ask Gender and Sexuality Questions?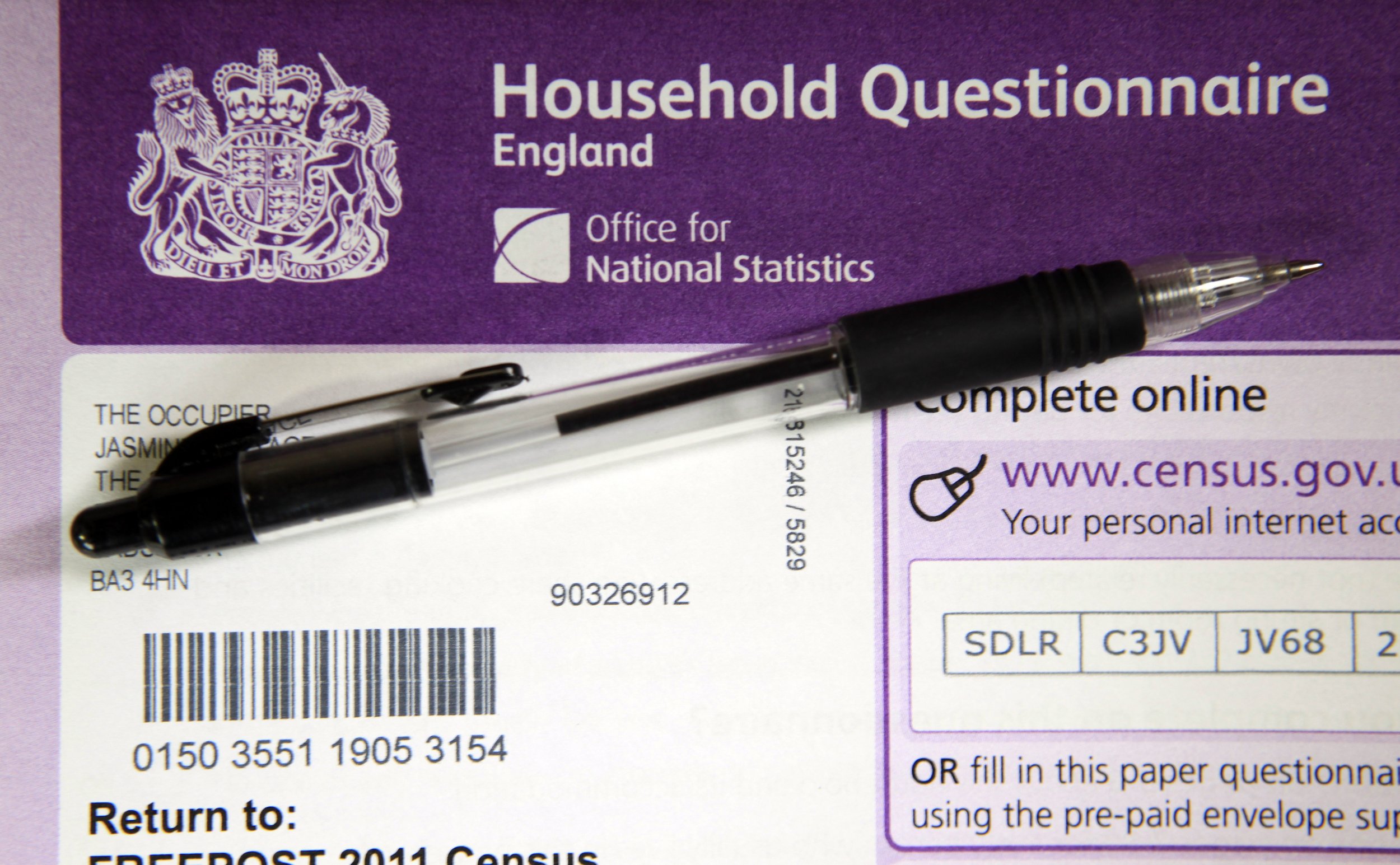 A census has taken place in the U.K. every 10 years since 1801, with the exception of 1941, during World War II. The next national survey of the population in 2021 could be the first census to include questions on sexual and gender identity, according to a report published by the Office for National Statistics (ONS) Monday.
The report detailed the results of a public consultation, which took place between June and August 2015, asking bodies and organizations who use census data whether the 2021 national survey should include any new topics.
"Decisions based on the census can touch the lives of all of us," said John Pullinger, an ONS national statistician prior to the consultation. "Individuals and organizations alike are able to make better decisions based on the unique and reliable evidence base that the census provides. But we can't run this major project alone. We need the help of census users to ensure that the census stays relevant and credible."
Until now, the census asked basic questions relating to identity: name, sex and age. However, the ONS said in a statement Monday that there is a "clear need" for "improved information" on sexual identity. The 2021 census could include questions relating to sexuality, asking whether individuals are gay, straight or bisexual, as well as questions relating to gender, asking whether individuals are male, female, transgender or no gender.
"The absence of basic data on the transgender population results in the invisibility of transgender inequalities and disadvantage for decision makers and funders," the Government Equalities Office said in response to the ONS report.
The ONS will carry out a large-scale trial in 2017 to assess the "public acceptability" of asking questions relating to sexuality and gender to gauge whether or not people will respond.
"Privacy concerns are especially relevant in the context of gender identity because those who have legally changed their gender from that assigned at birth are not obliged to reveal their gender history," an ONS spokesperson told The Times.
The sexuality question that could be used in next year's trial will ask respondents aged 16 or over which of five options "best describes" how they think of themselves: heterosexual or straight; gay or lesbian; bisexual; other; or prefer not to say, The Guardian reported.
"In particular, for the transgender community, where there is a severe lack of data in the public domain, I think that including new identity questions in the Census is very positive," a spokesman from gay rights organization Stonewall tells Newsweek . "It will help break down barriers for people who work in research, policy and those who are trying to develop commissioning services for trans people at a local and national level."
A decision to include new identity questions will require amendments to the Census Act 1920 and Parliament will also have to make a ruling on whether to make answering them compulsory or voluntary. At present, members of the U.K. public who refuse to complete the census questionnaire face fines of up to £1,000 ($1461).
"People should have the choice whether to answer gender and sexuality questions—no one should be forced to, but everyone should have the opportunity to. And if that means making changes to the Census Act, then I think that's a good thing—it's probably a little outdated now anyway," the Stonewall spokesman adds.
Forty-seven European signatories are present on the European Convention on Human Rights (ECHR), and yet none of these nations included questions relating to gender or sexual identity in their censuses.
"There is no reason why countries shouldn't ask questions relating to gender and sexuality in censuses. In 19th century Britain the census asked people to put down whether they were an idiot, an imbecile or a lunatic, but of course whether you get sensible results from asking questions which are controversial, or where the meanings are difficult to define is another matter," Professor Edward Higgs, head of the history department at the University of Essex, with a special interest in the history of identification, tells Newsweek.
"It is perfectly legitimate to ask these questions, but whether you get useful information, I'm not sure. If the information can then be used to ensure that there is less discrimination against certain groups, then adding additional questions could be a step in the right direction."