Will 'Black-ish' Get Canceled Amid Anthony Anderson's Sexual Assault Rumors?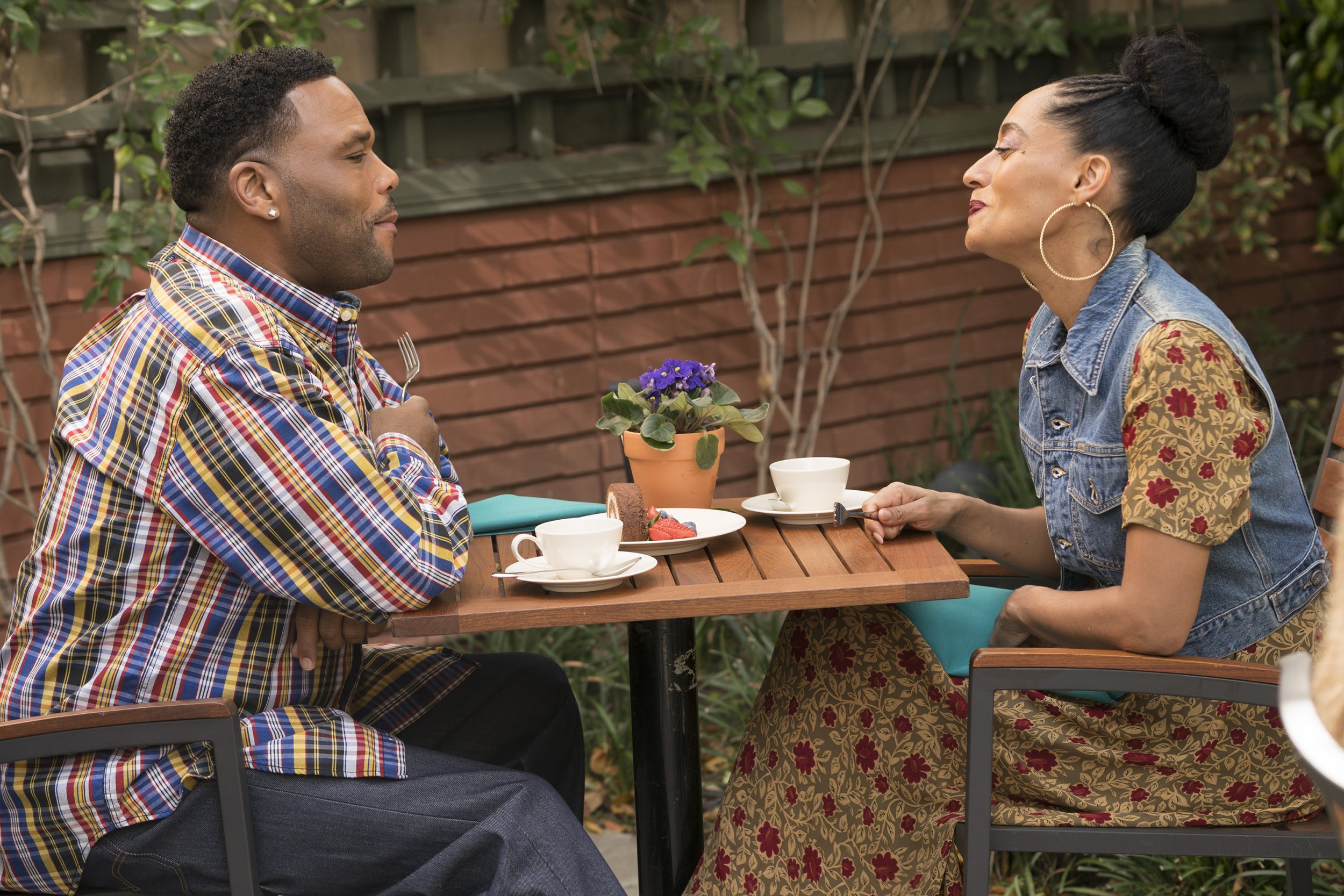 Comedic actor Anthony Anderson is under investigation after a sexual assault allegation was brought against him. The accusation he's facing could affect the future of his acclaimed show, Black-ish.
Anderson, 47, was accused of assaulting an unnamed woman who catered an event he hosted more than a year ago. Through his representative, Anderson's vehemently denied all allegations.
"It is unfortunate that anyone can file a police report whether it is true or false," a representative for Anderson said in a statement issued to Newsweek. "The authorities have not contacted Anthony or any of his representatives about this matter. Anthony unequivocally disputes the claim."
Black-ish has won praise from audiences and critics alike. ABC renewed Black-ish for a fifth season, and on July 15, Anderson and his TV wife, Tracee Ellis Ross, received Emmy nominations for their performances.
The sitcom had come off a controversial Season 4 that had Dre (Anderson) and Bow (Ross) Johnson considering the possibility of divorce. The story arc was semiautobiographical, as creator Kenya Barris said it was inspired by marital woes he once experienced with his wife, Dr. Rainbow Edwards-Barris.
"When I was growing up, I never saw couples fight on the family sitcoms I loved to watch," Barris, 43, told Entertainment Weekly in March. "Subsequently, when tough times arose in my own relationship, I wasn't prepared and felt so isolated and alone. Marital issues weren't a part of the narrative that television told me was a 'working relationship.'"
An investigation into Anderson's misconduct is underway. As it's still in the early stages, it's too soon to say whether the end of Black-ish is on the horizon.
If Anderson's investigation proves to negatively influence Black-ish's chances of survival, he wouldn't be the first actor to lose his role due to misconduct in the #MeToo era of television.
Netflix removed Kevin Spacey from House of Cards and replaced him with castmate Robin Wright in November, after multiple men came forward with sexual misconduct allegations. The most controversial of Spacey's accusers was actor Anthony Rapp, who was a teenage boy at the time of the incident. Danny Masterson was fired from Netflix's The Ranch after news of four women alleging he raped them resurfaced. Jeffrey Tambor​ was cut from Transparent in February after being accused of engaging in abuse on set. Jeremy Piven's show, Wisdom of the Crowd, was canceled by CBS in November due to four sexual assault accusers sharing their accounts.
Ahead of #MeToo, 7th Heaven alum Stephen Collins was fired from Scandal in 2014 after admitting to sexually abusing three girls.
Anderson has faced sexual misconduct allegations before. While making Hustle and Flow in 2004, Anderson and assistant director Wayne Witherspoon were accused of raping a then-25-year-old woman working as an extra on the set. Those charges were subsequently dropped, with Memphis Judge Anthony Johnson saying, "This is absolutely the most suspicious case I've ever heard."
Representatives for ABC did not immediately return Newsweek's request for comment.