Will Americans Get a Second Stimulus Check? White House Proposes Another Round With a Change From First Payments
The White House's latest proposal for another round of stimulus checks could increase the amount some people receive, but for others their checks would be less than they would get if the Democratic- or Republican-led relief packages became law.
Treasury Secretary Steve Mnuchin and House Speaker Nancy Pelosi discussed a package on Friday but failed to come to an agreement, and it's unclear if the legislation could gather the necessary support in Congress, as both parties have criticized it. At $1.8 trillion, the plan has the highest price tag of any White House proposal to date, although it remains well below the $2.2 trillion package the Democrats have sought.
Among the provisions included in the package is a second round of stimulus checks largely resembling those included in the Coronavirus Aid, Relief and Economic Security (CARES) Act that passed in March. Individuals with incomes below $75,000 would receive $1,200, and joint filers with incomes below $150,000 would receive $2,400.
The White House proposal boosts payments for dependent children to $1,000 each, double the amount provided under the CARES Act, The Washington Post reported.
Newsweek reached out to the White House for comment but did not receive a response in time for publication.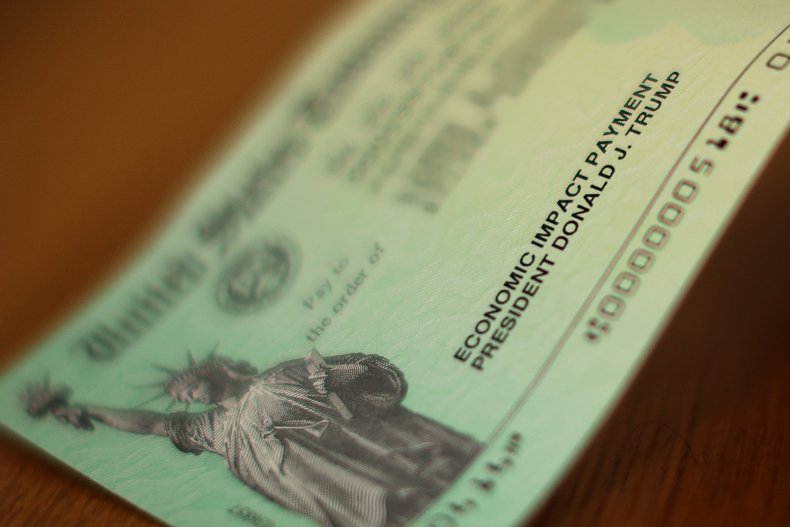 Limiting dependent payments to just children, which the White House's plan does, is somewhat of a surprise, as Mnuchin has said another round of stimulus checks would allow for additional people to receive money and both Democrats and Republicans support expanding eligibility to dependents of all ages.
Under the Democrats' Health and Economic Recovery Omnibus Emergency Solutions (HEROES) Act that passed the House in May, nearly entirely along party lines, people would receive $1,200 each for up to three dependents, regardless of their age. The Republican-backed Health, Economic Assistance, Liability Protection and Schools (HEALS) Act, introduced in July, allows for $500 payments for each dependent.
"Some people...we didn't intend to leave out last time, but we did. So regardless of age, some of these dependents will now be helped," GOP Senator Chuck Grassley said on the Senate floor at the time.
With people still feeling the financial burden of the coronavirus pandemic just weeks before the election, the White House is trying get passage of a package in an effort to increase President Donald Trump's chances of winning another term. However, the White House and Democratic Party leaders have yet to come to an agreement, and Senate Majority Leader Mitch McConnell isn't confident a package will come together before November 3.
"The situation is kind of murky, and I think the murkiness is a result of the proximity of the election and everybody trying to elbow for political advantage. I'd like to see us rise above that, like we did back in March and April, but I think that's unlikely in the next three weeks," McConnell said on Friday.
Pelosi called the package a "grossly inadequate response" in a letter to her colleagues on Sunday and criticized it for not having a strategic plan to tackle the pandemic. Until the issues of a national plan, aid for communities of color, testing and total funding are resolved, Pelosi said the two sides "remain at an impasse."