Will Austin Finally Say He Loves Jessica on the 'Married At First Sight' Season 10 Finale?
It's decision day on the upcoming episode of Married at First Sight.
During the Season 10 finale on Wednesday, the five couples will meet with the Married at First Sight relationship experts doctors Pepper Schwartz and Vivana Coles and Pastor Calvin Roberson, at which time they'll make their final decision to either remain married or get a divorce.
It's been an intense and emotional season for all of the couples, including Jessica Studer and Austin Hurd. Although the pair hit it off from the moment they met each other on their wedding day, they've faced a few snags along the way. Austin's travel schedule for work has caused some strains on their relationship, but the biggest issue the couple has endured is his unwillingness to tell his wife he loves her.
A big part of their future together may rely on whether or not Austin musters up the courage to say the l-word on decision day, and from the looks of Newsweek's exclusive Season 10 finale sneak peek (above), he may finally be warming up to telling Jessica the words she so desperately wants to hear.
While meeting with the relationship experts in the clip, Pastor Cal asked Jessica for an update of her feelings. Jessica admitted she's already told Austin she loves him, but he's continued to claim that he wasn't quite ready to exchange the sentiment.
"I did tell him that I loved him," Jessica said. "He responded with he just needs more time."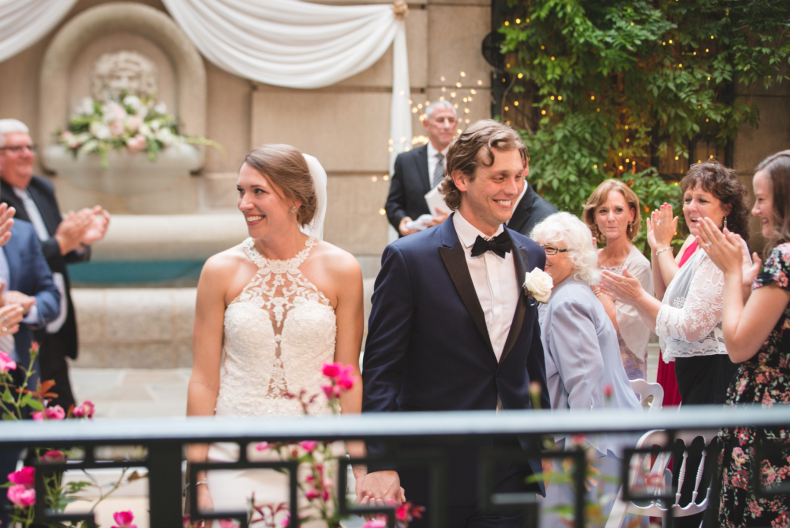 When Pastor Cal asks Austin why he's hesitating, he becomes a bit flustered but ultimately explains he's had an epiphany regarding the subject.
"We have discussed it. She said it to me and I haven't said it yet," Austin admitted. "It's just it's a big word to me, and I want it to be an organic moment. And maybe I'm selfish in my way to think of that, and I should be thinking about her. But I just don't want it to be a moment where it's like, 'Oh me too' I want to make sure that it's real. So yea, maybe I am overthinking it a bit. But, yea, I guess I overthink it quite a bit."
The clip ends before Austin says anything further, but the fact that he can admit he's been overthinking how and when to tell his wife he loves her seems like a step in the right direction. Perhaps Jessica and Austin will last 'til death does them part after all.
The Married at First Sight Season 10 finale airs on Lifetime at 8 p.m. ET.