Will 'Bachelorette' Hannah Brown Win 'Dancing With the Stars?': Finale Predictions
The Dancing With the Stars finale is here, and fans are likely hoping for a heartwarming end to the rocky season. Last week saw a wildly emotional elimination of actor James Van Der Beek, who revealed just days earlier, his wife, Kimberly, had miscarried and almost died. His elimination was shocking, as he'd been a top performer throughout the season.
The rest of the season was full of stumbles. Christie Brinkley, who was supposed to perform, broke her wrist before opening night. Her daughter, Sailor Brinkley-Cook stood in for her mother and was eliminated—the first shocking choice of the season. NFL player Ray Lewis was also injured during his time on the show and had to stop competing early in the season.
The final four couples will dance again Monday night, and by the end, one will be awarded the coveted mirror ball trophy. Those left have shown improvement throughout the season when it comes to technicalities. Here's what you need to know about each remaining couple, and what their chances of winning are.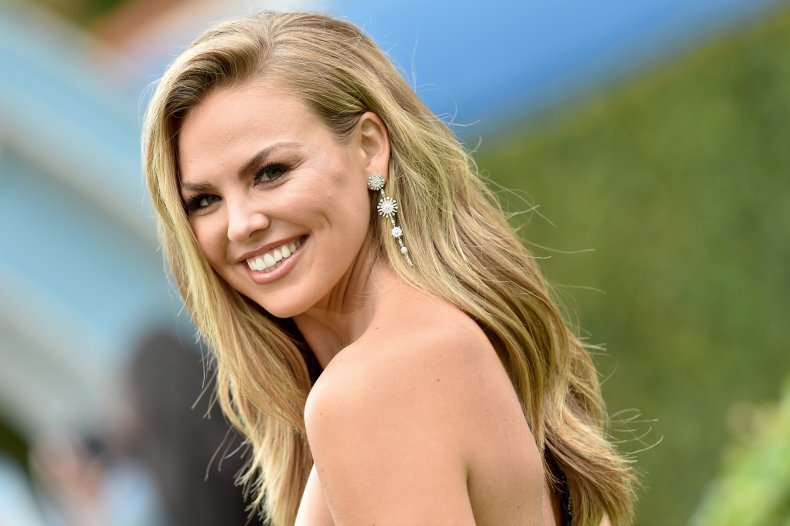 Get your unlimited Newsweek trial >
Ally Brooke and Sasha Farber
The former Fifth Harmony star opened the season with an emotional message. During her time in the celebrated girl group, Brooke was slammed by fans and critics for not being the best dancer. She shared how the bullying tactic swayed her opinion of herself and her stance in the group.
Brooke has proven her abilities on Dancing With the Stars, which judges have reminded her. She's climbed to the top of the roster and is now the dancer with the most "10" scores from judges this season. A problem could lie in Brooke's fan base, though. This fan-voted season has seen Brooke in the bottom two three times, even on a night she was awarded 30/30 points.
Lauren Alaina and Gleb Savchenko
Get your unlimited Newsweek trial >
Country star Alaina has skated pretty seamlessly through the competition. From consistent voting, it appears Alaina has a strong fan base behind her. While she hasn't proven to be the best dancer this season, her skills may not matter. If Alaina's fans rally behind her, she's likely to make it past the final for and into the reach of that mirror ball trophy.
Kel Mitchell and Witney Carson
Mitchell has been one of the most entertaining performers throughout the season. While the comedian has focused on perfecting his technical skills, his strengths come from his charismatic performances. Mitchell is a wild card for the finale. Though Mitchell has seemed to have fans throughout the season, it's unclear how dedicated they will be when it comes to voting for him to win the competition.
Hannah Brown and Alan Bersten
Former Bachelorette Brown has had a wild year. From being dumped from Colton Underwood's season to breaking her own engagement, the former pageant girl opened up her heart on stage. Fans seem to love it. Brown has one of the strongest fan bases on the show. This is unsurprising, given Brown's public persona. She recently won a People's Choice Award for favorite competition contestant.
Will 'Bachelorette' Hannah Brown Win 'Dancing With the Stars?': Finale Predictions | Culture