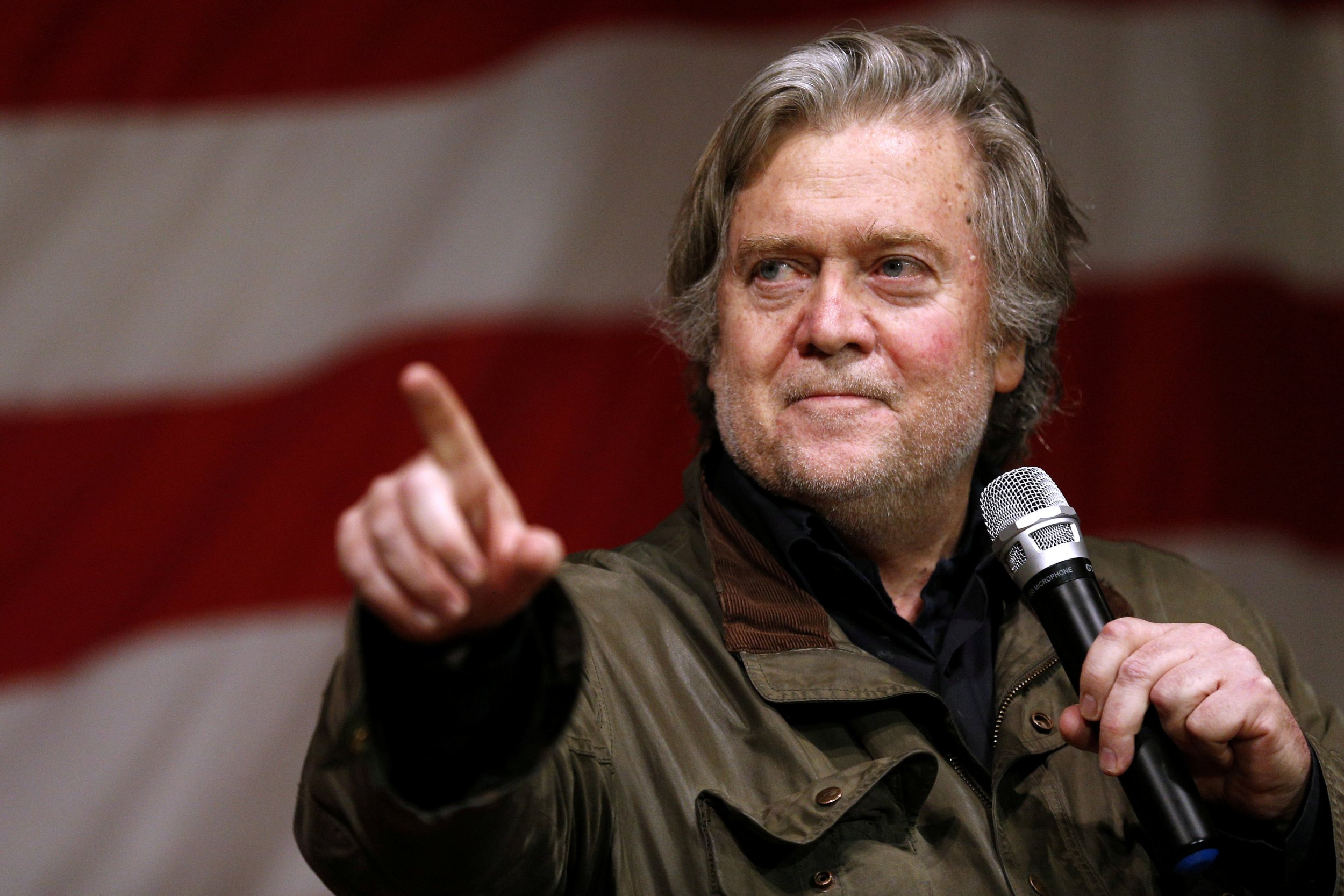 On Tuesday, Steve Bannon will face members of the House Intelligence Committee probing allegations of Russian interference in the 2016 presidential election.
The interview could not have come at a more interesting time.
Only two weeks ago, the former White House chief strategist's attacks on key Trump aides in Michael Wolff's bombshell book Fire and Fury first emerged.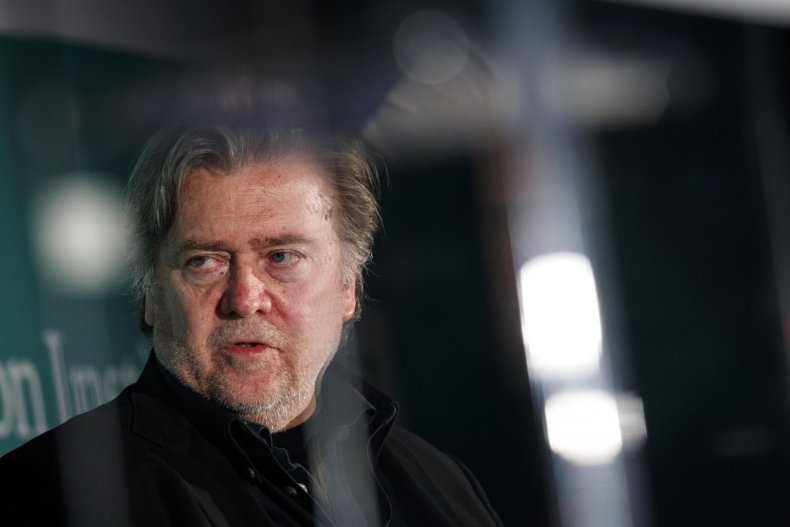 Bannon described the June 2016 Trump Tower meeting between the president's oldest son, Donald Trump Jr., and a Russian lawyer touting information on Hillary Clinton as "treasonous." He also claimed that Trump's son-in-law, Jared Kushner, may have laundered Russian criminal money through Deutsche Bank.
The remarks saw Trump lash out at Bannon—formerly one of his closest confidantes—branding him "sloppy Steve" and reportedly demanding his ouster from the populist Breitbart News website, which Bannon had turned into one of the most aggressive platforms for Trump's anti-immigrant policies.
Bannon was first asked to testify before the panel prior to his rift with Trump.
Bannon's stance on the Russia probe was initially dismissive. Last September, weeks after leaving the White House in August, he described the investigation to CBS's Charlie Rose as a "farce" and a "waste of time."
He even refused to hire a lawyer as the probe focused on Trump's inner circle, including Kushner, but last week reportedly reneged and is being represented by William Burck.
Bannon has rowed back from some comments to Wolff in face of Trump's criticism, claiming he was referring to Paul Manafort and not Trump's son when criticizing the Trump Tower meeting.
Bannon's remarks to Wolff are likely to be the focus of committee members.
Although Bannon did not join the Trump campaign until August 2016, lawmakers will want to know what he was told about the meeting, in which Kushner and Manafort were also present, and whether there was subsequent contact between the campaign and Russian lawyer Natalia Veselnitskaya.
Trump has denied knowing of the Trump Tower meeting until July 2017, when it was reported in The New York Times. However, Bannon is quoted in the book saying "the chance that Don Jr. did not walk these jumos up to his father's office on the twenty-sixth floor is zero."
He is likely to be questioned about how much the president knew.
Bannon is also likely to be grilled about his association with Cambridge Analytica, the shadowy London-based company part-owned by Breitbart patron Robert Mercer, which employs psy-ops techniques and social media data to manipulate political campaigns.
Mercer was a key Bannon ally, and Bannon worked closely with the company.
The company's head, Alexander Nix, contacted WikiLeaks' Julian Assange and offered help organizing and distributing emails hacked from DNC servers containing damaging information about the Clinton campaign.
Multiple U.S. intelligence agencies claim that the hackers were operating under Moscow's orders.
Nix has rejected any suggestion of collusion with Russia.