Deadly Madagascar Plague Outbreak Could Also Happen in the U.S., Infectious Disease Expert Warns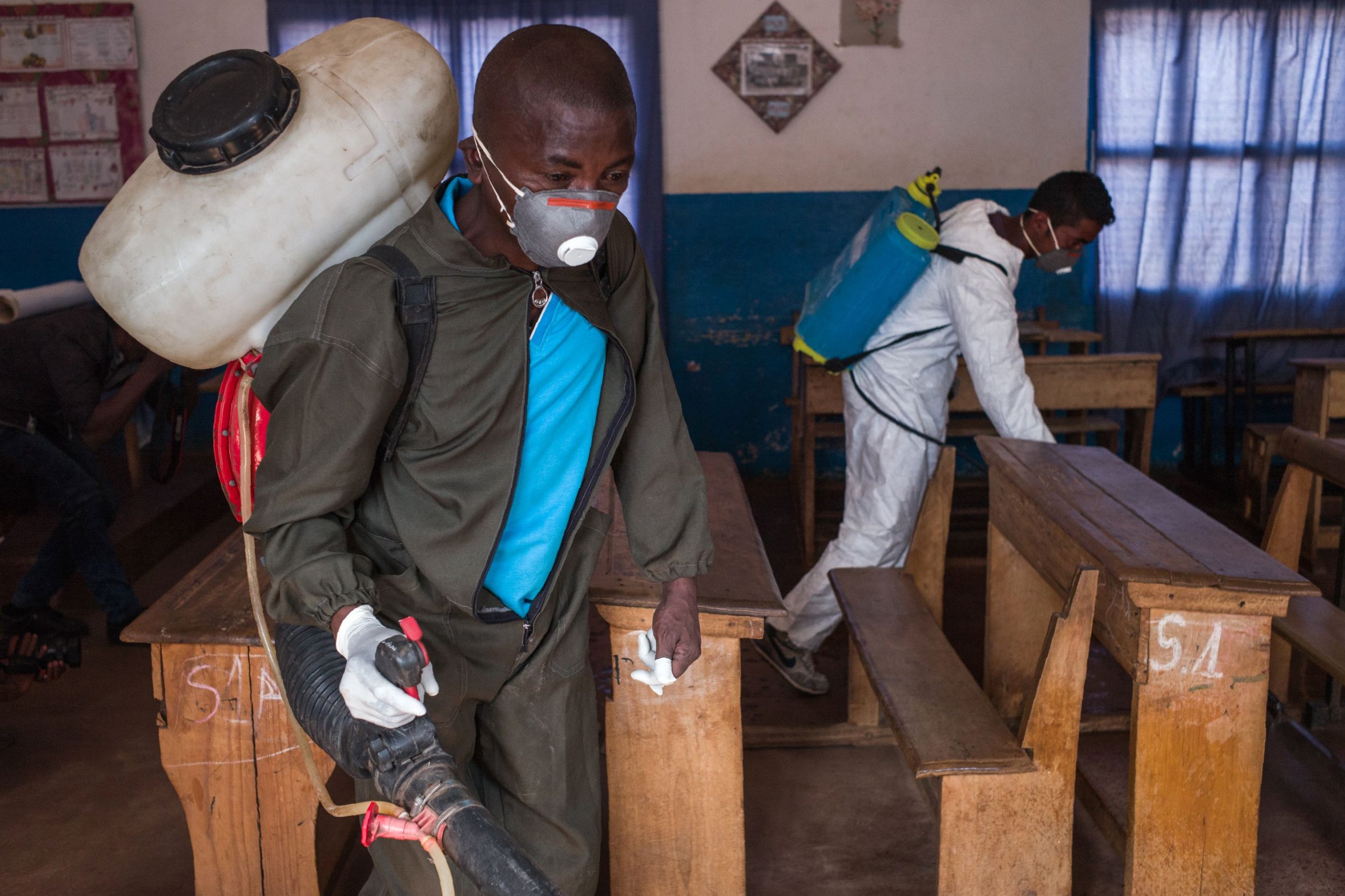 Updated |This year's plague season in Madagascar is especially virulent, with the Madagascar Ministry of Health reporting on October 8 that there have been 164 probable cases of the plague and 45 deaths since August 1. The island nation has taken several measures to ensure the illness does not spread further, such as forbidding public gatherings and temporarily stopping prison visits.
August marks the beginning of plague season in Madagascar, a large island off the coast of East Africa. Each year, the plague is spread among the human population by flea-infested rats escaping forest fires in rice-growing areas. Plague outbreaks in Madagascar are largely caused by the pneumonic form of the disease. Unlike bubonic plague, which is spread through flea bites, pneumonic plague, an airborne illness, is spread through coughing. For that reason, it is one of the most contagious and most deadly strains.
This week, Madagascar government officials announced a temporary ban on prison visits in the two areas ravaged by the disease. Prisons are a particularly vulnerable breeding ground for the bacteria due to their overcrowding and overall unsanitary conditions. Although there is no official travel ban, the Ministry of Health in Seychelles, a neighboring African island nation, has discouraged potential visitors from traveling to Madagascar at the moment due to the high risk of disease transmission, the BBC reported.
According to the World Health Organization, while the number of plague cases has not risen, more people have died of plague symptoms in recent years. The increase is not because the infection is getting stronger, but rather is "symptomatic of the deteriorating fabric of the health system as a result of recent social and political crises in the country," a 2015 WHO report read.
The current outbreak is "an example of the power of poverty to turn back the clock of time and set back progress," Peter Small, an infectious disease–trained clinician and Founding director of the Global Health Institute at Stony Brook University who has been working in Madagascar for several years, tells Newsweek. "It's painfully predictable that this disease of antiquity is killing people in one of the world's poorest countries."
The plague is easily treatable with medication if caught early enough. The World Health Organization has reacted by sending antibiotics to Madagascar—enough to treat 5,000 patients and protect 100,000, The New York Times reported.
Although U.S. public health officials have not expressed concern about the Madagascar outbreak spreading to other countries, Small says we should not be too smug about the situation.
"We have plague cases every year out west," says Small. "The only reason we have cases and not epidemics is because we invest in a public health system. However, if we continue to underinvest in public health, those cases could become epidemics here in the U.S."
Stephen Morse, a professor of epidemiology who focuses on infectious disease at Columbia University told Newsweek that he agrees plague outbreaks such as these emphasize the importance of public health, and just what can happen when these measures are compromised.
"I think anytime we have an outbreak of serious magnitude, it can still obviously have the opportunity for further spread, so the important thing is to have public health measures as quickly as possible," said Morse.
This article has been updated to include quotes from Stephen Morse and to note that Peter Small is not focused solely on plague in his work in Madagascar. It has also been updated to say that Small previously worked in Madagascar, not studied.