Will Beto O'Rourke Run For President? Former Congressman Says He Has Made Decision On 2020 Campaign, Will Announce Intentions In Coming Weeks
As February comes to an end, former Texas Rep. Beto O'Rourke has stuck to his self-imposed deadline to determine what his political future will entail.
In a statement provided to the Dallas Morning News, O'Rourke confirmed that he and his wife, Amy, had reached a decision on what the next steps will be for the Democrat.
"Amy and I have made a decision about how we can best serve our country. We are excited to share it with everyone soon," he said.
CNN asked O'Rourke to expand on a time frame for the announcement as he headed to at Moms Demand Action for Gun Sense in America event in El Paso, Texas on Wednesday.
"I'm going to make an announcement soon. I'm going to be making the same announcement to everyone at the same time. That's all I can say at this time," he said.
Earlier in February, O'Rourke told reporters that he was weighing both a campaign for president and running against Republican Senator John Cornyn in 2020. Sources close to O'Rourke told CNN and the Dallas Morning News that the former congressman has decided against a U.S. Senate campaign, but did not confirm that O'Rourke will be launching a presidential bid.
During a Wednesday conference call, Cornyn told reporters that everyone was waiting to see what O'Rourke would decide, the Dallas Morning News said.
"In all seriousness, it makes no difference to me what he decides ... or whoever's nominated by the Democrats for the Senate in 2020. No doubt Beto was a phenom in 2018, primarily because he was able to raise $80 million, which is an unprecedented amount of money in a Senate race in Texas," Cornyn said.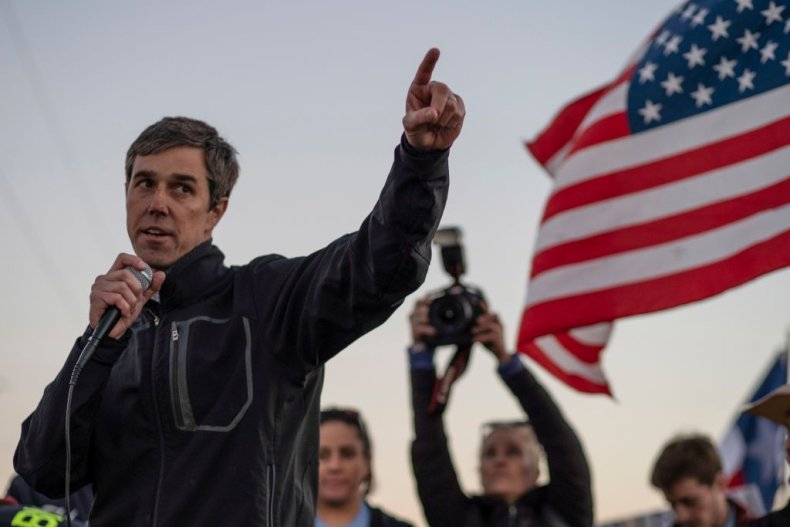 In a Feb. 5 interview with Oprah Winfrey in New York City, O'Rourke said that he and his family, including his three children, all would go into a presidential campaign "with eyes wide open." And that the impact on his family would weigh heaviy in his decision.
If O'Rourke elects to run for president, he will join an already crowded field of candidates that includes Sens. Elizabeth Warren (D-Mass.), Kamala Harris (D-Cali.), Cory Booker (D-N.J.) and Bernie Sanders (I-Vt.). Former Vice President Joe Biden is also reportedly set to decide if he will enter the race in the coming weeks.
O'Rourke was listed as the favorite candidate for the Democratic nomination in a December straw poll conducted by MoveOn.Org. However, in the weeks since that poll, Sanders and Harris have both launched campaigns that have gained attention and have ranked at the top of several recent polls.