As we face a surge of COVID-19 cases that has thwarted reopening plans in many states, many Americans believe normalcy will not be possible until there is a vaccine. With over 100 vaccine candidates in development, public health officials are optimistic that we may have a solution next year.
Yet despite mountains of epidemiological evidence about vaccine safety, fear of vaccines unfortunately carries traction with many Americans. Even if we had an approved coronavirus vaccine, achieving herd immunity will require a large percentage of Americans to choose to take it. This is where Americans' beliefs about vaccines and the virus really matter.
How many Americans would be willing to take a COVID-19 vaccine? What kind of beliefs might get in the way? Which communities might require more outreach once the vaccine is available?
The answers to these questions speak directly to the nation's ability to minimize risk for those unable to be vaccinated. We therefore asked these questions in a public opinion poll that gauged Americans' general perceptions of vaccines, and how those might affect public acceptance of a COVID-19 vaccine. We provided an online survey to a representative sample of 1,040 Americans from June 4–22 and asked respondents to register their agreement with a series of vaccine-related sentiments.
In gauging misconceptions about vaccines in general, 30 percent of respondents agreed with the conspiratorial sentiment that "the dangers of vaccines are being hidden by the medical establishment." Such beliefs predict vaccine hesitancy and refusal, and the fact that one in three respondents agreed with this sentiment is not a positive sign. However, agreement varied in our poll by race and ethnicity: 25 percent of white people agreed, compared with 29 percent of Latinos and 49 percent of Black people.
In addition, 25 percent of respondents agreed with the statement "the coronavirus is being used to force a dangerous and unnecessary vaccine on Americans." Only 22 percent of white people and Latinos agreed, but 42 percent of Black people did. Again, race seems to be a crucial predictor of unease regarding vaccines.
We also asked "if a vaccine for COVID-19 becomes available, I would be willing to take it," and nearly two-thirds agreed. But race and ethnicity again mattered: While 70 percent of white people agreed, just 62 percent of Latinos and 44 percent of Black people did.
Black people's lack of trust in the medical establishment is understandable, given America's ongoing racial discrimination in health care and horrific examples from history. The most commonly referenced case is the 1932 Tuskegee experiment, when doctors followed Black men infected with syphilis for 40 years—and did not treat them. Instead, they stood by as the disease ran its course.
Now, many minority communities justifiably feel that their government has abandoned them during the pandemic. They often lack access to quality health care because of structural inequality, and reports abound of hospitals turning away Black people suffering from COVID-19.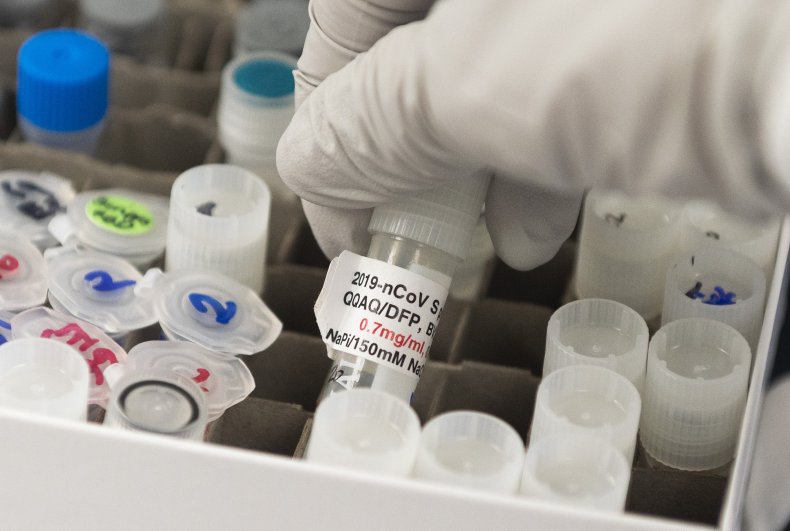 Black people and Latinos have experienced a disproportionately greater burden of the coronavirus pandemic than white people in total infections and mortality, as well as in performing essential services, repeating centuries of social injustice. According to new federal data reported this week by The New York Times, Latino and Black residents of the United States have been three times as likely to become infected with COVID-19 and twice as likely to die from it as their white counterparts.
These tragic realities have resulted in widespread fear that threatens America's ability to achieve comprehensive COVID-19 vaccine coverage, particularly among the communities who may need it most. Our ability to break through this fear to communicate factual information about vaccines is a life-and-death matter.
But first, it is vital that the medical community face up to the history of medical racism and not dismiss Black people's concerns. Only then can we begin to repair trust. And that trust will be critical when the time comes—hopefully sooner than later—for a vaccine to put COVID-19 behind us for good.
Justin Stoler is associate professor of geography at University of Miami, College of Arts & Sciences. Casey Klofstad is professor of political science at University of Miami, College of Arts & Sciences. Joseph E. Uscinski is associate professor of political science at University of Miami, College of Arts & Sciences.
The views expressed in this article are the authors' own.