MIT Scientists Make Technology Breakthrough that Could End Animal Testing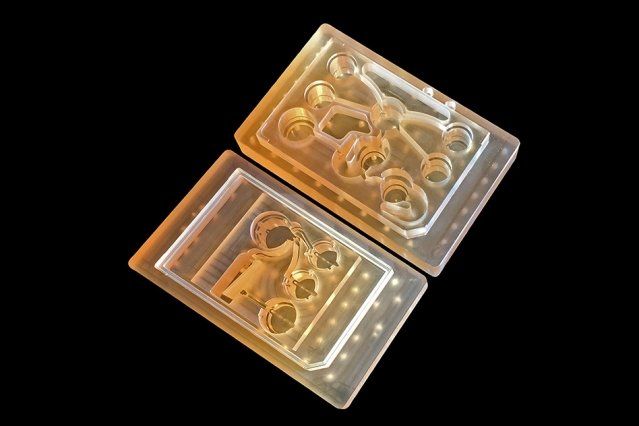 In a major step forward for drug testing, scientists at MIT have invented a "body on a chip" that can host up to ten human "organs."
This "chip" includes patient-supplied tissue that can be grown into liver, lungs, guts, endometrium, brain, heart, pancreas, kidney, skin, and skeletal muscle, according to the press release. Alternatively, you can choose a few of those and make a three- or four-organ chip. Not only can you use this device to test a drug's effect on its target organ, but you can see how it affects other, linked organs as well.
MIT researchers published a paper on their invention in the journal Scientific Reports.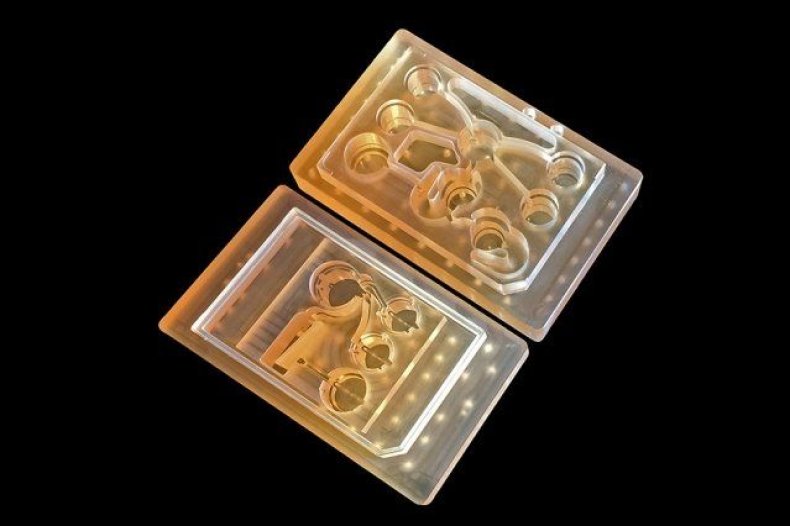 Before a drug goes to market, drug producers have to test their product on humans. Before humans, they test them on animals. But animal testing isn't perfect. It's expensive, ethically complicated, and can be less effective than desired. Animals don't always react to drugs the same way people do, and different animals sometimes react differently. Linda Griffith, an engineering professor who led the project, told New Scientist that she thinks the chip model could do away with animal testing altogether.
Notably, immunotherapies are specifically designed to interact with the human immune system, so testing on animals doesn't yield reliable data on how those therapies would work with humans. Human trials are easily compromised too, as different humans react differently to drugs, either because of their natural chemistry or their habits. A standard chip could one day be a fast, cheap, effective, and safe supplement or alternative test for early-phase clinical trials.
Still, the model isn't perfect, as there is a lot more to a functioning human body than organ cells on a chip. There is no functioning fat or blood, and you can't ask a chip how it feels on different medications. "We're a long way from having a true human-on-a-chip," Griffith told New Scientist. "This is still only a minimal representation of a human."