Will Brett Kavanaugh Get Confirmed? Odds Plummet Following Another Accusation of Sexual Misconduct
Brett Kavanaugh's odds of being confirmed to the Supreme Court were dealt another major blow Sunday when a second woman came forward accusing him of sexual misconduct. The impact of another woman going on record was felt not only across Washington but across betting markets where many have been trying to profit from correctly assessing Kavanaugh's prospects.
Even after California professor Christine Blasey Ford last week made public her allegation that Kavanaugh sexually assaulted her during a high school party in the 1980s, Kavanaugh was seen as highly likely to be confirmed to the Supreme Court.
As recently as Sunday morning, political odds market PredictIt valued Kavanaugh's chances of being the next Supreme Court justice at 65 cents, on a scale from zero to $1. Those odds shifted considerably following the publication by The New Yorker of Deborah Ramirez's allegation that Kavanaugh exposed himself to her, thrust his penis in her face and caused her to touch it at a party while the pair attended Yale University.
On PredictIt, the odds plummeted to as low as 30 cents before recovering somewhat Monday. Other betting markets saw similar fluctuations. Prior to Sunday's second allegation, Kavanaugh stood at 5/12, an implied probability of 71 percent, to be confirmed by the Senate on Las Vegas betting site Bovada. But by Monday those odds had plummeted to 6/5, an implied probability of 45 percent. The odds of him not being confirmed were 2/3 (60 percent) as of Monday.
Whether Kavanaugh will be confirmed was not the only market surrounding the judge that bookmakers have been taking bets on. On the question of whether the Senate Judiciary Committee would even hold a vote on Kavanaugh's nomination by the end of September, Bovada's odds had shifted out to 19/10 (34 percent).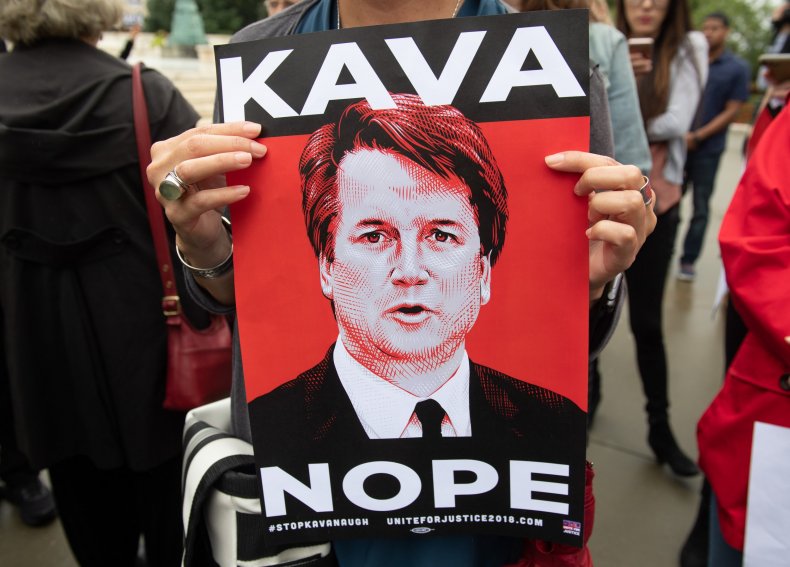 While Kavanaugh's prospects have been severely dented, both Republicans and the White House have insisted that they remain fully behind the nominee.
"Last night, Senate Democrats continued their smear campaign against Judge Brett Kavanaugh with a thinly sourced article accusing Judge Kavanaugh of conduct that no eyewitness can even corroborate," Senator Orrin Hatch, a member of the Senate Judiciary Committee, said Monday.
Kavanaugh, meanwhile, attempted to step up his denial of the allegations by granting an interview with Fox News that will air Monday evening.
"I'm not going to let false accusations drive us out of this process and we're looking for a fair process where I can be heard and defend my integrity, my lifelong record of promoting dignity & equality for women...I'm not going anywhere," he said, according to early excerpts of the interview.
​