Will Brexit Really Affect 'Game of Thrones'?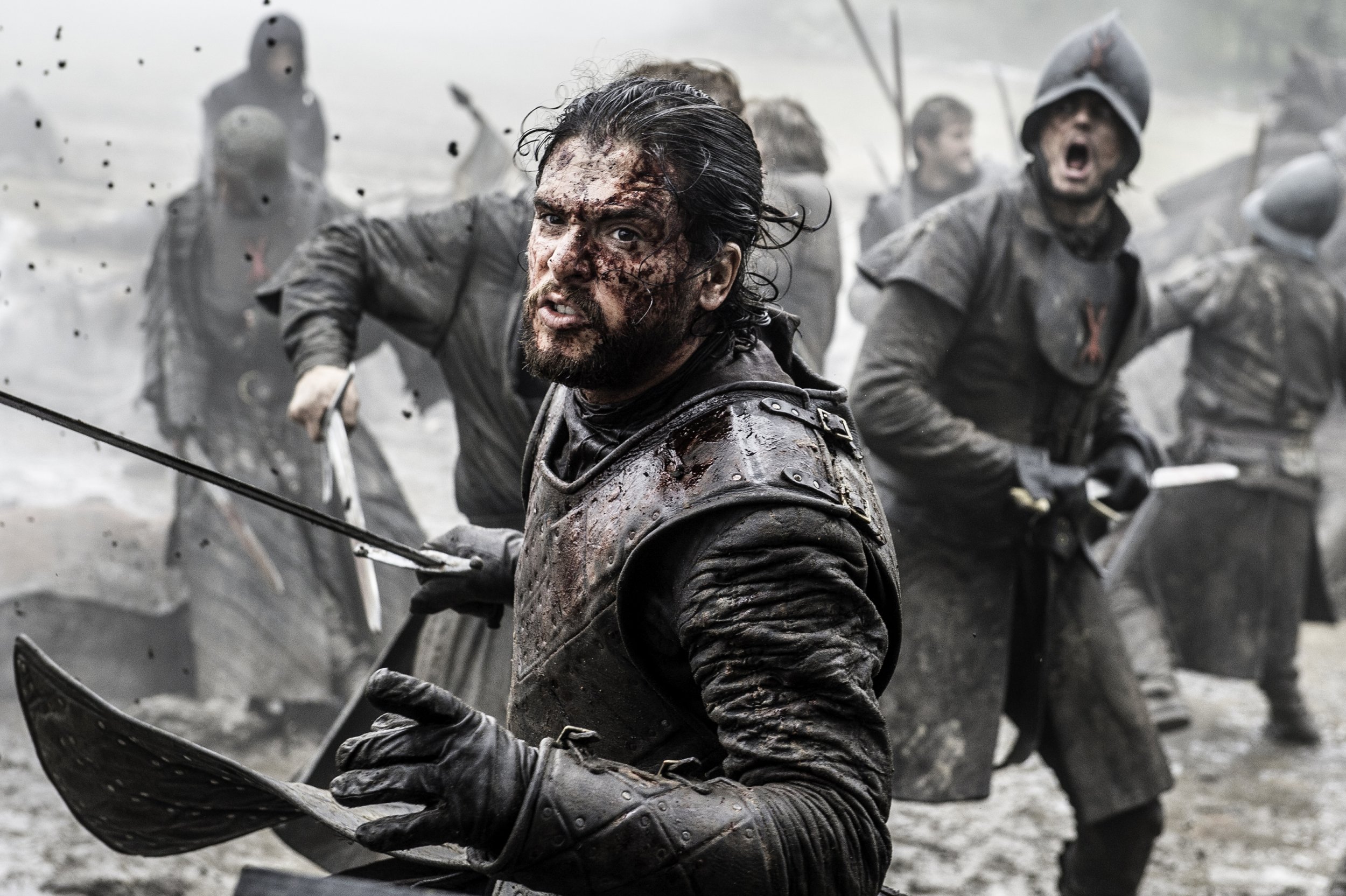 Updated | As Britain regroups following its historic decision to leave the European Union, it is safe to say the entertainment industry is in flux.
In May, some 250 leading public figures—including actors Benedict Cumberbatch and Keira Knightley—were among those to back the Remain campaign, arguing the wealth of benefits offered to Britain's creative industries by partnering with its EU brethren.
And earlier this week, at the 11th hour, 20 high-powered U.K. film industry executives, Bond producer Barbara Broccoli among them, also espoused the collaborative boon EU membership offers. "Being in the EU means that our feature films, our television programs and our games can travel far more easily across borders because they are not subject to quotas or taxes of any kind in Europe," they said in an open letter to voters.
Now the decision has been made, questions will arise in the weeks and months to come about how the entertainment industry will be affected. Perhaps the most pressing of those questions, that first began taking the Internet by storm—or panic, depending on how you look at it—is a report Monday about how "Brexit" could affect HBO's global hit Game of Thrones.
As Foreign Policy pointed out, Thrones has received funding from the EU's European Regional Development Fund (ERDF) that contributed to its massive budget in exchange for filming in European countries such as Northern Ireland, Spain, Croatia and Malta. Thrones, with its grand scale and sizeable battle scenes, reportedly costs $10 million an episode to produce, so co-funding from outside partners is likely to be essential to its budget. However, Newsweek understands that GoT has not received ERDF funding for the last few seasons.
Leaving the EU, Foreign Policy and other websites pontificated this week, could mean Thrones loses out on that ERDF funding going forward, at least for scenes filmed in Northern Ireland. And to be clear, a lot of scenes are indeed filmed in Northern Ireland, such as those set at Winterfell and the huge "Battle of the Bastards" that aired last week.
But will Britain's departure from the EU really affect Thrones?
The HBO fantasy drama's sixth season, which concludes Sunday, has already been filmed, and showrunners David Benioff and D.B. Weiss have hinted the series will conclude after a shortened seventh and eighth season, possibly ending in 2018, although the final season will likely be filmed much sooner in 2017 (with season seven filming this year). Britain's exit will not be complete for a minimum of two years—if not longer—by which point filming will have presumably ended.
As per EU policies, having decided to quit the union, Britain must now enact Article 50 of the Treaty of Lisbon, notifying fellow member states of its intention to withdraw. That then triggers a negotiation process that is projected to take two years, detangling Britain's laws and legislations from that of the EU's. Regardless of whether or not an agreement is made, at the end of those two years, Britain will no longer be a member. Prior to its eventual exit, "EU law continues to apply to the full to and in the United Kingdom until it is no longer a member," said European Commission president Jean-Claude Juncker Friday. Presumably, Britain will continue to enjoy the rights and benefits of the EU—like the ERDF—until such time, also.
Another factor is British Prime Minister David Cameron's resignation announcement Friday. In his speech outside 10 Downing Street, Cameron said he would leave the activation of Article 50 to the next prime minister, who may not be in place until October.
So, Thrones fans, your show is most likely safe. And even if it were to lose a portion of its funding from the EU, HBO is profiting enough from its flagship cash cow to foot the bill—and, if not, production firms around the globe will undoubtedly clamor to co-produce the adventures of Jon Snow and Daenerys Targaryen.
Who will be affected?
Game of Thrones is just one of the recipients of EU funding, but, as a bonafide success, it could be argued it doesn't really need it.
A greater effect will be felt by smaller production companies who rely on grants and tax breaks offered by EU partnerships in order to produce compelling film and television output. One such program that received support from the EU's Creative Europe funding scheme, which supports the creative sectors, is BBC Two's critically acclaimed four-part documentary series Inside Obama's White House. The series was produced by independent company Brook Lapping Productions, an arm of Zinc Media.
"It has been a useful fund," Zinc Media, CEO Mark Wood tells Newsweek. "It's been very helpful in getting serious programming made. Not having access to it will mean we can't make the high quality programs we might otherwise make, that's for sure."
As for Brexit's wider ramifications on Britain's creative industries, particularly the television realm, Wood says we are already seeing a trickle-down effect following the referendum Thursday.
"The broader issue is the economic impact," he explained. "We've seen a nosedive of the pound today—if the economy suffers that has an effect on everybody, advertising spend goes down and there's less funding available for commercial broadcasters."
The European Commission, the EU's executive body that oversees its endeavors, declined to comment on how, if at all, Brexit will affect Thrones' ERDF funding. In a statement to Newsweek, HBO said: "We do not anticipate that the result of the EU referendum will have any material effect on HBO producing Game of Thrones."
This article has been updated to include a comment provided to Newsweek by HBO.