Will the Chargers Sign Tom Brady?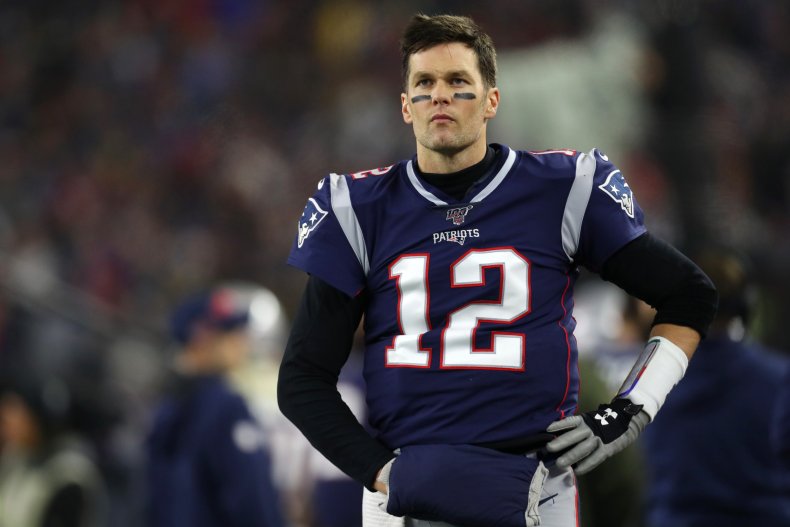 Following reports that the Los Angeles Chargers will not re-sign quarterback Phillip Rivers, the speculations of Tom Brady signing with the team have become more realistic.
Rivers previously spent his past 16 seasons with the Chargers, but according to Fox Sports Jay Glazer, the team has decided to "move on" from the 38-year-old quarterback. As Rivers enters the free agent market, he will be joined by a number of other big-name quarterbacks, including Brady.
After being drafted by the Patriots in 2000, Brady has spent his entire career with the team, but can become a free agent on March 18 if he and the Patriots do not agree on a contract extension.
Despite the time Brady has spent in New England, as a 42-year-old quarterback, many have speculated that he would like to return to California, where he grew up, to finish his career. Not only is Brady a native of California, he also has family there and trains there on numerous occasions.
Speculation about Brady signing with the Chargers began in October, with sources close to the quarterback telling CBS Sports' Jason La Canfora that the Chargers were one team to watch in regard to Brady's signing. La Canfora also says that the Chargers moving to a new facility in Inglewood, California, appeals to Brady, citing comparisons to LeBron James and his move to join the Los Angeles Lakers. In addition to Brady's possible interest in the Chargers, La Canfora said the team signing him is something the NFL "would covet given the Chargers' current struggles to sell PSLs [personal seat licenses] and sponsorships at the glistening new stadium."
Following the Patriots loss to the Tennessee Titans in the AFC Wild Card round, NBC Sports color commentator and former NFL wide receiver, Chris Collinsworth stated that he thinks Brady could end up with the Chargers.
When Collinsworth was asked if he believes Brady will return to the Patriots, he answered, "I don't."
"If I had to guess, how about a wild guess? How about the Chargers.… I'm just saying if there was one franchise that could use him the most," Collinsworth added.
Former NFL players, Bart Scott and Pat McAfee agree with Collinsworth, stating that they believe the Chargers are the perfect destination for Brady.
"The Los Angeles Chargers are the perfect landing spot for Tom, if he was to leave the Patriots," McAfee said on ESPN's Get Up.
"I think the perfect destination for Tom Brady would be the Chargers," Scott said while also appearing on Get Up. "You talk about their skill set. He'd be going home. They're going to a new stadium this year. They need to fill that stadium." Scott also added that he believes that Brady could leave the Patriots because he is motivated to win on his own: "I think Brady wants to prove he can win without [Belichick]."
There have also been reports from NBC Sports' Boston's Gary Tanguay in which sources have told him that Brady and his wife Gisele Bundchen are looking to leave the New England area. "I was told today by a source that the family is planning to leave the area," Tanguay said earlier this month. "The priority this time is to let the kids finish school this year, then they're gone." While this report has not been confirmed nor does it mean Brady will leave the Patriots, but it does give the idea of Brady going to the Chargers more steam.
Still, others believe Brady will remain in New England. Prior to La Canfora's report in October, ESPN's Adam Schefter reported that sources close to the Patriots told him that the relationships between Brady, Belichick and Patriots' owner Robert Kraft could move the needle toward the Patriots.
Brady will be entering his 20th season and has expressed his desire to play for a few more years. In a December interview with Westwood One, Brady stated, "I think I've said this for a long time, my tune hasn't changed. I hope to continue playing."
During his time in New England, Brady has compiled six Super Bowl wins, four Super Bowl MVP's, three NFL MVP's and 14 Pro Bowl selections, which has sparked many to refer to his as the greatest of all time, or GOAT.