Will Chesa Boudin's DA Dream Die in Chinatown Today? 
The fate of San Francisco District Attorney Chesa Boudin will be determined Tuesday by people like Leanna Louie, one of the 60 Asian Americans who were assaulted in San Francisco in 2021 — up 567 percent from nine victims in 2020.
Boudin is a fresh-faced and charismatic public figure, having been in office for just over two years after serving as a public defender. His self-described progressive approach to prosecution seemed a perfect fit for San Franciscans, and his childhood story drew sympathy. (Boudin's parents were Weather Underground members who were sentenced to decades in prison for their roles in a 1981 armed robbery and murder when Boudin was an infant.)
Boudin was elected district attorney in 2019 on a "restorative justice" platform, which emphasizes meetings between the victim and the offender to discuss the crime and how it was harmful. He vowed to prevent crime by addressing the root causes, including poverty, mental health issues and drug abuse.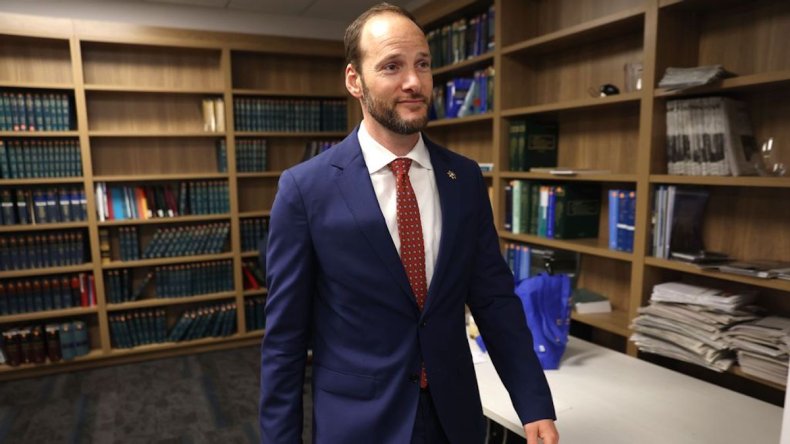 He won the November 2019 election by a narrow 1.6 percent margin, promising to increase police accountability, reduce incarceration, and end cash bail.
That's exactly what Boudin has done during his two years in office. But did his policies make San Francisco safer? That's the question behind Proposition H on the June 7 ballot.
Boudin's supporters believe his policies protect the most vulnerable members of the community. Boudin eliminated cash bail in January 2020, instead opting for a system in which prosecutors individually evaluate whether each defendant is a public safety threat. San Francisco's inmate population was reduced from 1,100 to 840 in March 2020 when Boudin released nonviolent offenders to prevent the spread of COVID-19 in jail.
The effort to recall Boudin is "Republican-led and fueled by fear-mongering and dangerous misinformation," according to the Stand With Chesa Boudin campaign website. Boudin echoed this sentiment in his official campaign response, saying the recall relied on "false and disproven Republican talking points." Only 6.7 percent of San Francisco voters are registered as Republicans. The district attorney's office did not respond to Zenger's request for comment.
Some San Franciscans haven't felt safe in years; a total of 105,000 city residents signed petitions to put a proposition to recall Boudin on the ballot in the spring of 2021.
Louie, who is a small-business owner and veteran, began volunteering with a community-run task force to patrol the city's Chinatown neighborhood when local shop owners began experiencing a large uptake in burglaries and vandalism.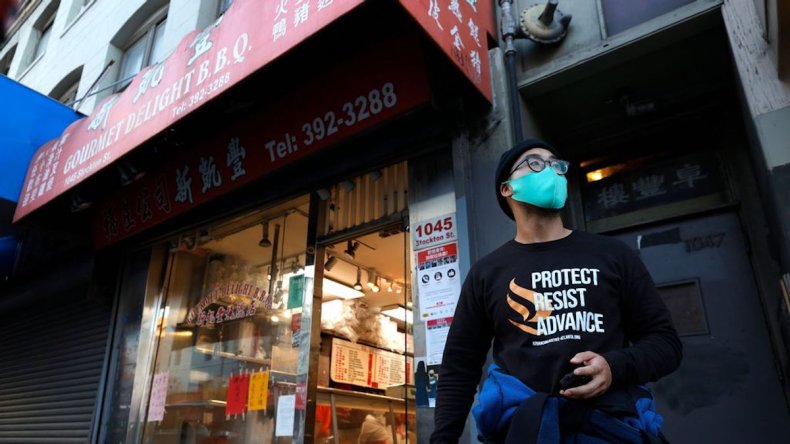 "I've been chasing Boudin down for months to ask him why he lets criminals go," said Louie, who campaigns for Safer SF Without Boudin.
"There's really two kinds of people in San Francisco. Ones who were victims and ones who are about to be victims, if Chesa doesn't get recalled," said Louie. "Most people who come by us have already had their cars smashed in several times, their houses broken into or their business have been vandalized."
Recall supporters, including Richie Greenberg, who has been leading the movement, see Boudin's anti-prosecution intentions as, at best, misplaced, and at worst, deadly. Troy McAlister was arrested five times in months leading up to his hit-and-run of two pedestrians on New Year's Eve 2020. Each arrest before the deadly incident, including for burglary, vehicle theft, parole violations and narcotics possession, resulted in release from the district attorney's office. Jerry Lyons, another repeat offender who had been arrested and released for attempted robbery and drug abuse, stole a car and ran a red light, killing a young father.
"We have been out for months on the street, we have been talking to voters, we've been engaging voter support, asking them questions or just letting them vent to us," said Greenberg, who began his mission to oust Boudin after the Lyons incident in February 2021. "We're very confident [that Boudin is going to be recalled]" Greenberg said.
Boudin's critics connect his lenient prosecution style, which they have dubbed "catch and release," to the untimely killings.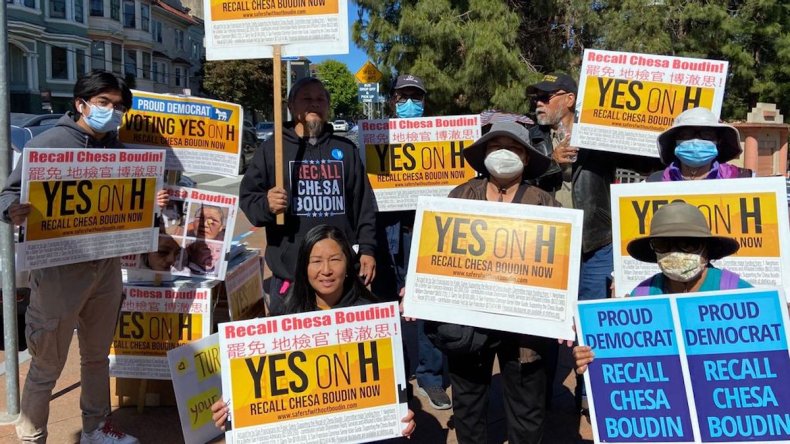 And it's not just violent offenders who are harming the community, say Boudin's critics. The symbiotic-yet-devastating homelessness and drug abuse crises have skyrocketed during the pandemic. Although fentanyl claimed more victims than COVID-19 in 2021 (650 fentanyl deaths compared to 439 Covid-19 deaths), Boudin prosecuted just three drug-dealing convictions, in part due to his policy to protect undocumented offenders from deportation.
While some crimes have decreased during the pandemic, such as home burglaries, others have risen dramatically. Car break-ins rose by 32 percent in 2021 and car burglaries rose by 25 percent.
The San Francisco Police Officers Association declined to comment on the recall effort, although the union has had public differences with Boudin in the past. The group and other law enforcement agencies spent $650,000 on anti-Boudin campaign materials during the 2019 election, calling him "the #1 choice for criminals and gang busters."
The San Francisco Police Department has defended their arrest records of the growing number of hate crimes since Boudin was elected.
"The number of hate crimes targeting members of our AAPI communities is alarming, but it's important to remember that San Francisco police officers have made arrests in the majority of these cases," Police Chief Bill Scott in a January 2022 statement.
A poll from May 2022 showed that 57 percent of those surveyed thought Boudin should be recalled.
If Boudin is recalled, Mayor London Breed will be tasked with appointing his interim replacement until a new district attorney is elected in November 2023.
This story was provided to Newsweek by Zenger News.