After 9/11, with the U.S.-led assault against the Taliban, China's approach in Afghanistan has always been limited cooperation, pursuing a regional consensus to contain the crisis while exploring and acting upon its own security and strategic interests.
Now that the U.S. withdrawal from Afghanistan is imminent, the question becomes whether China will fill a vacuum that will be left by departing American forces.
Afghanistan has not been of much geopolitical importance to Beijing. Instead, China's coveted global hegemony, its desired Chinese utopia and its nationalist, historical and imperial nostalgia have become more prominent among Chinese officials. China's foreign policy relations have been more focused on creating and maintaining economic interactions and trade cooperation, not establishing a presence in the Central Asian country. Beijing has not provided extensive military assistance and economic investment to Afghanistan in the last two decades.
Despite China previously criticizing NATO's presence on its western borders, the stability of the country and counter-terrorism measures have benefited China. Beijing is now looking to increase its political and economic presence in Afghanistan without having troops on the ground.
After the withdrawal of the United States, China will face more instability on its short and mountainous western borders with Afghanistan. China has sought to benefit from the activities of its rivals in Afghanistan, but now that the Taliban are likely to return to power, there is a risk of an increase in the presence of ISIS and Uyghur extremist groups in Afghanistan that may trickle into China.
After U.S. withdrawal, major extremist or separatist groups, like the Turkistan Islamic Party and ISIS in Afghanistan (with extremist Islamic or pan-Turkic approaches), may pose a significant threat to China's Muslim-majority province of Xinjiang, through the Wakhan Corridor of Afghanistan.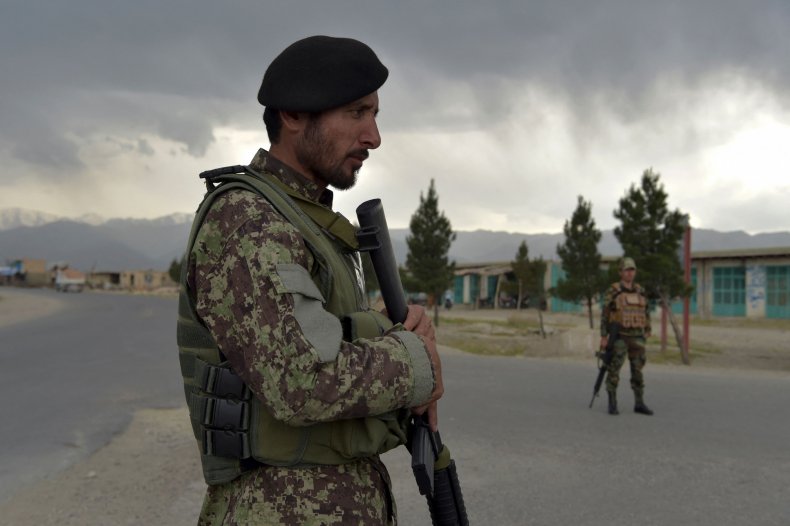 Under these circumstances, Beijing would seek a guarantee from the Taliban and the Afghan government to make sure that they do not act against China's national interests. In addition to establishing more security bases in the border areas with Tajikistan and Afghanistan, China could also consider strengthening a military training center in the Wakhan Corridor under the auspices of the U.N. Charter in Afghanistan. Beijing is fearful that other countries will remove the Turkistan Islamic Party from their terrorist lists, or rival actors will use the "Uyghur card" to destabilize China.
China does not want the U.S. withdrawal to lead to a wider strategic and security presence of India, Iran, Turkey or Russia in Afghanistan. In this context, Beijing may consider increasing its role in Afghanistan by cooperating with Pakistan to protect its own security interests.
The withdrawal of the Americans and risk of a possible civil war in Afghanistan could negatively impact important projects like the Belt and Road Initiative and the China-Pakistan Economic Corridor, threatening China's long-term interests in the region. Afghanistan, with its trillions of dollars in underground resources and mines, could provide an opportunity for China to connect Afghanistan to the Belt project. Tapping into Afghanistan's mining sector may be a gateway for Chinese presence in the country.
The Afghan-Afghan agreement has not yet been finalized, but the two main factions likely to unite the Taliban and the Afghan government against ISIS and other anti-Chinese groups could have a significant impact on China's future presence and influence in Afghanistan.
Evidently, a Chinese military presence in Afghanistan would prove costly. Such a presence would not be welcomed by political factions or officials. Beijing is well aware of the realities in having a minimal or large military or security presence in the country and is unlikely to execute that plan of action. If conditions allow, China will stabilize and then strengthen its security and military position in the country through other means. Ultimately, Beijing is certainly not viewing itself as the United States' replacement in the short-term.
Farzad Ramezani Bonesh is a senior researcher and analyst of international affairs.
Zahra Darbandsari is a senior researcher and analyst of international affairs.
The views expressed in this article are the writers' own.
Update (5/11/21, 3:16 PM EST): The description of the World Uyghur Congress as a separatist group has been removed.