Will China's Digital Yuan Replace the Dollar? | Opinion
"One day everyone in the world will be using DCEP," Chandler Guo, a Bitcoin miner in China, said to the BBC.
Digital Currency Electronic Payment, or "DCEP," is China's digital currency, now being tested in trial programs in Suzhou, Shenzhen, Chengdu, Xiongan and the venues for the 2022 Winter Olympics. China will almost certainly be the first country to introduce a digital currency.
Beijing has for decades harbored dreams of replacing the U.S. dollar as the world's reserve currency. Unfortunately for the Chinese communists, the digital yuan won't help them much. Moreover, it might even set China back in crucial ways.
Why is Guo so optimistic? He believes overseas Chinese—39 million of them by his count—will use it. "They can make DCEP become an international currency," Guo says.
Victor Shih, the oft-quoted University of California, San Diego scholar, points out that the digital yuan could be interwoven into apps like TikTok, the wildly popular video-sharing platform, or video games.
Yet this usage won't be sufficient to make a dent in the internationalization of the currency, one of Beijing's least successful initiatives. International usage of the renminbi, as the currency is formally known, has been sinking in recent years.
On SWIFT, the world's dominant money-transfer system, fewer than 2 percent of transactions are now denominated in China's currency—compared to almost 40 percent in dollars. About 2 percent of the world's currency reserves are held in renminbi, while almost two-thirds are in greenbacks.
There is no mystery why people shun the "redback." "What investors are looking for in a reserve currency isn't the technology—it's a currency that's stable, underpinned by a strong economy, freely convertible and able to be used widely," Yahoo! Finance notes.
What China especially lacks is free convertibility.
Chinese leaders failed to make their currency freely convertible by the turn of the century, a pledge made before the Asian Financial Crisis of 1997, because that event gave a bad name—both in China and neighboring countries—to outbound "hot money" flows. The contagion generally discredited those in favor of open financial architecture.
Then, in January 2011, Yi Gang, then chief of the State Administration of Foreign Exchange, a division of the central bank, promised China would make the renminbi convertible on the capital account in five years.
At the end of 2015, it was widely believed the Communist Party's Fifth Plenum would announce the abolition of all capital controls by this year, the end of the country's 13th Five-Year Plan. The Party failed to make that promise then, and China is no closer to free convertibility now.
Even those hoping for minor liberalization have been disappointed. There have been decades of small changes, but the advances have often been formally reversed or simply not implemented. Beijing, for instance, in 2015 stopped outbound transfers of cash that were permitted by Chinese law, a bureaucratic move to stem capital flight at the rate of almost $2 trillion a year.
As former Chinese central bank governor Zhou Xiaochuan, known as "Mr. Renminbi," said this month at a financial forum in Beijing, his country cannot have an internationalized currency unless it allows free convertibility.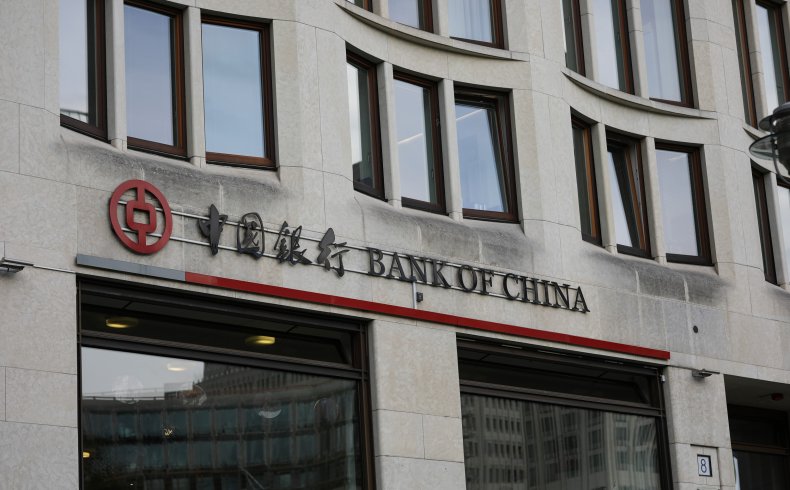 And China at this moment—or any other moment, for that matter—cannot allow free convertibility. Beijing officials need to maintain tight controls on money flows across the country's borders because their investment-driven economy is dependent on cheap cash for state enterprises and state banks—which means interest rates on deposits are depressed. If depositors had a choice, they undoubtedly would chase higher returns outside China.
The country's financial and banking systems, as well as the economy, could not withstand the resulting stampede of cash leaving.
Furthermore, Xi Jinping, the Chinese ruler, believes in tight—"absolute" is the term he uses—Communist Party control of every aspect of society. The idea of free convertibility, therefore, is anathema to him.
So until China completely abandons its model of economic development and dumps Xi as ruler, the renminbi—either in hard or digital form—is not going to dethrone the dollar.
Yet the digital yuan could further delay financial liberalization, for two principal reasons. First, Beijing intends to use DCEP "to fight against cryptocurrencies and global stablecoins," as Ma Changchun, chief of the Chinese central bank's digital currency research institute, said at the Bund Summit in Shanghai on October 25. Ma praised the digital yuan's "centralized management."
"The ultimate goal of a cryptocurrency is the separation of money and state," said Hong Kong-based Stewart Mackenzie, a cryptocurrency expert, to the BBC. China is trying to further unify money and state so that the state will be able to instantaneously monitor every transaction in the country. That monitoring will further strengthen the Communist Party's control over society and, therefore, impede financial liberalization.
DCEP will also undermine what the BBC correctly calls the world's "most advanced" digital payments system. Last year, about four-fifths of payments in China were made through either Tencent's WeChat Pay or Alibaba's Alipay. About 94 percent of electronic payments in China go through these two digital wallets. As The New York Times advised this month, "Don't even try paying cash in China."
The central bank's Ma maintains that the digital yuan will not affect WeChat Pay and Alipay. "WeChat Pay and Alipay are just wallets, while the DCEP is the money inside them," Ma said at the Bund Summit. "They are not competitors."
That is only technically true because DCEP will be distributed through an app that some people may—undoubtedly will—use in place of the two popular wallets. So the state looks like it is going to go into competition with China's successful private companies—again.
The real story of digitalization of the yuan is not what it will do to further currency internationalization, but what it says about a rapacious party-state demanding complete control internally. The price of state control is, among other things, the reversal of private sector-driven progress.
Gordon G. Chang is the author of The Coming Collapse of China. Follow him on Twitter: @GordonGChang.
The views expressed in this article are the writer's own.