Will Trump Be Investigated by Congress for Sexual Misconduct Allegations?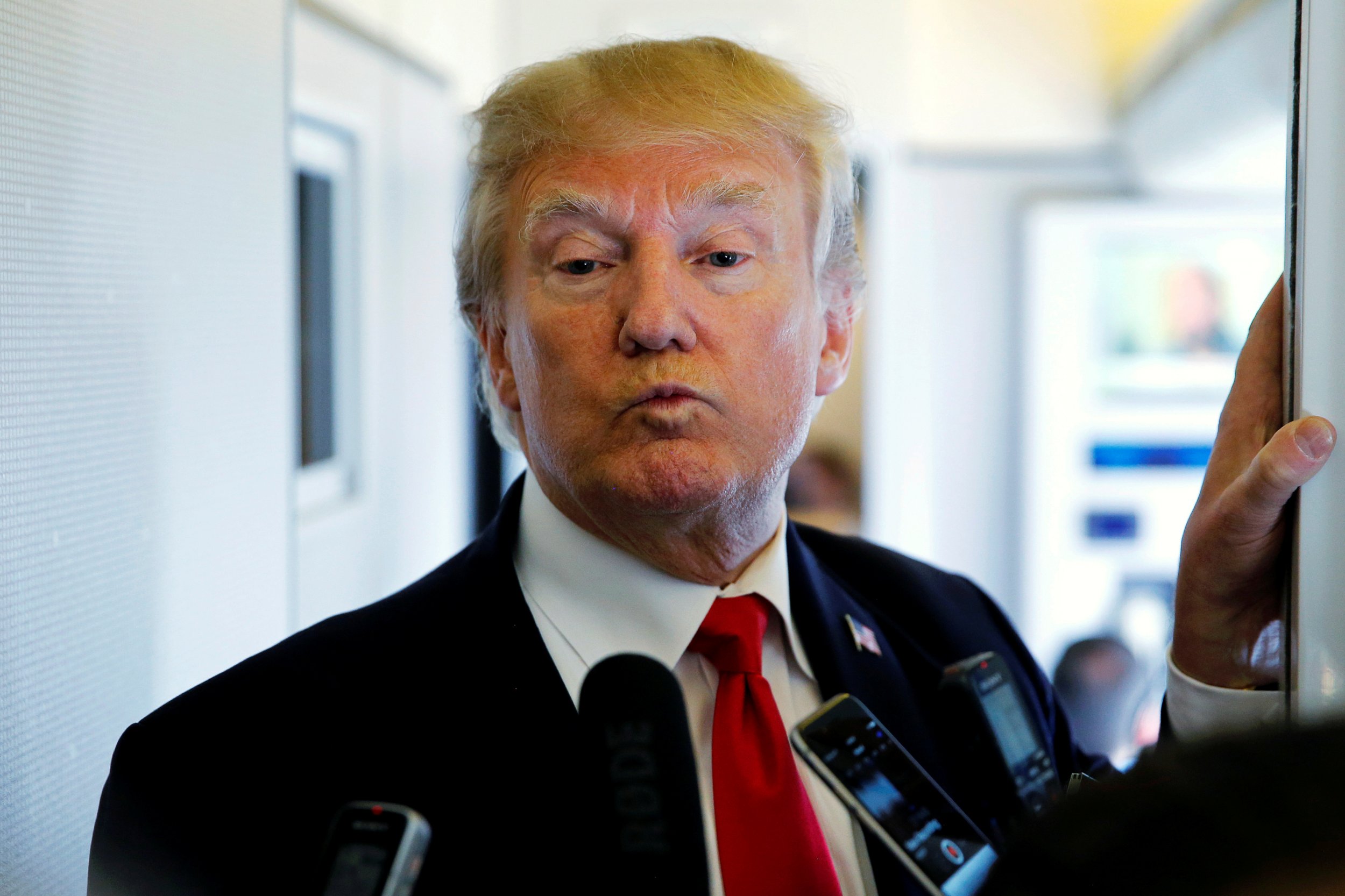 Democratic lawmakers held a press conference on Tuesday calling for a congressional investigation into the sexual misconduct allegations against President Donald Trump.
The press conference follows a formal request 56 members of the Democratic Women's Working Group addressed to the House Committee on Oversight and Government Reform's chairman and ranking member on Monday, which listed the names of Trump's accusers—they number at least 17—and detailed some of their accusations. The group has asked that the committee respond to its request for an investigation in the next 10 days.
"No one is above the law," Representative Lois Frankel (D-Fla.) told Newsweek on Tuesday. "We have to have human decency in every inch of our society—it starts at the top with our president. We can't let Trump off the hook just because he lives in the White House now."
Frankel said she and others in the Democratic Women's Working Group have long been discussing how best to hold the president accountable for the allegations. Their opening came after the #MeToo movement began to spread to Capitol Hill.
"The American people are really grappling with this 'Me Too' movement," Frankel said. "My constituents are asking me, 'Why is Matt Lauer getting fired and Senator Al Franken having to resign while the president remains unscathed? I think the public deserves the truth."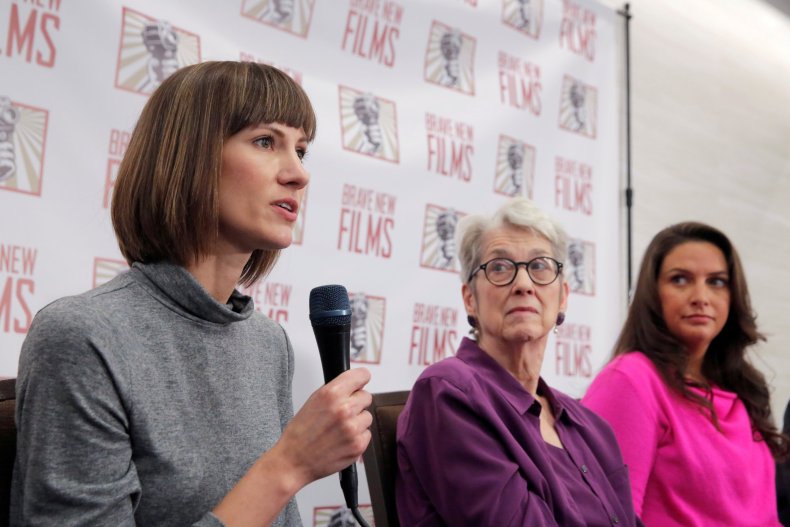 There are two ways the House committee could move forward with an investigation into Trump. Its chairman, Representative Trey Gowdy (R-S.C.), could decide on his own to honor the request of the Democratic Women's Working Group, and immediately begin issuing subpoenas for documents and calling witnesses to testify during a hearing.
If Gowdy refuses, the other committee members could decide to vote on the group's request, requiring only a simple majority to launch a probe.
That is unlikely, though, considering the committee is composed of 24 Republicans and 18 Democrats, and the president is a Republican. Also, even if Democrats were able to rally support from some of their Republican colleagues, Gowdy could ultimately block a vote on the group's request by simply refusing to put it on the agenda.
Gowdy has pulled such a move before: In October, after he denied requests to subpoena the White House for documents related to former national security adviser Michael Flynn, the members of the committee pushed for a vote. Gowdy refused.
The ranking member of the committee, Representative Elijah Cummings (D-Md.), is calling on Gowdy to consider the request for an investigation into the president more carefully than that earlier request, considering that members of Congress have resigned recently amid sexual misconduct allegations.
"Congress is in the midst of a critical and long-overdue examination of allegations against its own Members—both before and after they were elected to Congress," Cummings said in a statement to Newsweek. "The Oversight Committee is charged with examining similar allegations against Executive Branch employees and the President.
"It is extremely hard for Republicans to argue that Congress should ignore these multiple allegations. They deserve a bipartisan review, and I hope Chairman Gowdy will launch an investigation immediately."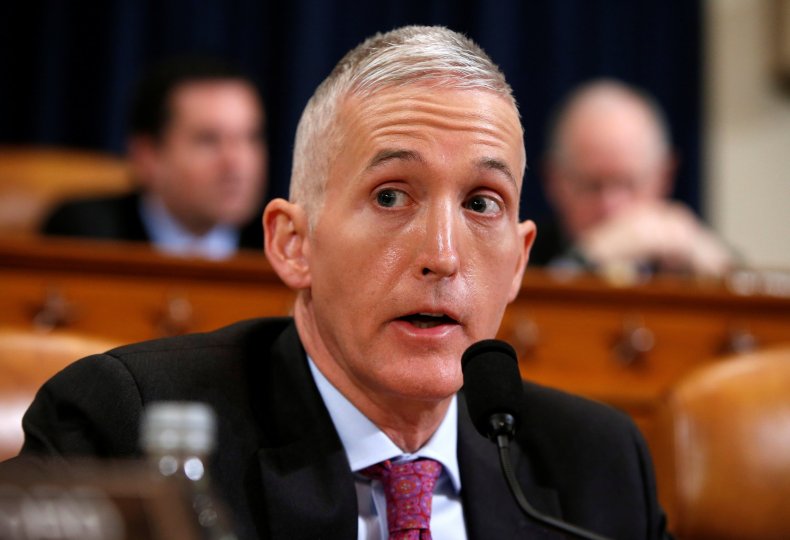 Given that former President Bill Clinton faced such investigations, it's not unprecedented for a congressional committee to probe allegations that date back to before a president took office. Experts say it's rather unlikely that Trump will be subject to the same scrutiny.
"We often think of politics and laws as separate and distinct," Kevin McMahon, a constitutional scholar and Trinity College professor, told Newsweek. "This is one of the many areas where it isn't."
Because Congress is ruled by partisan politics, McMahon said Democrats would need to win back control in order to think seriously about bringing an investigation against Trump. Even if that were to happen, McMahon suspects Democrats might choose to focus more intently on issues like the Russia collusion investigation, which some may feel would have a better chance at ending Trump's presidency than the sexual misconduct allegations. That doesn't mean the call from the Democratic Women's Working Group for an investigation is completely meaningless: It serves to remind the public about the allegations against Trump and puts pressure on the White House to confront them head on.
"This is about undermining the credibility of the person in the White House," McMahon said. "It also undermines the president's ability to achieve what he promised he would achieve when he was running for office."
What does that mean for Trump's accusers, who are looking for justice related to the president's alleged sexual misconduct?
At least one of them knows a congressional investigation is a long shot, so she has her sights set on a bigger goal.
"Unfortunately I feel the sexual aggression issue is kind of low on the list of issues wrong with Trump," Jessica Leeds, one of Trump's accusers, said on Monday. "But it's important enough to me to bring this up and hope we can get some sort of change in our culture that will improve the situation going forward."