Will COVID-19 Become Endemic? Experts and Vaccine Producers Warn of Yearly Shots
As medical professionals and epidemiologists discuss how to stop the spread of COVID-19 variants from Brazil, South Africa, the United Kingdom and elsewhere, experts say that the coronavirus' ability to mutate quickly may make the virus endemic, that is, a regular presence in society. As such, staying immune to it may require annual vaccinations designed to help people maintain resistance to new variants, a strategy similar to that used to combat the flu.
"Every time it mutates, it's almost like another click of the dial so to speak where we can see another variant, another mutation that can have an impact on its ability to fend off antibodies or to have a different kind of response not only to a therapeutic but also to a vaccine," Johnson & Johnson CEO Alex Gorsky told CNBC on Tuesday.
Gorsky said that health experts will have to keep watch for new variants so that drug manufacturers can develop new vaccines to repel them.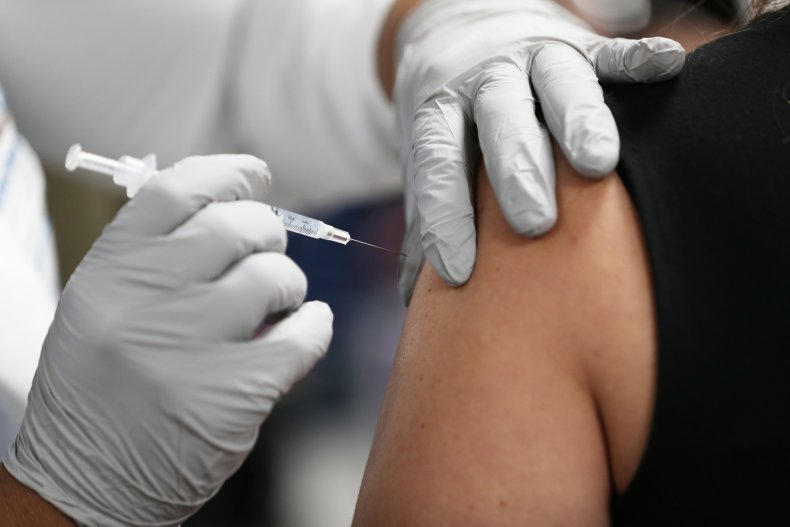 Mark Johnson, the interim director of Jefferson County Public Health in Colorado, said that the vaccine manufacturer Moderna recently released new data showing that its vaccine grants immunity that lasts for at least one year. Presuming that the similarly structured Pfizer-BioNTech vaccine lasts just as long, Johnson says that people will likely require a new COVID-19 inoculation annually, according to KUSA.
"At least we will have the ability to have yearly vaccinations instead of having to have them every six months or so," Johnson said. "It appears that it will last at least a year and maybe longer."
Johnson added that elderly people may need to get an additional vaccine booster every six months because their weakened immune systems aren't as capable of fighting off the virus' variants without assistance.
Johnson & Johnson is currently awaiting an emergency use authorization from the U.S. Food and Drug Administration for its COVID-19 vaccine. The company's vaccine requires just one annual dose rather than two like the Moderna and Pfizer/BioNTech vaccinations. The federal government reportedly paid Johnson & Johnson's pharmaceutical subsidiary, Janssen, $1 billion to deliver 100 million vaccine doses by the end of June, according to CNBC.
While viral mutations and new variants may sound frightening, especially amid reports that the new COVID-19 variants are more contagious, many viruses mutate as they replicate inside different human bodies—it's just part of their biological nature, according to Professor Tom Connor of the School of Biosciences at Cardiff University.
"There is one strain of coronavirus. That is SARS-CoV-2. That is the single strain, and there are variants of that strain. These are variants," Connor told The Independent. "The correct term to use is variant to describe this particular variant of concern."
Newsweek contacted Jefferson County Public Health for comment.
Newsweek, in partnership with NewsGuard, is dedicated to providing accurate and verifiable vaccine and health information. With NewsGuard's HealthGuard browser extension, users can verify if a website is a trustworthy source of health information. Visit the Newsweek VaxFacts website to learn more and to download the HealthGuard browser extension.