Will House Democrats Impeach Donald Trump After Election Victory? Here's How They Could Make President's Life Difficult
Democrats proved successful in flipping the 23 Republican-held seats needed to regain control of the House of Representatives, according to the major networks late Tuesday night.
The victory will spell trouble for Donald Trump and his administration, as liberal lawmakers may set their sights on challenging the president's authority and pushing back on some of his more controversial legislation on immigration and health care.
Shortly after Trump was elected in 2016, some Democrats began pushing for his impeachment but failed to get close to a majority vote, even among members of their own party. The Democrats then became increasingly reluctant to mention impeachment before the midterms, fearing that it would turn off voters.
But now with greater control of Congress, Democratic calls for removing the president from office are likely to be heightened. If impeachment proceedings were to pass in the House, they would then go to the Senate, where they would likely stall under a Republican majority.
Even without impeachment, Democrats could make the president's life unpleasant. With Democrats controlling the House, investigations into many of Trump's more controversial policies and business deals are likely to begin. After The New York Times reported last month that Trump had allegedly committed tax fraud to expand his fortune, Democrats will probably launch a full-scale probe of his taxes. Trump has remained secretive about his tax returns, becoming the only president since Richard Nixon to not disclose his financial records to the public.
Sources told MSNBC on election night that the ranking member of the House Committee on Ways and Means intends to formally request that the president release his tax returns.
Other things Democrats could choose to investigate include the payment to adult film star Stormy Daniels (real name Stephanie Clifford) during Trump's 2016 campaign, the president's family business and the White House staff's use of personal email accounts. Family separations at the border, one of the most unpopular actions to occur during the Trump administration, are also likely to be investigated by the Democrats.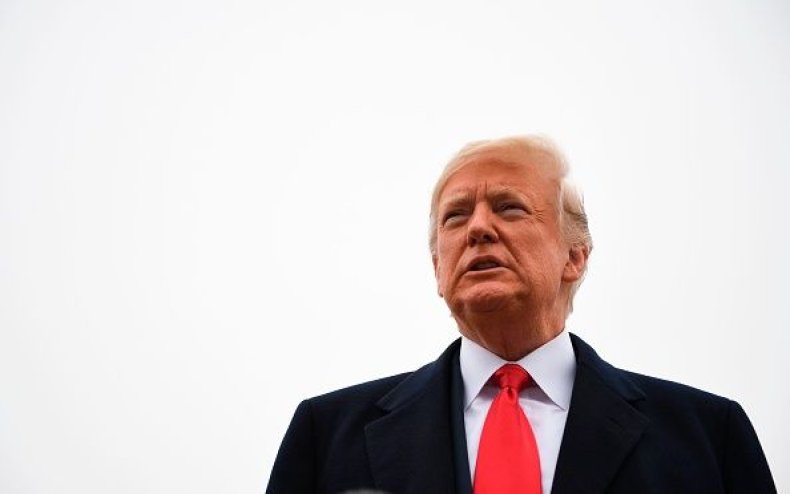 Elijah Cummings, the ranking member of the House Committee on Oversight and Government Reform, told CNN's Manu Raju on Tuesday night that the Democrat-controlled House will start looking into the administration's use of security clearances. Trump has revoked the security clearances of several high-profile government officials, including former CIA Director John Brennan and Justice Department official Bruce Ohr.
Democrats could also consider impeaching Trump's controversial Supreme Court nominee Brett Kavanaugh. The judge was narrowly appointed to the high court after being accused of sexual assault and misconduct by multiple women during his confirmation process. A handful of Democratic House members have hinted at investigating Kavanaugh based on the allegations against him.
"If he is on the Supreme Court and the Senate hasn't investigated, then the House will have to," Representative Jerry Nadler, ranking member of the House Judiciary Committee, told ABC News in early October. "We would have to investigate any credible allegations, certainly of perjury and other things that haven't been properly looked at before."
In terms of Trump's agenda, the Democrats will be able to stymie any Republican efforts to repeal and replace the Affordable Care Act. The Obama-era health care legislation has been a target for Trump since he took office, but even with a majority in both chambers, the GOP was unsuccessful in multiple attempts to end Obamacare.
Democrats will also likely focus on pushing back against Republican-led efforts to cut domestic spending or entitlement programs, as such legislation must pass with approval from both chambers.
Now that Democrats have regained control of the House, they will have to vote on a House speaker. Minority Leader Nancy Pelosi is likely to ascend to the position, returning to a role she held before the Republicans took over the chamber in 2010.
"This new Democratic majority will honor the vision of our founders, having a legitimate debate but remembering that we are one country," Pelosi said Tuesday night.